EPISODE 328 New Yorkers eat a LOT of Chinese food and have enjoyed Chinese cuisine – either in a restaurant or as takeout – for well over 130 years. Chinese food entered the regular diet of the city LONG before the bagel, the hot dog and even pizza.
In this episode, Greg explores the history of Chinese food in New York — from the first Mott Street eateries in Manhattan's Chinatown to the sleek 20th century eateries of Midtown.
We have one particular dish to thank for the mainstreaming of Chinese food — chop suey. By the 1920s, chop suey had taken New York by storm, the cuisine perfect for the Jazz Age.
Through the next several decades, Chinese food would be transformed into something truly American and the Chinese dining experience would incorporate neon signs, fabulous cocktails and even glamorous floor shows in the 1940s.
FEATURING: The Port Arthur Restaurant, the Chinese Tuxedo, Ruby Foo's Den, Tao, Lucky Cheng's and that place known as 'Szechuan Valley'.
PLUS: The love affair between Chinese food and Jewish New Yorkers.
LISTEN NOW: CHOP SUEY CITY: A HISTORY OF CHINESE FOOD IN NEW YORK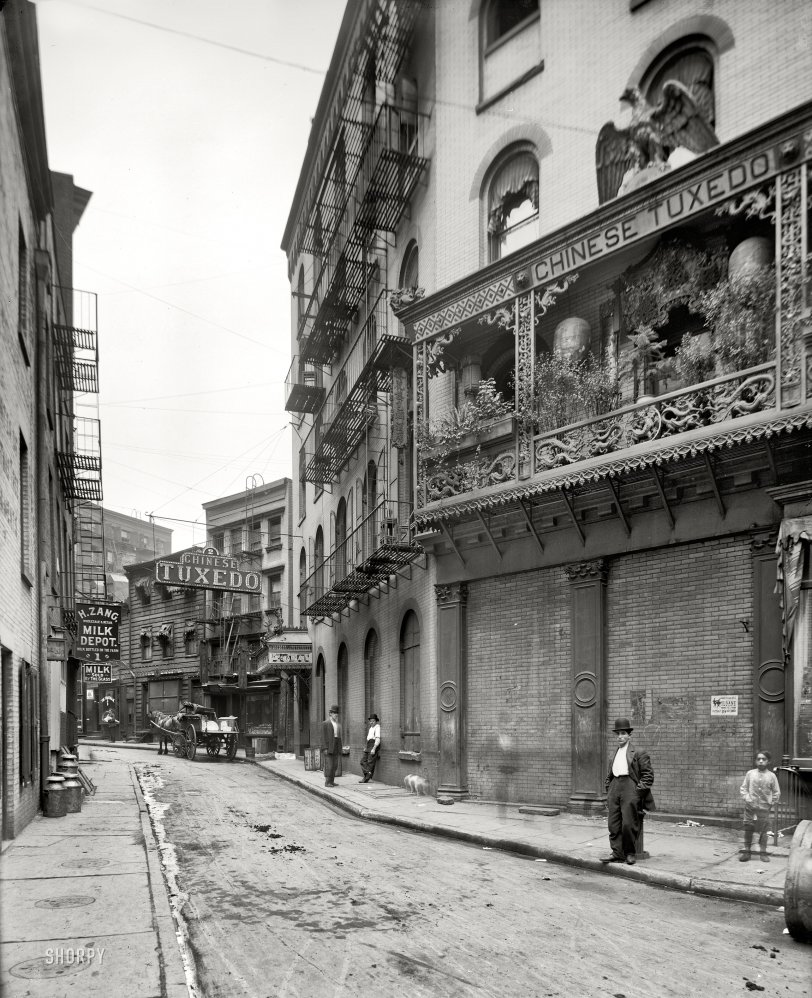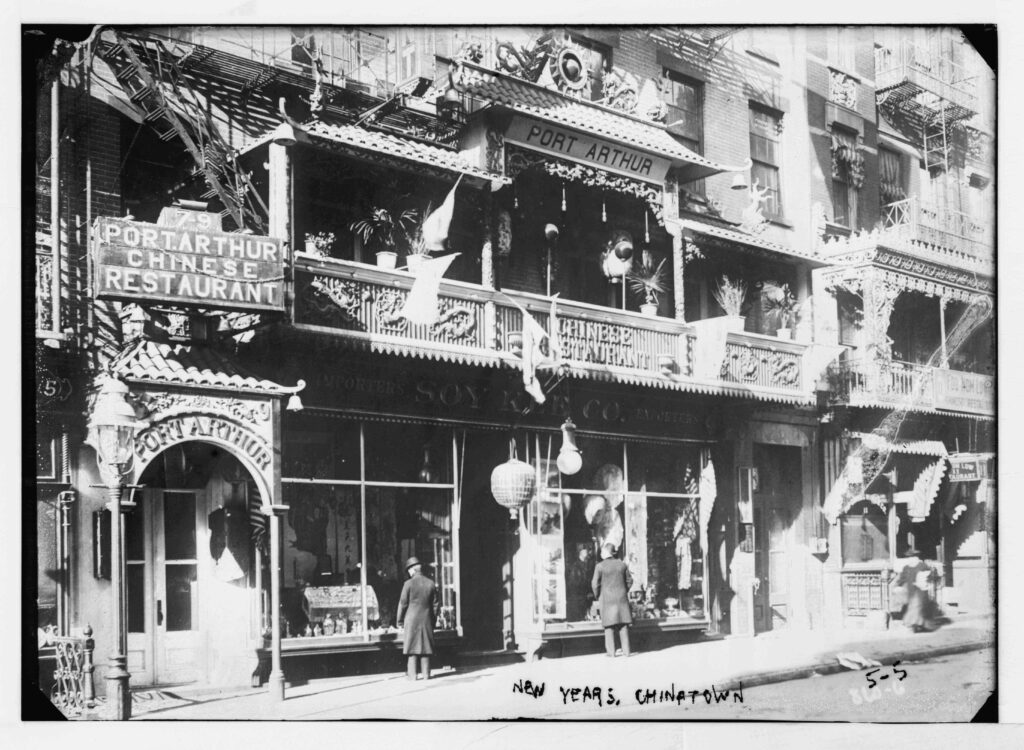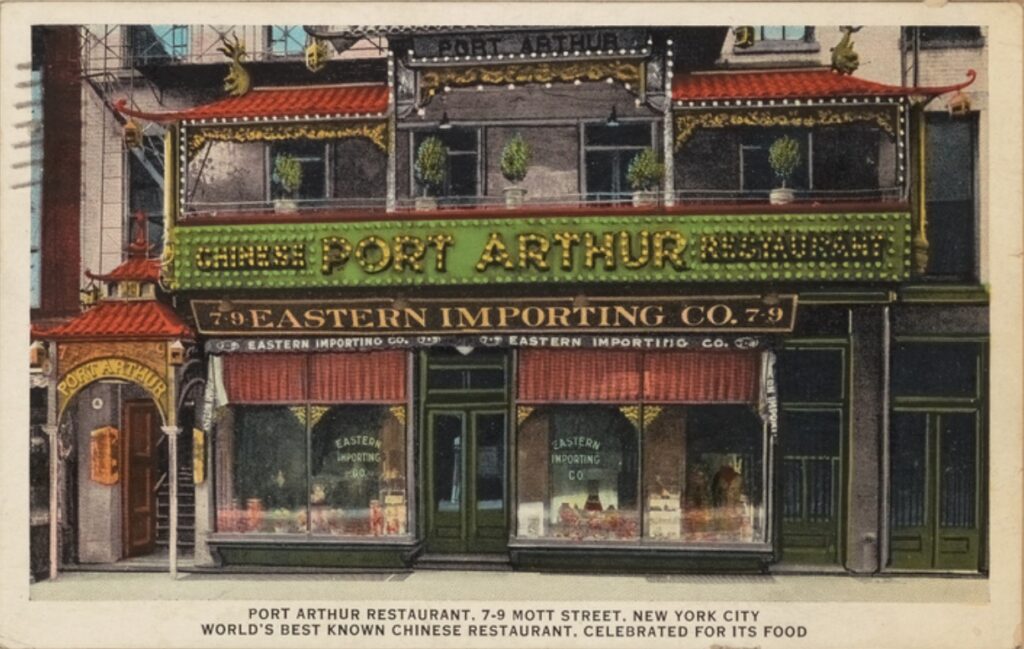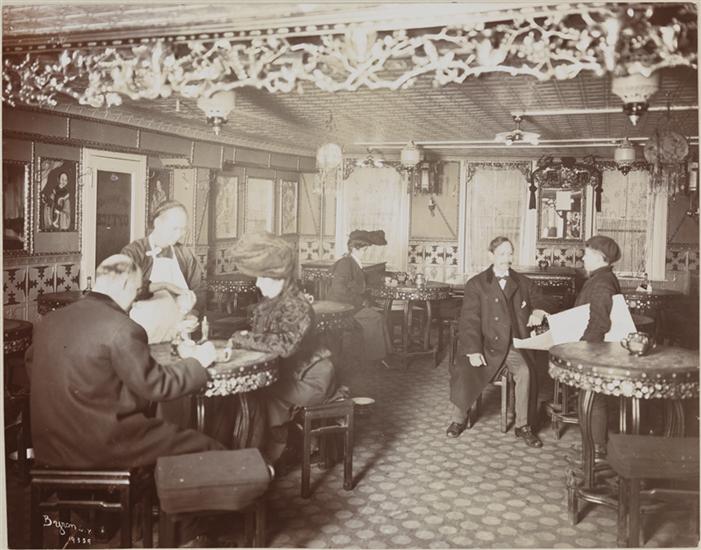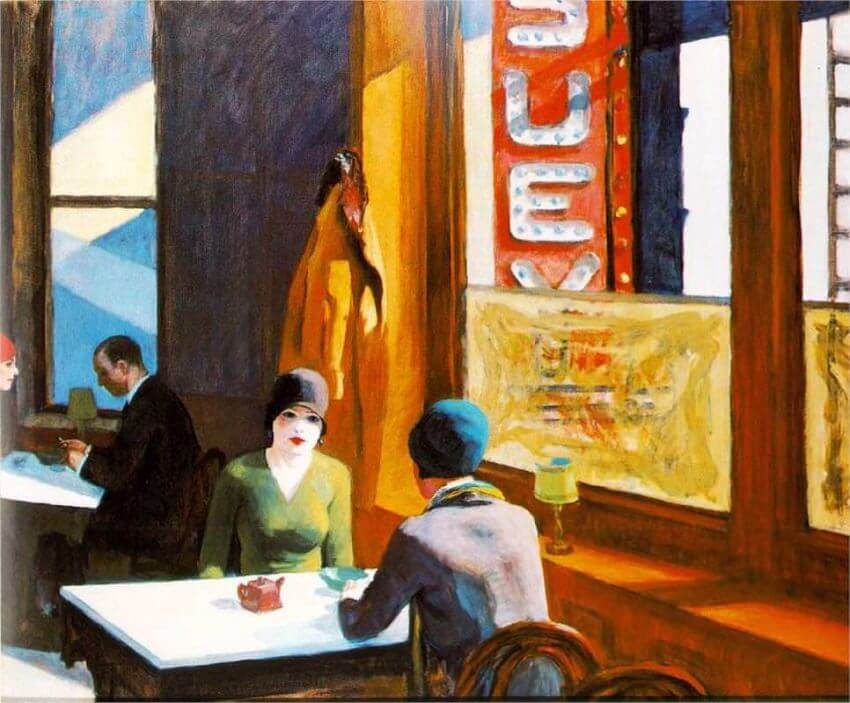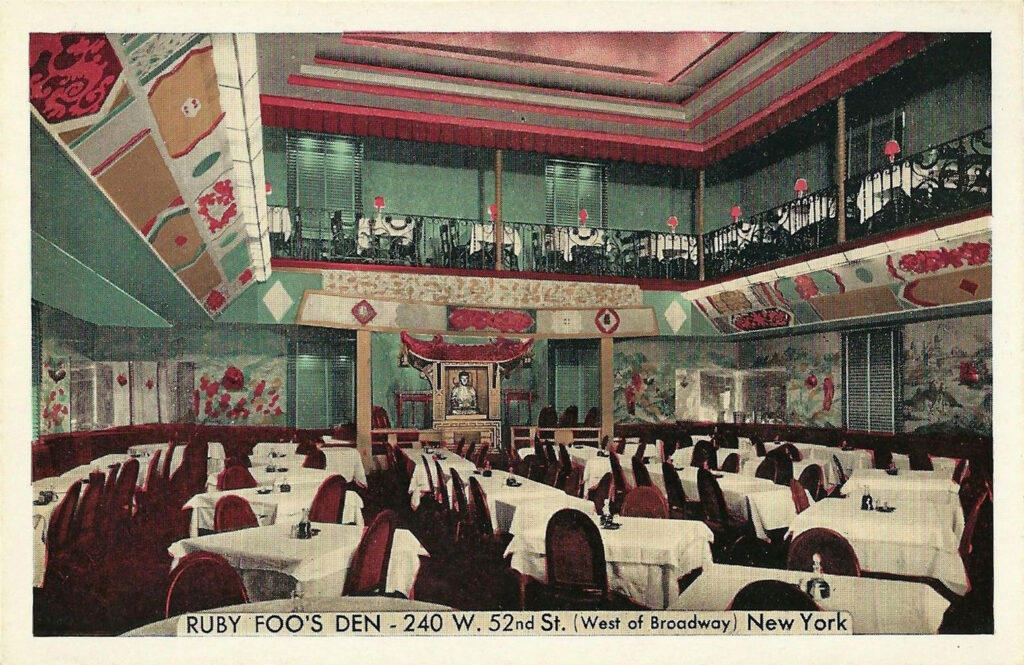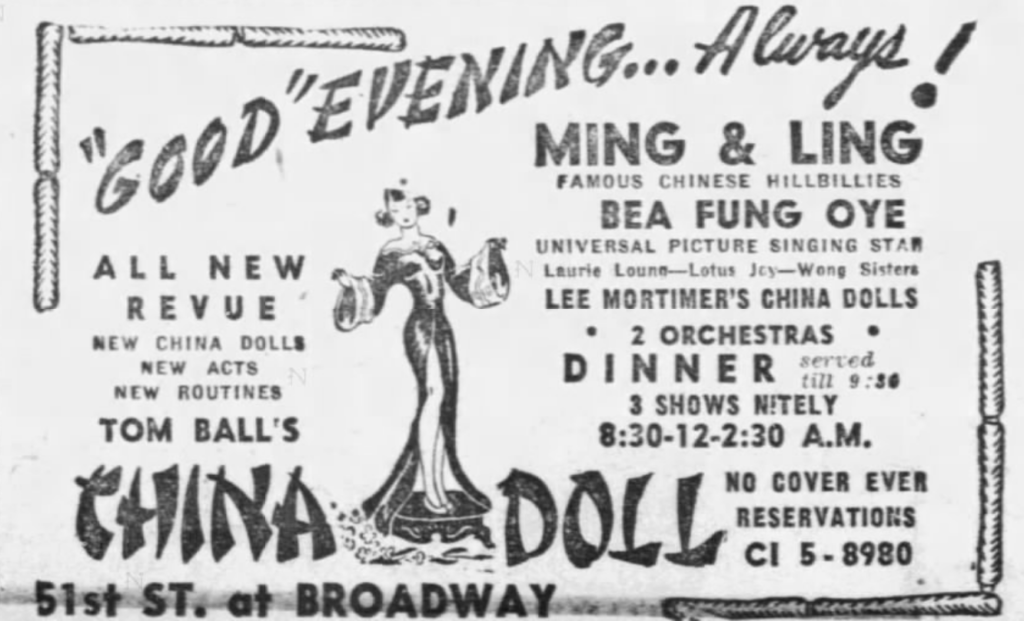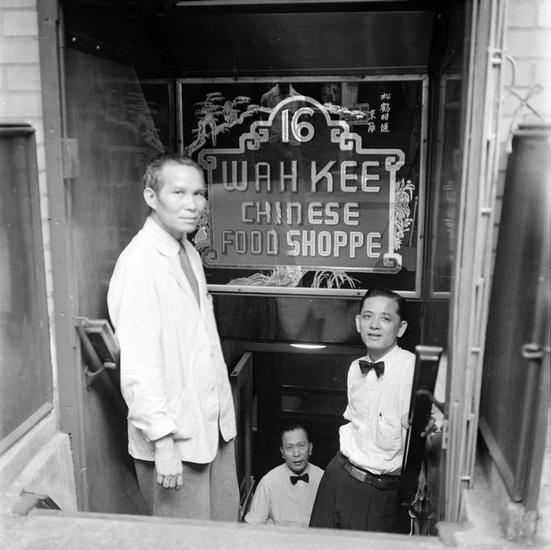 Inside Bernstein-on-Essex in the 1970s:
FURTHER LISTENING
After listening to Chop Suey City, check out these past Bowery Boys episodes on subjects featured in the latest show.
---
The Bowery Boys: New York City History podcast is brought to you …. by you!
We are now producing a new Bowery Boys podcast every week. We're also looking to improve and expand the show in other ways — publishing, social media, live events and other forms of media. But we can only do this with your help!
We are now a creator on Patreon, a patronage platform where you can support your favorite content creators.
Please visit our page on Patreon and watch a short video of us recording the show and talking about our expansion plans.
If you'd like to help out, there are six different pledge levels. Check them out and consider being a sponsor.
We greatly appreciate our listeners and readers and thank you for joining us on this journey so far.