PODCAST The Rockefeller Center Christmas tree has brought joy and sparkle to Midtown Manhattan since the early 1930s. The annual festivities may seem steady and timeless but this holiday icon actually has a surprisingly dramatic history.
Millions tune in each year to watch the tree lighting in a music-filled ceremony on NBC, and tens of thousands more will crowd around the tree's massive branches during the holiday season, adjusting their phones for that perfect holiday selfie.
But the Rockefeller Center Christmas Tree is more than just decor. The tree has reflected the mood of the United States itself — through good times and bad.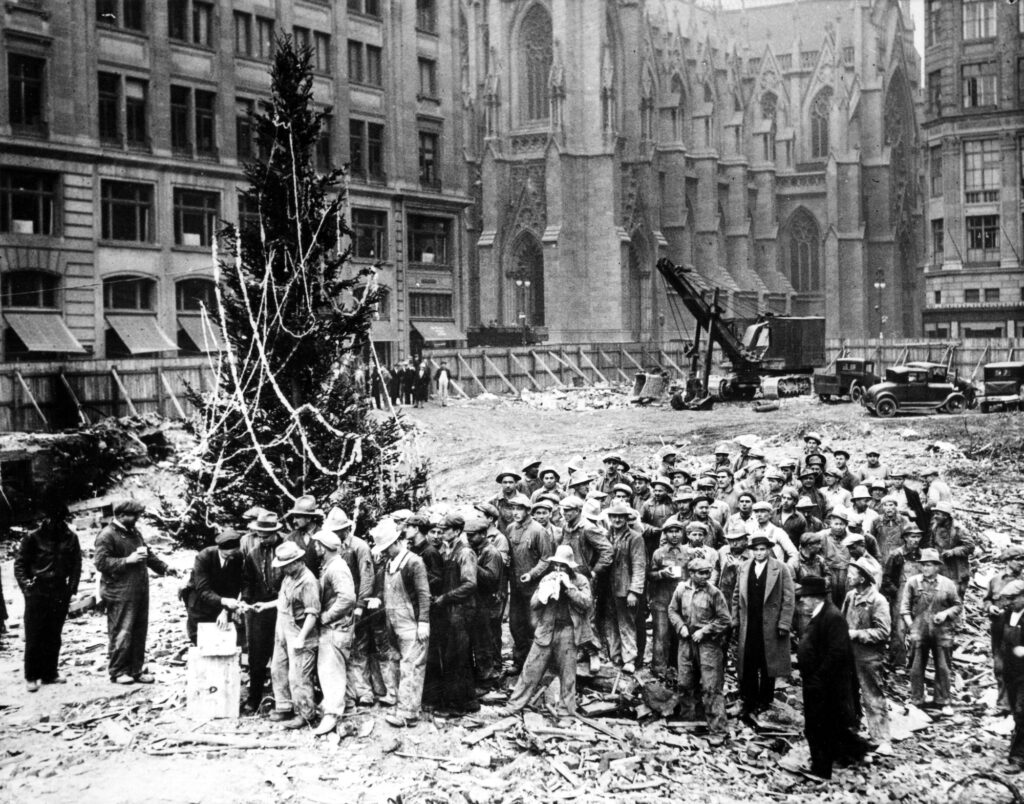 The first tree at this site in 1931 became a symbol of hope during the Great Depression. With the dedication of the first official Christmas tree two years later, the lighting ceremony was considered a stroke of marketing genius for the grand new "city within a city" funded by JD Rockefeller Jr.
The tree has also been an enduring television star — from the early years in the 1950s with Howdy Doody to its upgrade to prime time in the 1990s.
Join Greg for this festive holiday history featuring kaleidoscopic lighting displays, painted branches, whirling snowflakes, reindeer and a very tiny owl.
LISTEN NOW — THE ROCKEFELLER CENTER CHRISTMAS TREE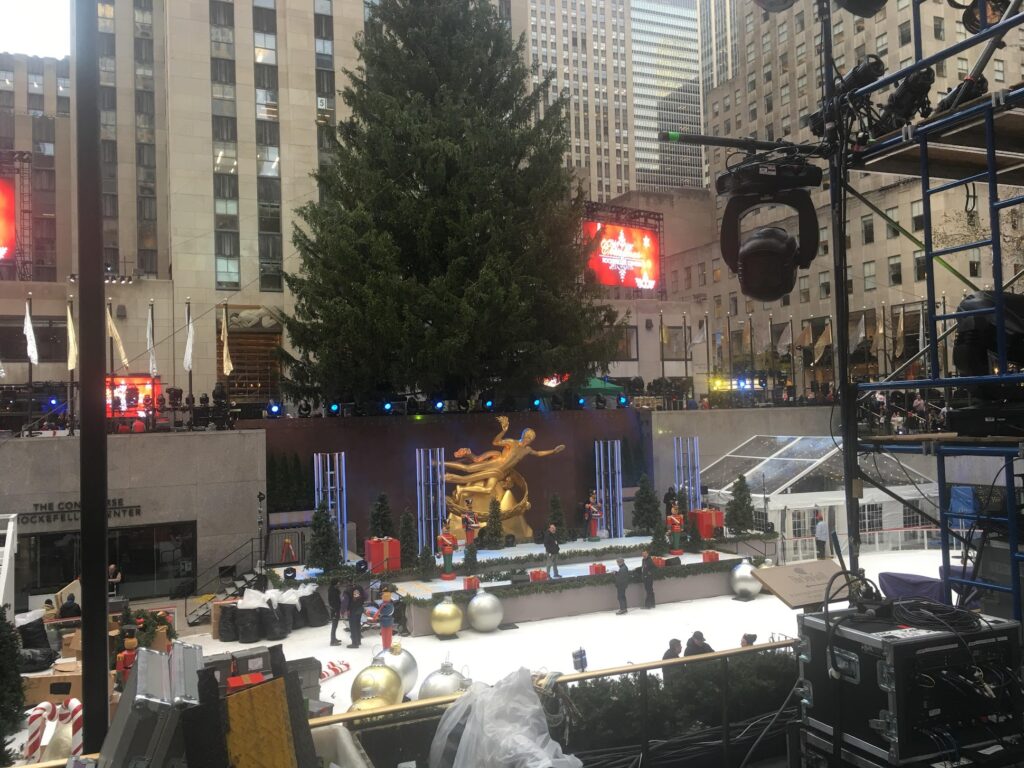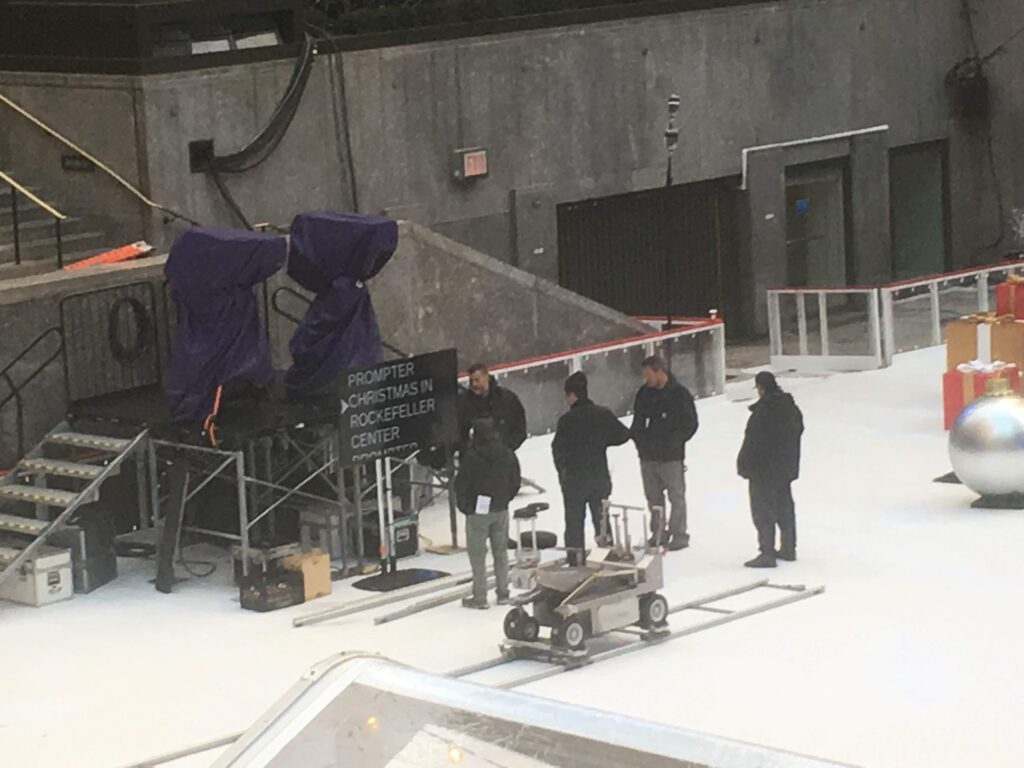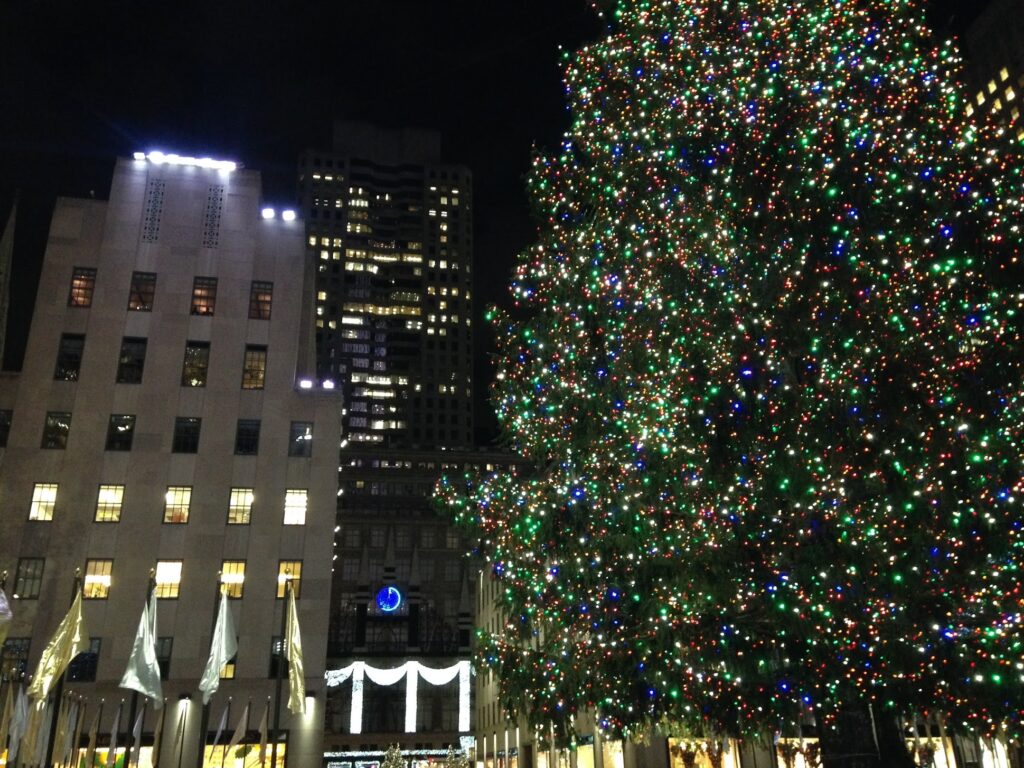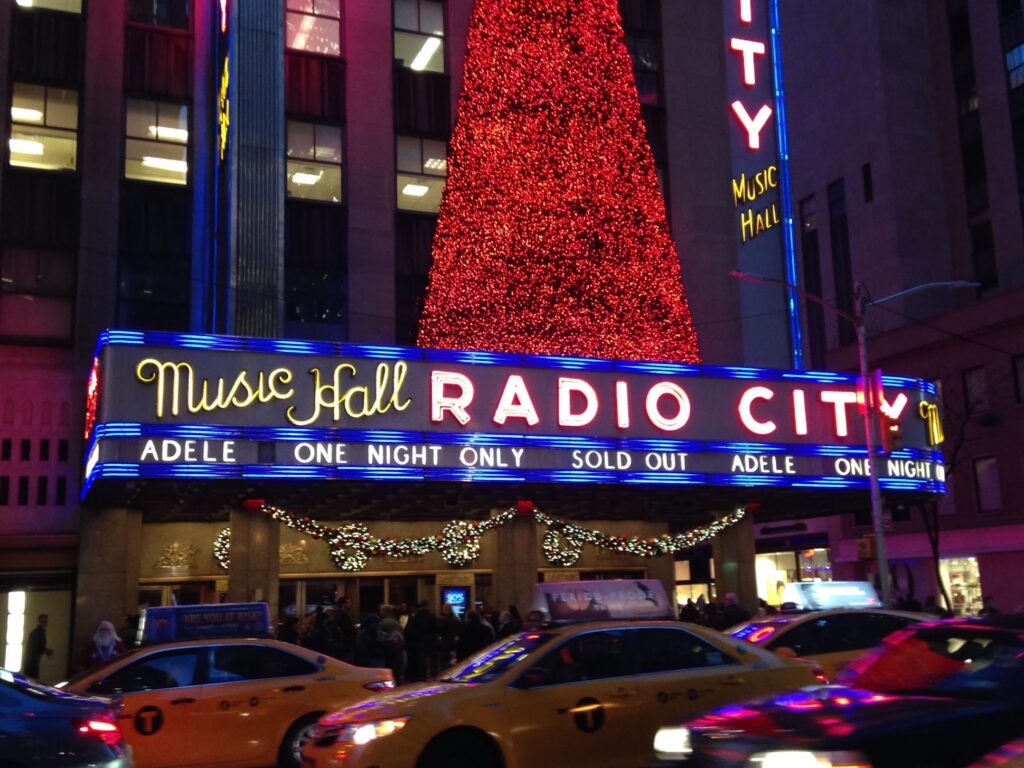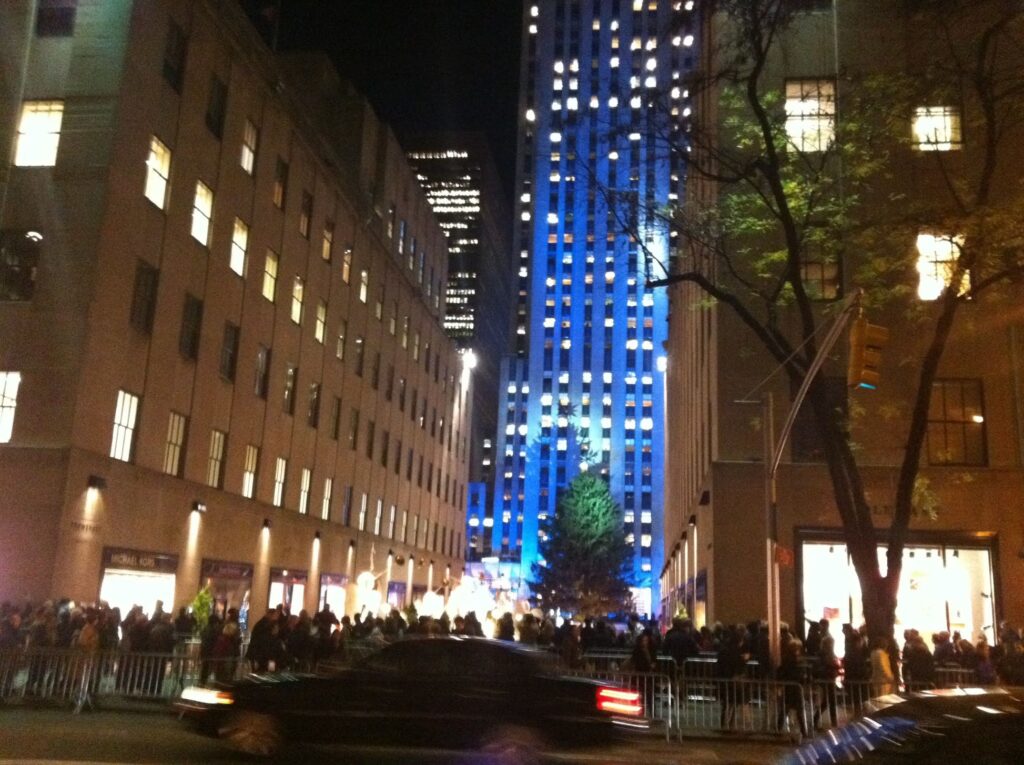 ---
FURTHER READING
Check out these additional stories from the Bowery Boys: New York City History website about Rockefeller Center and New York City holiday traditions:
The best Rockefeller Center Christmas trees EVER
The wildest Rockefeller Center Christmas display ever
The story of the world's first Christmas tree with electric lights
O Canada! Fifty years ago Rockefeller Center hosts a foreign Christmas tree
A Christmas Tree for the ages in Madison Square Park
The lights of Madison Square: A Christmas tree at night
---
FURTHER LISTENING
After you've listened to the history of the Rockefeller Center Christmas Tree, dive back into the back catalog and listen to these podcasts which further explore themes discussed in the show:
---
The Bowery Boys: New York City History podcast is brought to you …. by you!
We are now producing a new Bowery Boys podcast every other week. We're also looking to improve and expand the show in other ways — publishing, social media, live events and other forms of media. But we can only do this with your help!
We are now a creator on Patreon, a patronage platform where you can support your favorite content creators.
Please visit our page on Patreon and watch a short video of us recording the show and talking about our expansion plans. If you'd like to help out, there are several different pledge levels. Check them out and consider being a sponsor.
We greatly appreciate our listeners and readers and thank you for joining us on this journey so far.