Early one spring day in 1922, while dutifully posing at the Art Students League on West 57th Street, Santa Claus had a fatal heart attack in front of a classroom of students.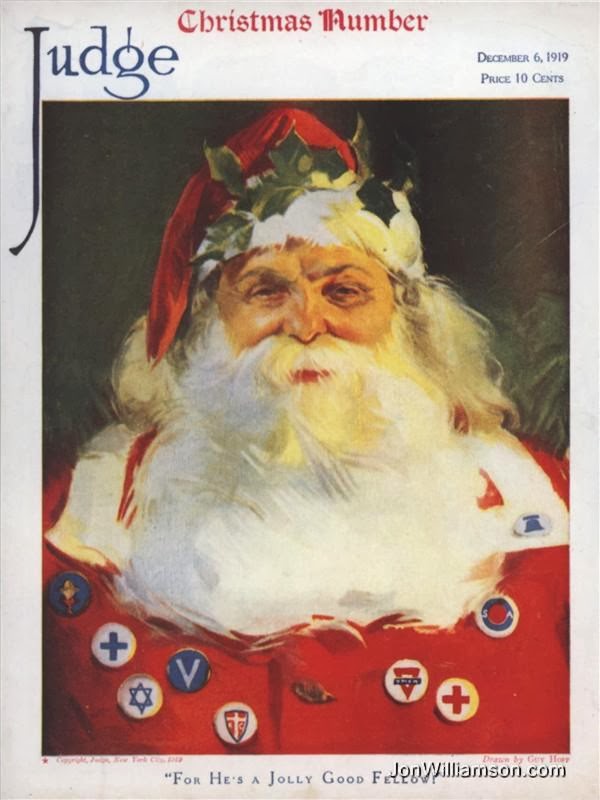 Above — He knows when you've been bad or good: A Christmas issue of Judge Magazine from 1919 by Guy Lowy, who studied at the Art Students League and very likely used Mnason for his model. (Courtesy Jon Williamson)
"The man who was Santa Claus is dead," said the New York Tribune. "He was a man of many names, but at the Art Students League, where he posed for beginners, and in the studios of the best known artists, where he was sent for when a 'Santa Claus type' was needed, he was known as Mnason, the first 'n' being silent."
They called him Mnason, although his full name was even more spectacular — Mnason T. Huntsman. (Or Huntsman T. Mnason or even Paul Mnason. His aliases were legion.)
Man of Mystery
The burly artists model lent his body to the ages; thanks to the scores of influential artists who hired him for Christmas projects, today's modern Santa Claus probably looks more like Mnason than perhaps any other actual human being in history.*
The poet Arthur Chapman declared: "It's no exaggeration to say that Mnason posed for most of the Santa Claus pictures that have been made in recent years. And he figured in a good many for which he did not actually pose — as such pictures have been copied from originals for which Mnason was the model.
"Probably there isn't a man today whose picture has been cut out more times and is treasured in more scrapbooks."
Mnason, the definitive Santa Claus of the 1910s and early 1920s, was a true "man of mystery" for many who painted and drew him. A few knew the details of his past; perhaps it held the secret to his magnetic allure, to the deep, ancient gleam in his eye.
For Mnason was a former religious cult leader and proselytizer who had served time in jail for child abduction and religious blasphemy, and once he was actually tarred and feathered by an angry mob. He was a charismatic to some, a psychotic to many others.
Below: Painter Kenyon Cox and his students at the Art Students League in 1887, a couple decades before the arrival of Mnason (Courtesy aaa.si.edu)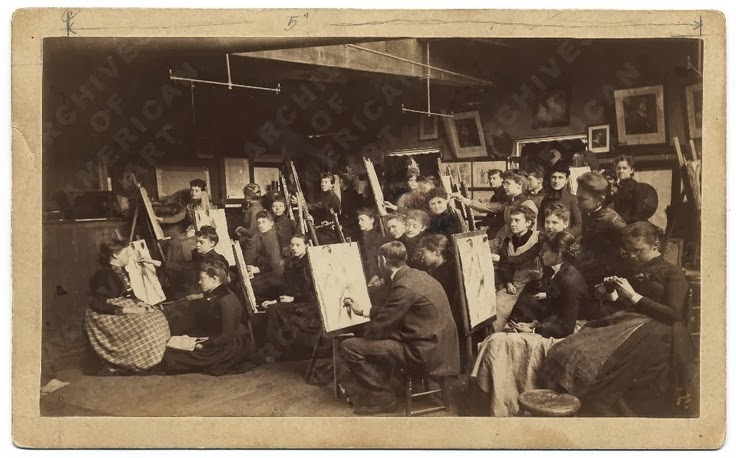 Making A Cult Leader
Mnason was born in Pennsylvania sometime in the 1850s, orphaned at eight years old. His early religious teachings were strict but conventional for the period.
In the 1880s, he worked for New York's Sunday Closing League, visiting New York shops and saloons to ensure they were not selling anything too amoral on church day. In 1883, he testified that one shop owner illegally sold cigarettes to young boys, but not before the judge excoriated Mnason for lying on the stand.
At some point between that moment and 1888, Mnason was "inspired and bidden by God" to become a preacher. His message was not well received; at one point, the "wild and absurd behavior" of this "obstreperous" man of God got him thrown into jail for disorderly conduct.
By then, he had started a religious commune called the Lord's Farm in Pascack Valley in New Jersey, where he began to attract (or lure) a young, impressionable flock.
He called himself "The Holy One" or "The Modern Christ" and granted bizarre nicknames to his most loyal followers. Collectively, they were called the Angel Dancers, or the Church of the Living God.
In 1888, Mnason was arrested "on the charge of blasphemy," and of enticing two young women who claimed they "were obliged to do anything he required." He was reportedly tarred and feathered by irate residents. (It is at this point that you might notice the odd coincidence of the name Mnason and 'Manson', as in Charles.)
Mnason T. Huntsman, from an image used in the New York Tribune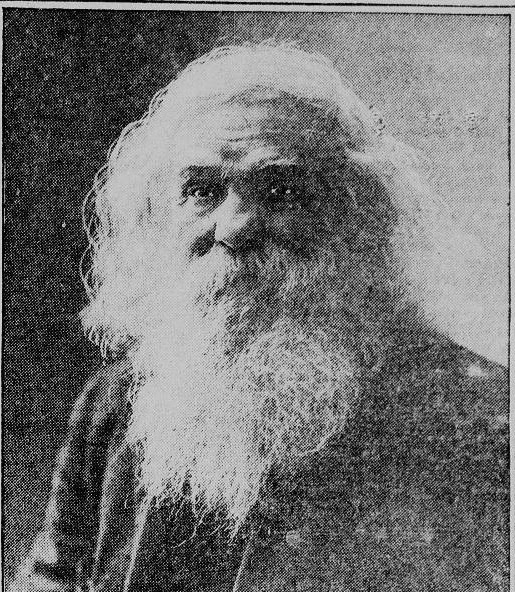 The Angel Dancers
Even still, the Angel Dancers managed to attract on oddball list of adherents, including a local farmer's wife and her two children. Eventually, according to a 1893 New York Times article, "the band was increased by two long-haired men, who called themselves 'Silas' and 'John the Baptist'.
This fanatical cult would reportedly practice 'angel dancing', "scantily robed and waving a huge blanket with which to drive away the devil."
Also notable to the press of the day: Mnason and his flock were all vegetarians. "Nothing save what grows in or on the ground may be eaten." [source]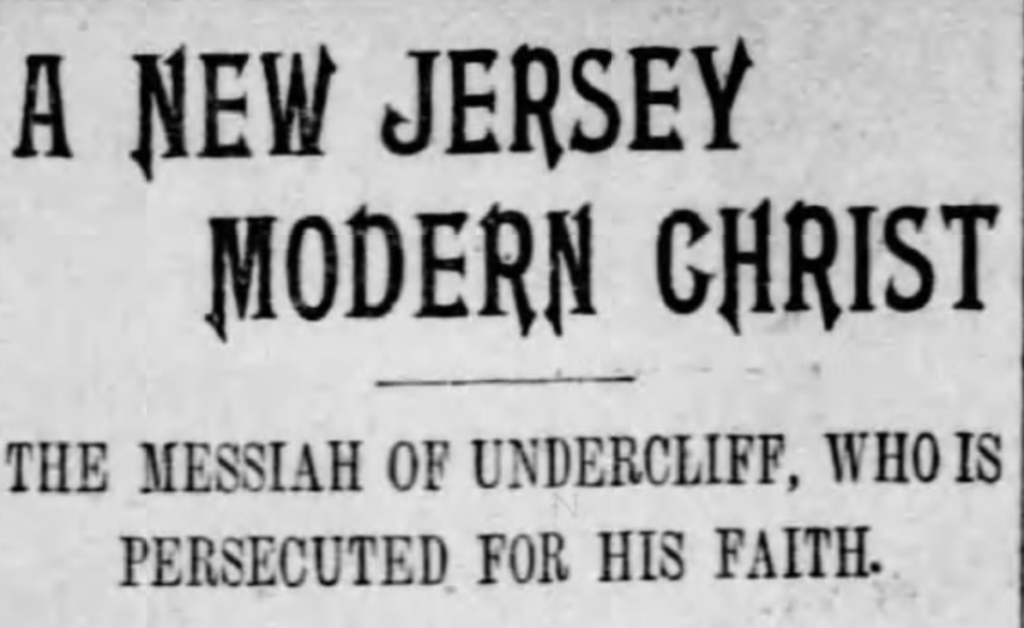 The entire lot were arrested in April 1893 for attempting to swindle the aforementioned farmer, although it's obvious that some religious intolerance was embedded within the charge as well.
The affidavit read: "The conspirators deny, ridicule and curse all regular religion and religious customs, recognize no Sabbath, and set up a false god of their own, declaring the said Mnason to be the only and living God."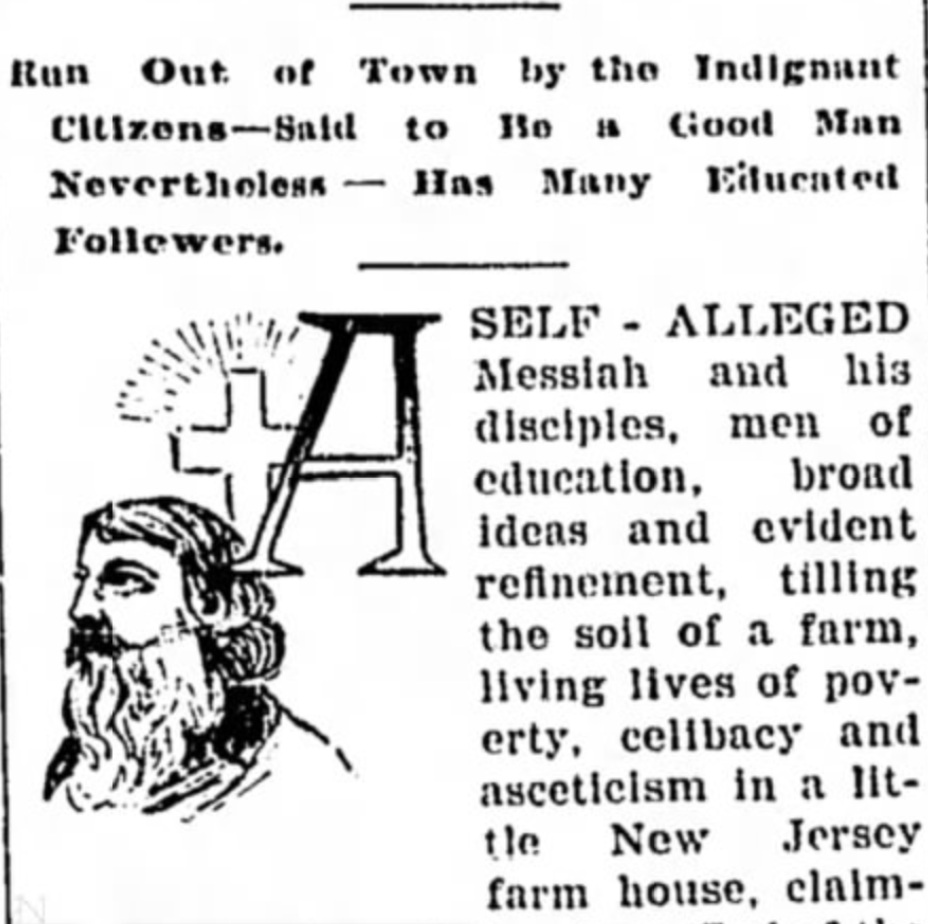 The Compound
A few years later, the Angel Dancers had taken over the farmhouse and had grown to a membership of nine males and nineteen females, with two children.
After the reported death of a child in 1897, the Times intoned, "No physician was called to be of any service. Mnason is 'the Christ'. The dancers are vegetarians."
Another ugly abduction case reared its head in 1900, when two "little girls" were taken from the compound and then kept in jail for months in order to testify against Mnason. The cult leader seemed to survive these charges, too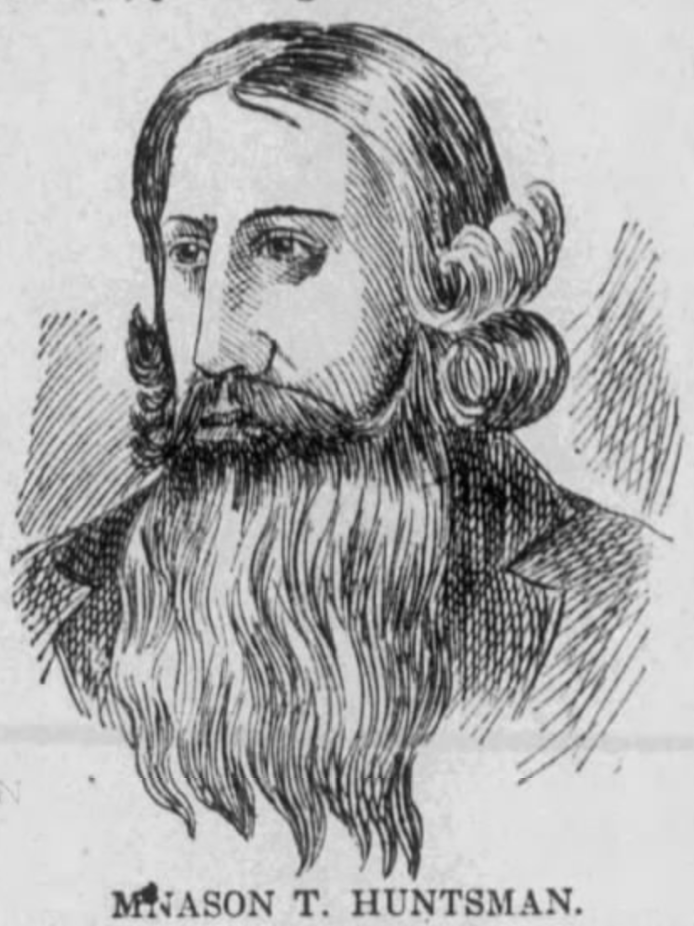 The Lord's Farm became so notorious that by 1909, the state found a good excuse to evict Mnason and his followers. The charismatic moved to New York City and briefly opened a church for black parishioners.
It is then that former 'Modern Christ' then disappears, for a time, from public view. But the Times in 1909 noted the following: "Mnason is a man of many aliases."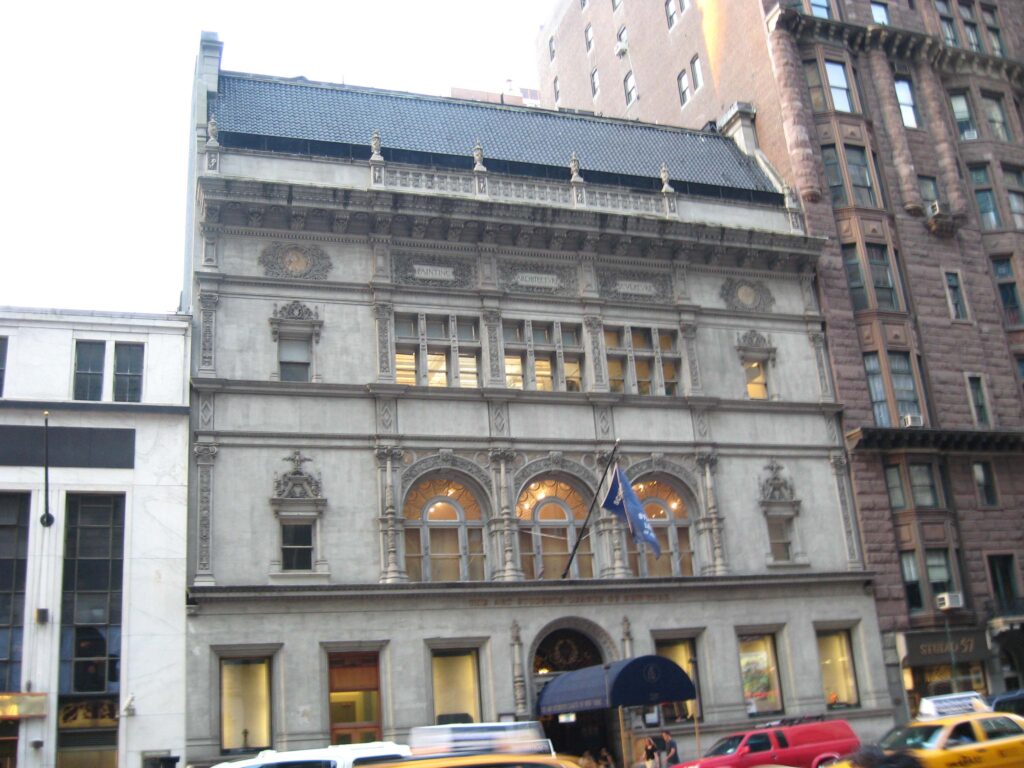 Finally, he popped up again, in 1916, at the Art Students League, and not unnoticed.
The New York Sun mocked his new profession (headline pictured below): "[R]ecently he had turned himself into Santa Claus or King Lear or any other whiskered person that the embryo John Sargents of the Art Students League wish him to be¦."
It's no surprise he would find his way into an art collective — he was a vegetarian, after all — and his timing was rather perfect, given his particular look and body size.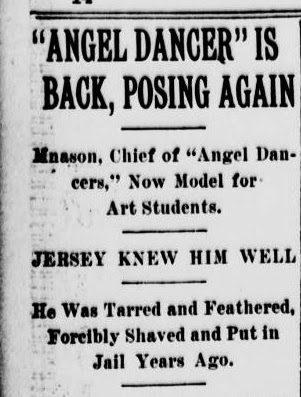 Making Santa Claus
The character of Santa Claus had gone through a major style makeover in the late 19th century.
His annual routine already immortalized in the popular verse A Visit From St. Nicholas — penned by the godfather of the Chelsea neighborhood Clement Clarke Moore — magazine and postcard illustrators began morphing the popular Christmas figure from a thickly robed saint to a child-friendly, candy-colored superhero.
This change came about through the hands of American artists and illustrators, led by Harper's Weekly artist Thomas Nast in New York. Some of the modern look and mythos is credited to Nast, his influential pen elaborating on Santa's girth (eventually to rest on near-corpulency) and placing his residence in the North Pole.
By the early 20th century, Santa's physical characteristics were locked in place, but his spirit and personality were still very much uncertain. Should Santa be energetic or world weary? Wise or playful? Approachable like a parent, or unfathomable like a god?
Perfect Pose
Many of New York's great illustrators of the period were associated with the prestigious Art Students League, and it was here that Mnason contributed his own sparkle to the characters, as artists recommended the man for his poise, mystery and sparkle.
"They found in him the ideal type, on account of his snowy beard, his bearing, the jolly twinkle in his eye, his fine color and his intelligence."
Blow: J.C Leyendecker's 1919 cover for the Saturday Evening Post. You can easily tell Leyendecker's influence on later Evening Post artist Norman Rockwell. Given the artist's connection to the ASL, Mnason very likely posed for this painting.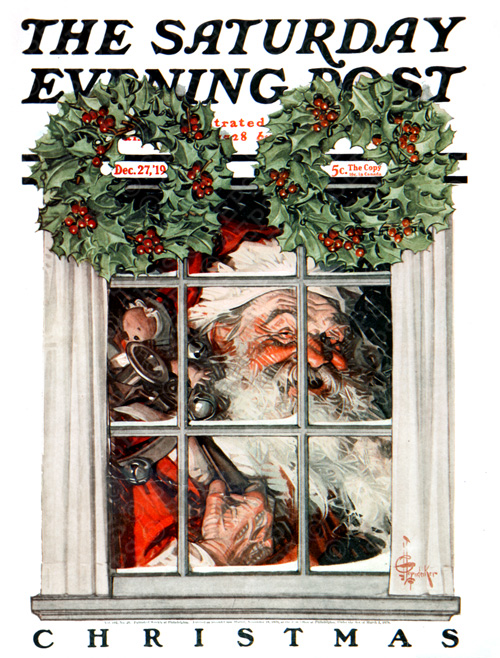 It's clear that many of these legendary artists were aware of some version of their Santa's past. "Mnason would hint to his artists friends regarding certain experiences in his life in which his pronounced and individualistic religious views played a part." [source]
One year, he was even hired as a department store Santa where he notably espoused his religious views to the children who had come to present their Christmas wishes.
And To All A Good Night
His days of Lord's Farm were behind him, but Mnason kept writing religious verse while living suitably on his artist-model wages. For years, he was passed among New York's most renown illustrators, who claimed him the iconic visage of the holiday's most jolly proponent.
"Nothing could dampen his cheerfulness, but behind his smile there was an element of mystery which the embodiment of Santa Claus maintained to the last."
When he died in 1922, Mnason had been drawn and painted as Santa Claus dozens of times.
Eventually, Santa Claus would go through his final evolution in the 1930s, thanks to artist Haddon Sondblum, hired by Coca-Cola for their colorful advertising campaigns.
Sondblum's iconic depiction is directly influenced by Moore's famous poem, and but equally so by the dozens of artists and magazine illustrators before him, most of which who had used Mnason as their inspiration.
*A retired salesman named Lou Prentice was used by Haddon to create early versions of his Coca-Cola Santa and so might lay claim to being the most important physical inspiration. But Mnason was used by more artists and within several pivotal publications of the day.