The history of pizza in the United States begins in Manhattan in the late 19th century, on the streets of Little Italy (and Nolita), within immigrant-run bakeries that transformed a traditional southern Italian food into something remarkable.
But new research discovered in recent years has changed New York food history, revealing an origin tale slightly older than what the old guide books may have you believe.
Understanding the history of American pizza is important because it's a food that brings people together, young and old — from pizza parties to corner slice places, from classic traditional pies to the latest upscale innovations.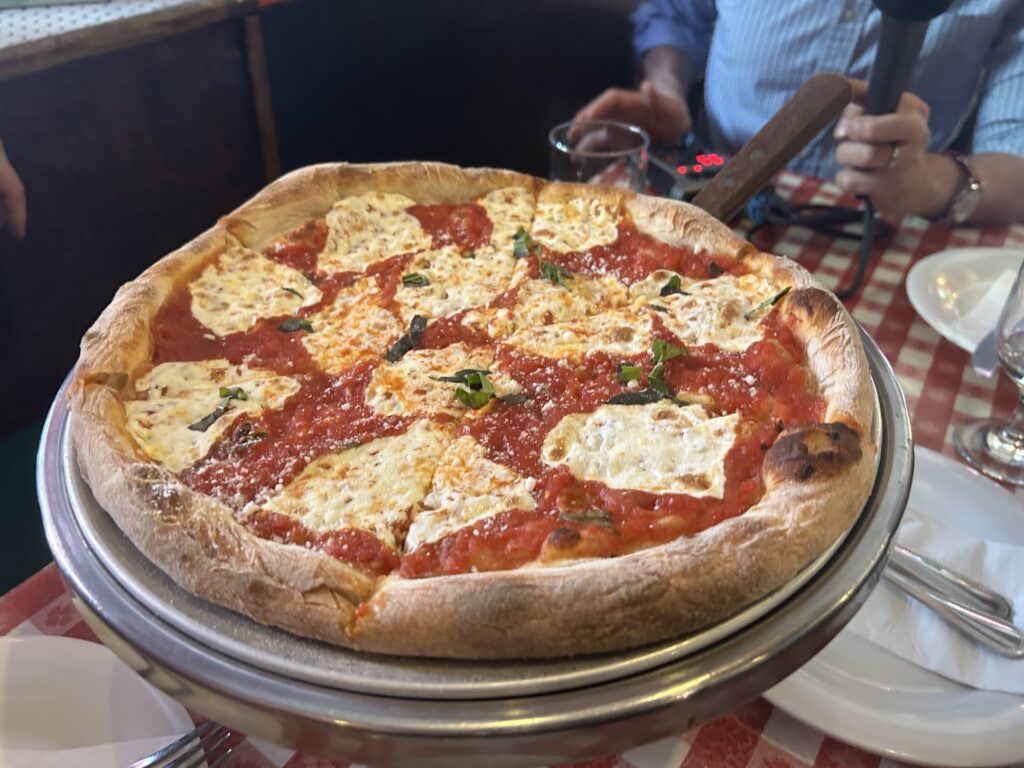 Pizza lovers of all kinds — even you, Chicago deep-dish lovers — will find much to enjoy in this show, tracing the early origins of American pizza and specifically how New York City-style pizza was born. (What even is New York style pizza? Even that answer is trickier than you think.)
On this wandering episode — through Nolita, Greenwich Village and even the Bowery — Tom and Greg are joined by the prince of pizza himself Scott Wiener of the long-running Scott's Pizza Tours.
Perhaps nobody in New York City knows more about pizza than Scott, and he takes the Bowery Boys on a culinary adventure which includes two of New York's most famous pizza restaurants — Lombardi's Pizza and John's of Bleecker Street.
And a stop at the most important restaurant-supply store in American pizza history, a place were dreams (and pizza ovens) were once made.
LISTEN NOW: THE GREAT NEW YORK CITY PIZZA TOUR
---
A Times Square pizza joint from the 1950s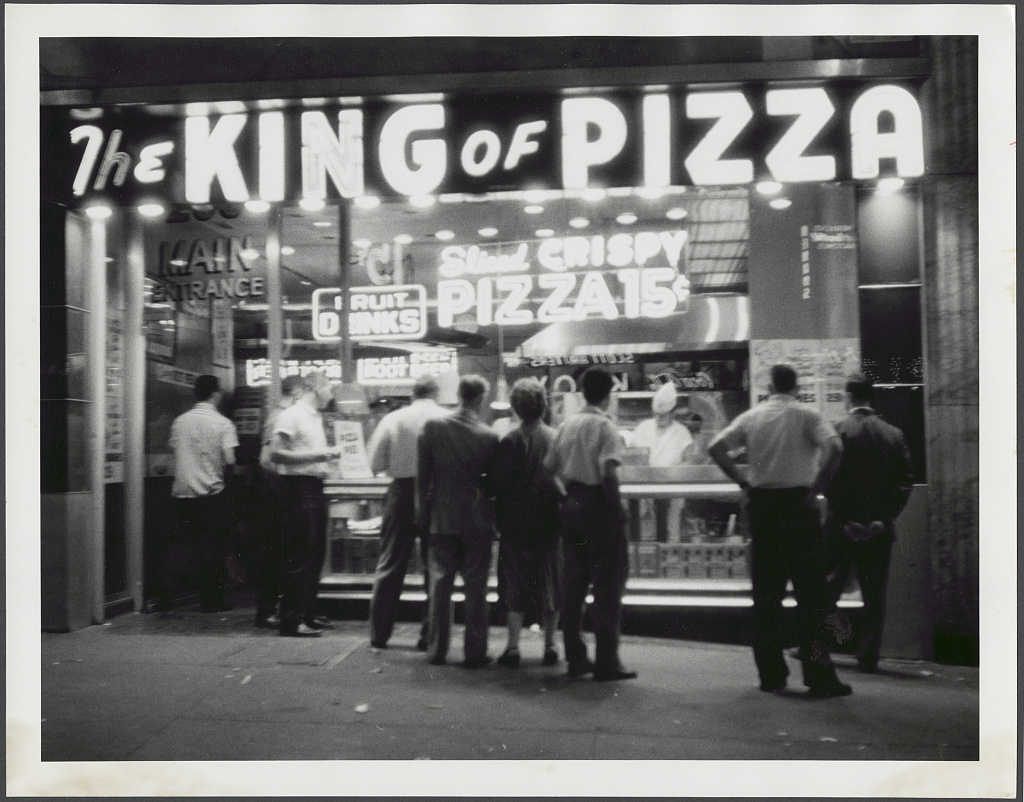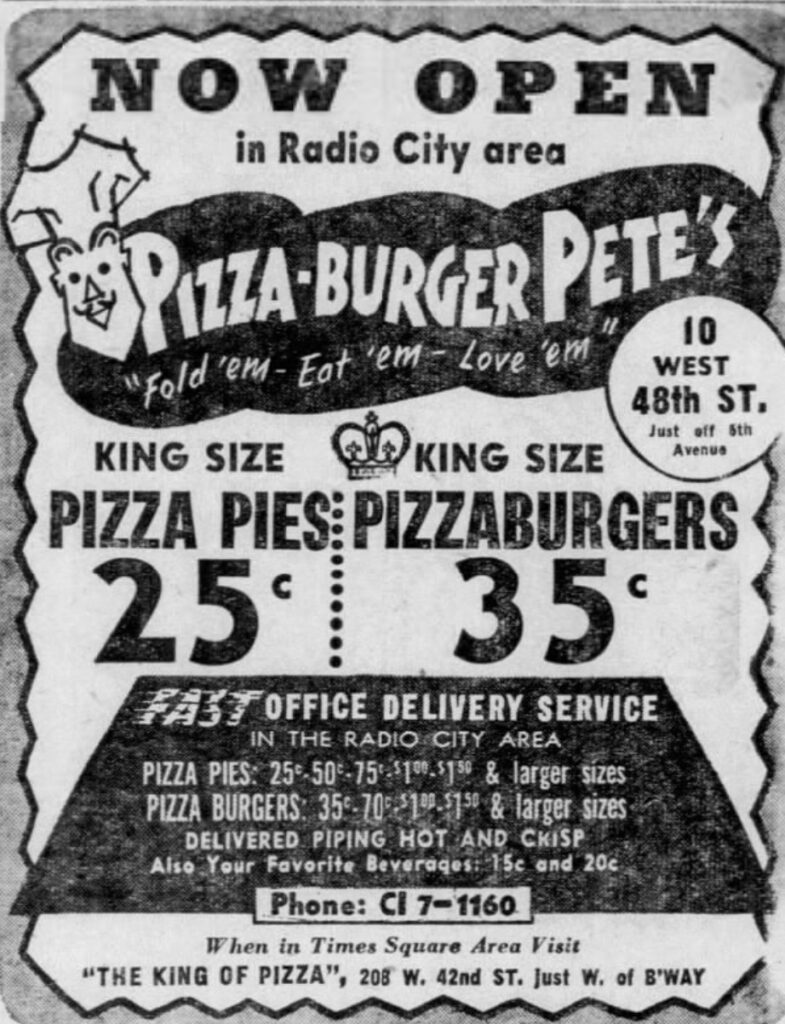 ---
Find information on Scott's Pizza Tours "for true pizza nerds" here.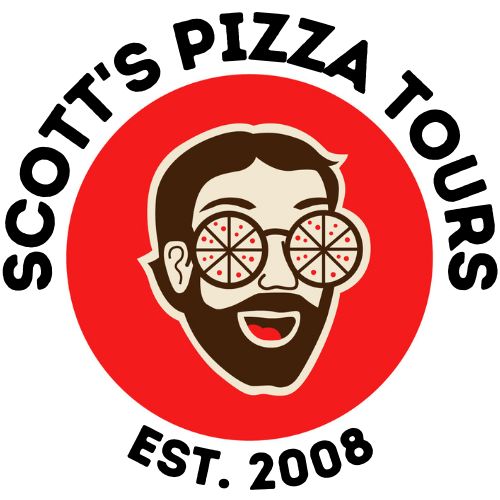 Our deep thanks to Chicago pizza historian Peter Regas whose research was used in this show.
From Scott: "The earliest evidence of a pizzeria in the U.S. is currently this listing (attached, a slide from the presentation Peter and I gave at 92 St Y) from an 1894 NYC business directory.
Whoever canvassed the neighborhood didn't realize the phrase "Forno E Pizzeria" was Italian for "Oven and Pizzeria," they interpreted it as the proprietor's name and recorded the business at 59 1/2 Mulberry St as belonging to a person with the last name Pizzeria, first name / middle initial Forno E.
So a data entry gave us this great gift of evidence of a pizzeria! Likely that pizzeria existed in 1893 since the proprietor was the same person that year (a guy named John Alban) but we don't have 100% proof like we do in 1894. The building at 59 1/2 Mulberry was torn down in 1897 to make way for Columbus Park."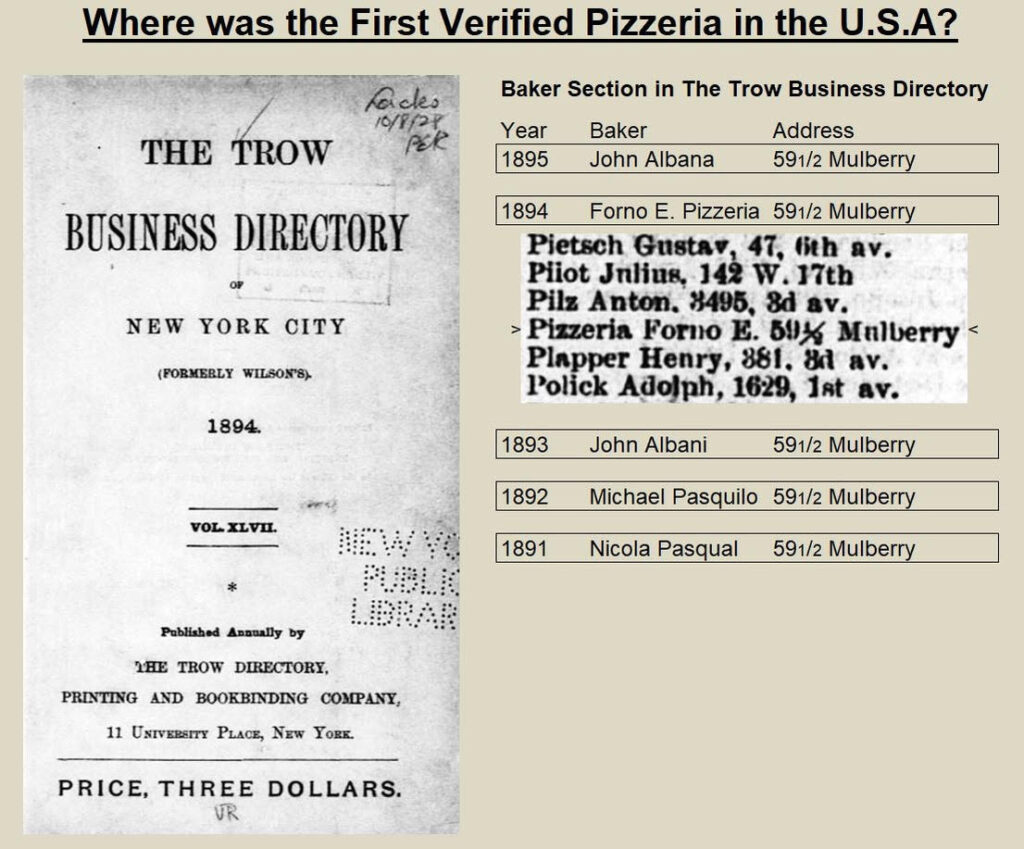 ---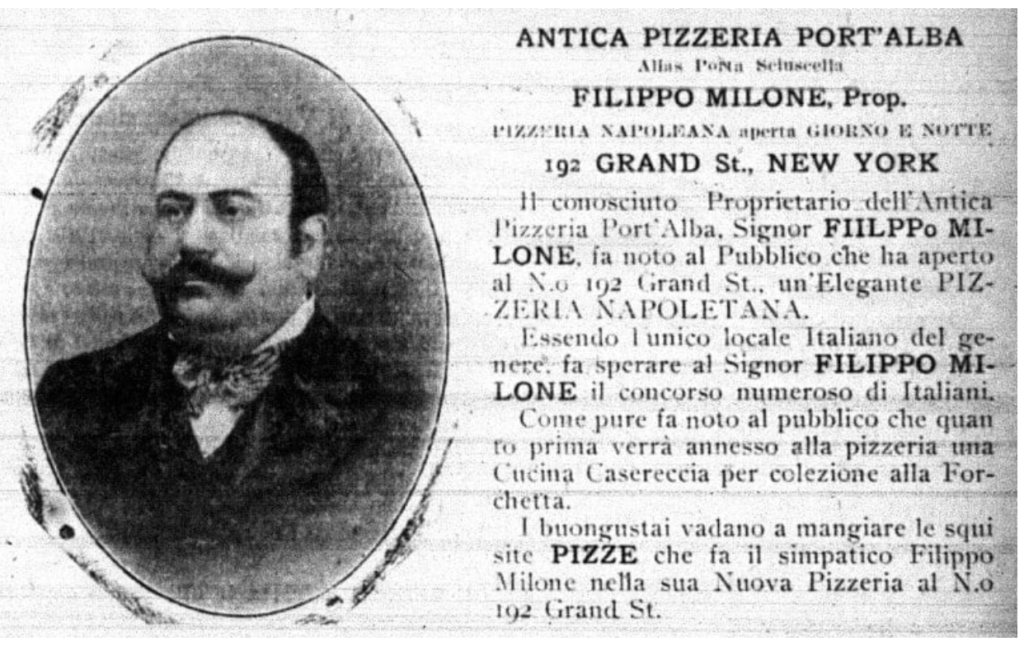 ---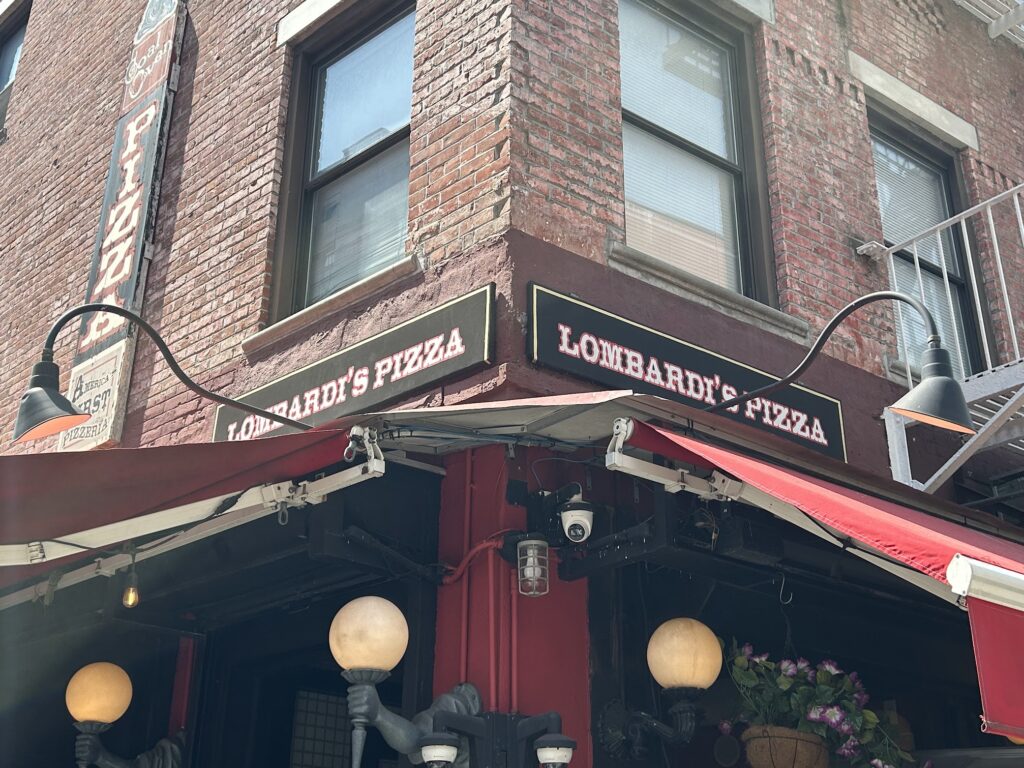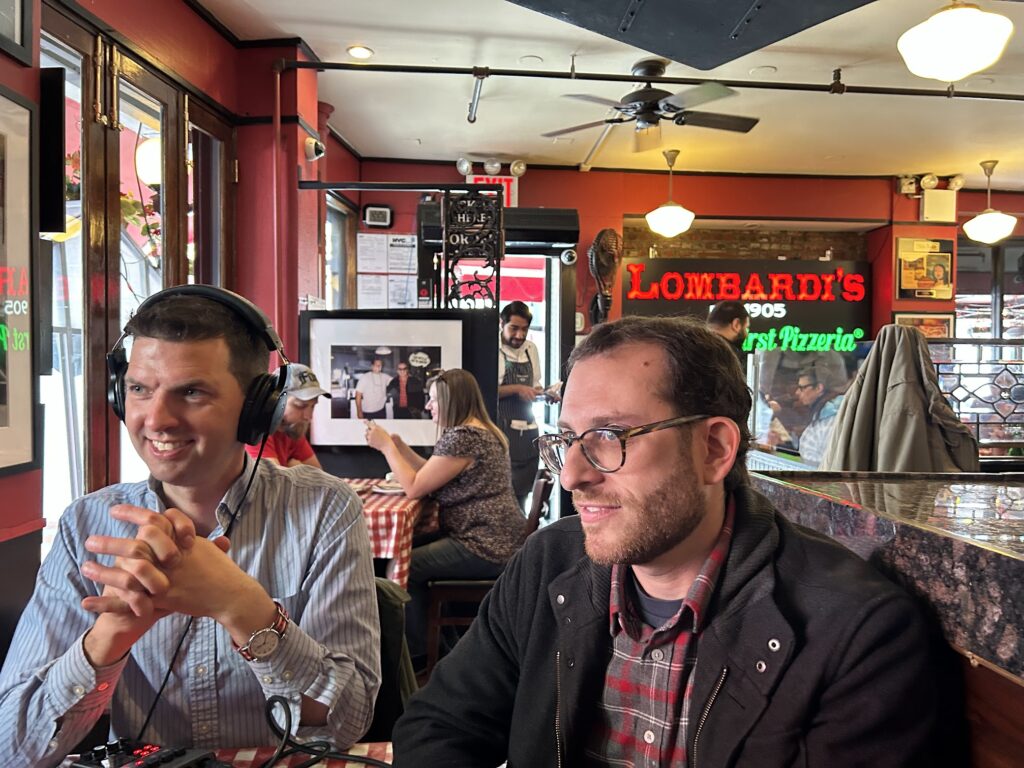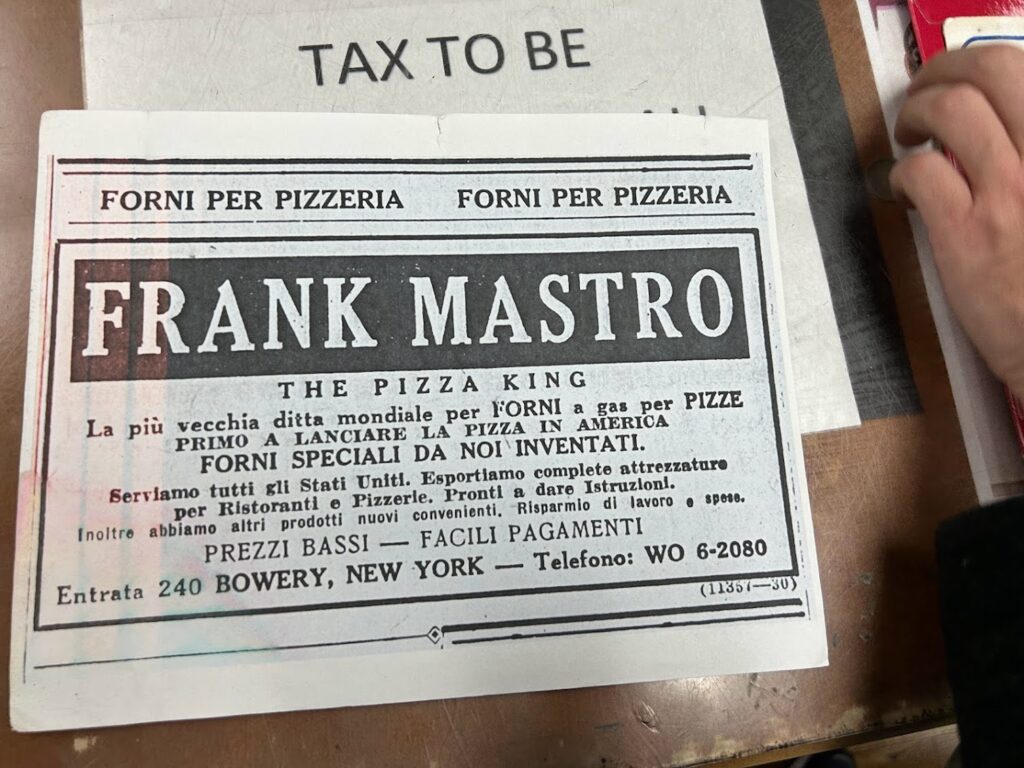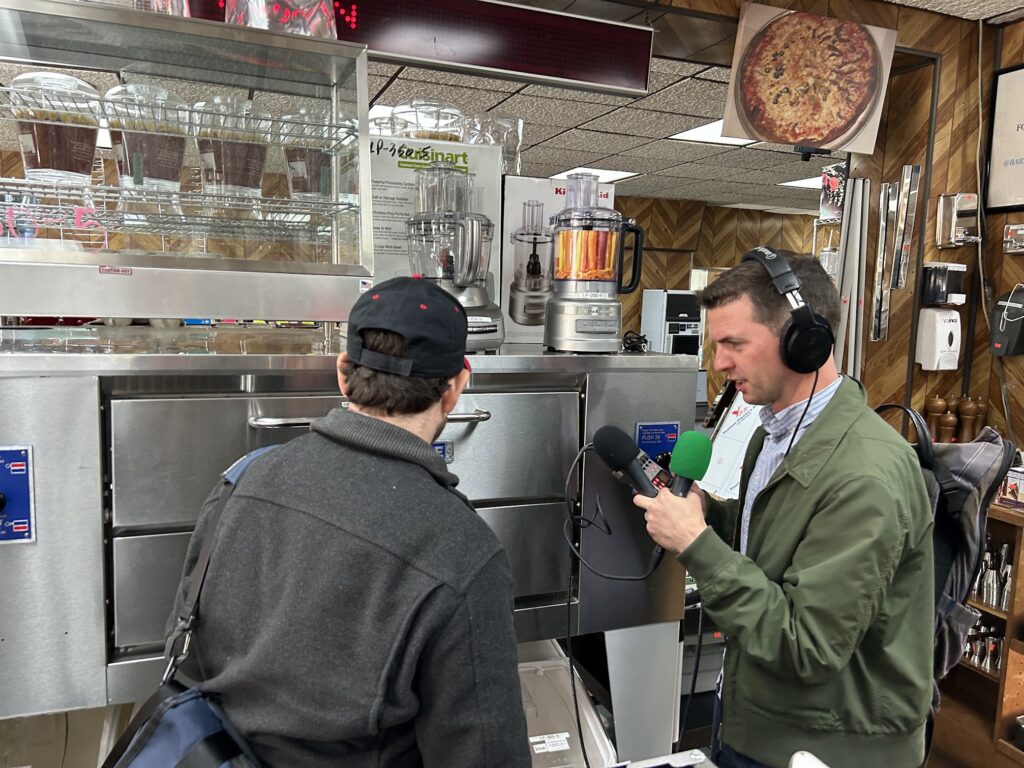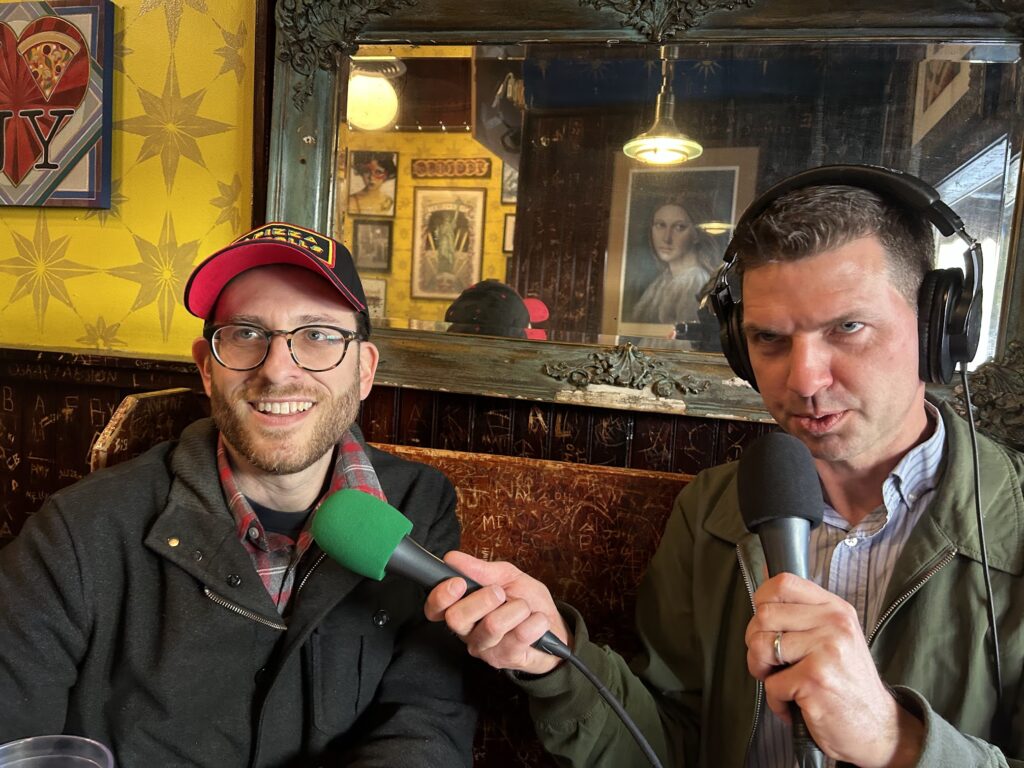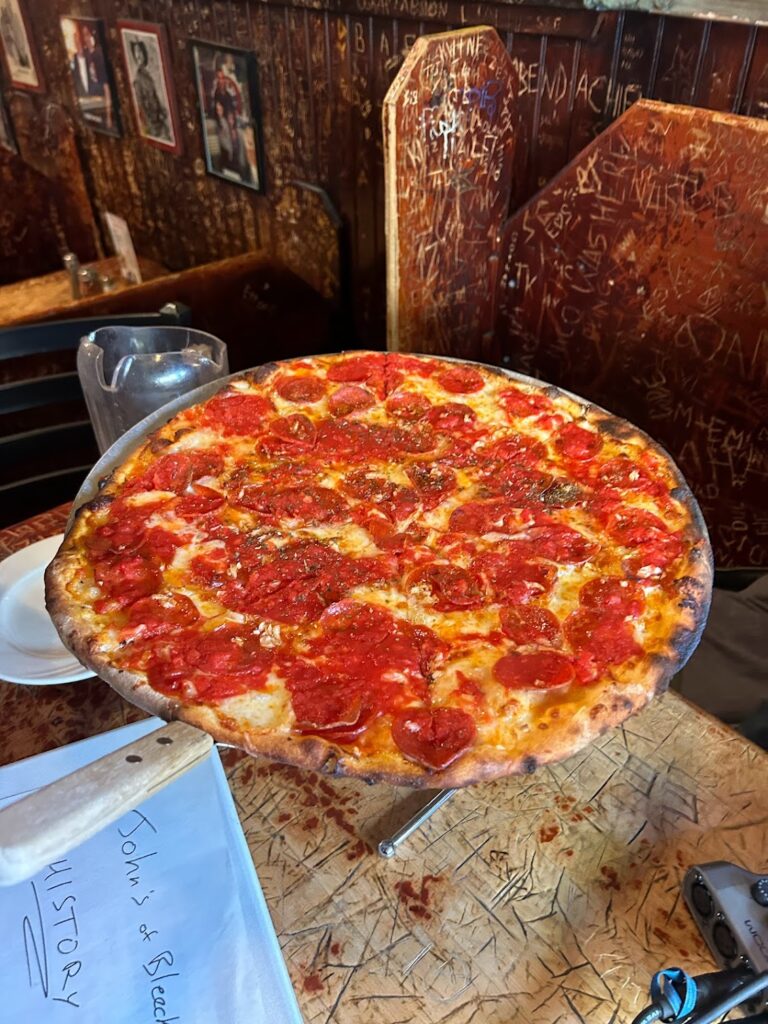 ---
FURTHER LISTENING
The Big History of Little Italy
Little Italy is the pocket-neighborhood reminder of the great wave of Italian immigration which came through New York City starting in the late 1870s.
How did the bagel go from the basement bakeries of the Lower East Side to the supermarkets and breakfast tables of the entire country?
Chop Suey City: The History of Chinese Food in New York
New Yorkers eat a LOT of Chinese food and have enjoyed Chinese cuisine – either in a restaurant or as takeout – for well over 130 years. Chinese food entered the regular diet of the city LONG before the bagel, the hot dog and even pizza.
A Walk Through Little Caribbean in Brooklyn
What wonderful surprises await the Bowery Boys in Little Caribbean? The Brooklyn enclave in Flatbush is one of the central destinations for Caribbean-American life and culture in New York City.
A Culinary Tour of the Lower East Side
A flavorful walk through the Lower East Side, exploring the neighborhood's most famous foods.