Behind the glamour of New York's greatest stage Radio City Music Hall is a story involving a toothpaste tube designer, an allergy to Brazil nuts, a hydraulic lift protected from the Nazis, and a man named Roxy. PLUS: The Bowery Boys go backstage (well, figuratively) with the Rockettes.
Listen to it for free on iTunes or other podcasting services. Or you can download or listen to it HERE
The Rockettes in practice: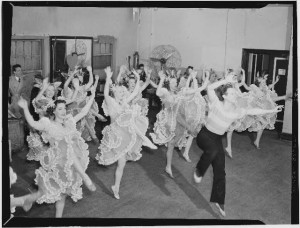 Radio City's movie / stage extravaganza combo: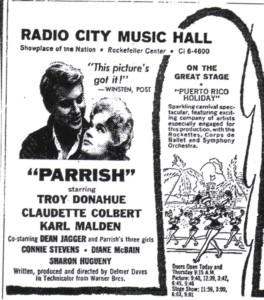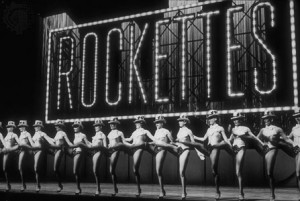 By the way, a couple of our richer anecdotes are from one of my favorite books about New York City — Great Fortune: the Epic of Rockefeller Center by Daniel Okrent. On top of being well written, Okrent gives delicious insight and lush description to a story that could have been bogged down in uninteresting details.