It's 1776 and revolution is in the air. Join the Bowery Boys as we tackle the British invasion and takeover of New York City.
Listen to it for free on iTunes or other podcasting services. Or you can download or listen to it HERE
Worked-up New Yorkers, rushing down to Bowling Green to rip down the statue of King George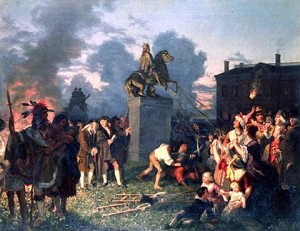 British troops march on New York, Sept. 15, 1776
A ghastly woodcut displaying the Great Fire of 1776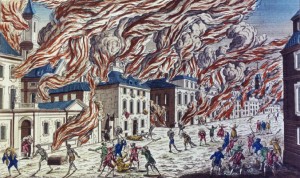 A depiction of the hanging of Nathan Hale: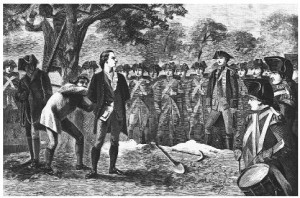 Map of the Battle of Harlem Heights (click on map to see detail):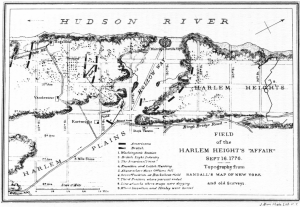 And finally, courtesy of the website of Columbia University: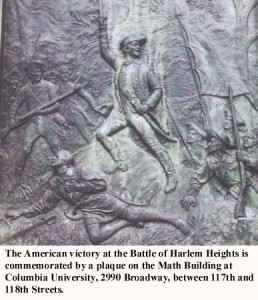 From past blog entries:
Find out what really happened to that statue of King George.
And last fall we found some modern patriots wrecking havoc downtown.