The Mets are movin' out to Citi Field, but we can't overlook the great stories contained in their old home, Shea Stadium, a Robert Moses project took years to get off the ground and has been populated with world class ball players, crazed Beatles fans, and one very mysterious black cat.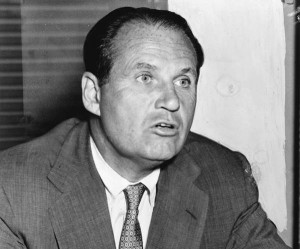 William Shea, who essentially bluffed the National League into creating a new team for the city — the New York Mets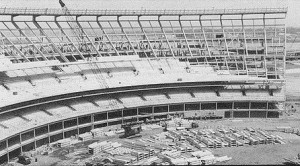 Shea under construction. Plans for a retractable done were abandoned, although many of the features that did make it were revolutionary at the time, including one of sports biggest scoreboards.

How the exterior of Shea Stadium looked back in 1964. (The photo above is from a great fan website from Carl Abraham, full of great old pictures. Check it out here.)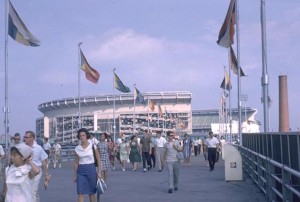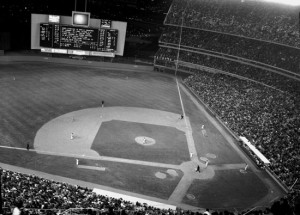 And inside, the same year.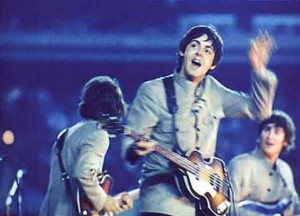 The biggest stars to play in Shea Stadium in the 1960s weren't sports figures, but music heartthrobs — the Beatles.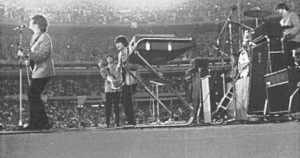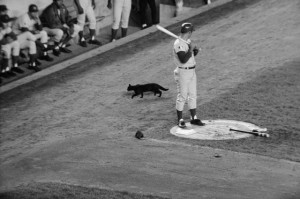 The infamous black cat from that acursed game in September 1969, jettisoning the hopes of the Cubs that year.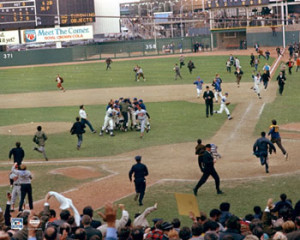 Fans literally stormed the field the moment the Mets clinched their very first Worlds Series title in 1969.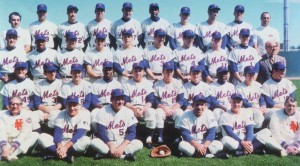 The proud lineup of the Miracle Mets of 1969.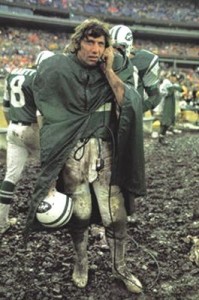 His notable performances and personal theatrics at Shea Stadium with the New York Jets turned quarterback Joe Namath (#12) into a Wheaties-box household name during the 1970s.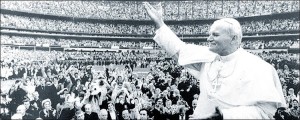 No less a star than Namath, Pope John Paul II finds a warm welcome for him at Shea in 1979.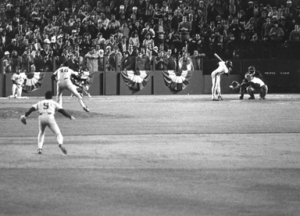 One of the Mets biggest stars of the '80s, cheerful center fielder Mookie Wilson, was instrumental in the Mets World Series win of 1986 over the Boston Red Sox.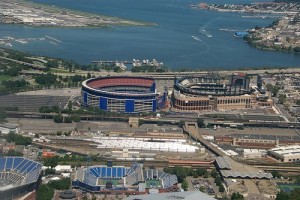 The new Citi Field sits within site of the stadium it will replace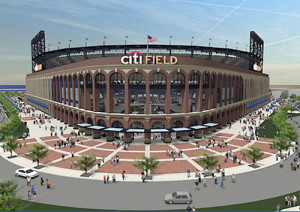 An illustration of what the new Citi Field will look like.

Ever wonder why the Mets team colors are blue and orange? Read one of our very early entries about it here.
However, a commenter below notes that the Mets website actually says: "The Mets' colors are Dodger blue and Giant orange, symbolic of the return of National League baseball to New York after the Dodgers and Giants moved to California." Which sounds very plausible — and amazingly coincidental, considering they're also the official colors of New York. Perhaps the Giants and the Dodgers original sporting colors were based on the official colors, making both explanations correct?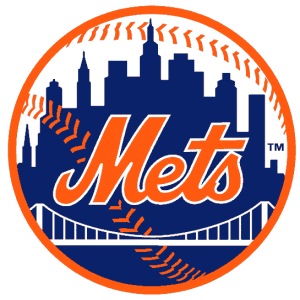 Frankly there's been no better tribute to Shea Stadium than the New York Post's current countdown of the top 25 moments that occurred there over the years.