Here's a sampling of female entertainers from the last one hundred years, focusing on one particular venue that figures into shaping that person's professional career. Obviously, most of these women performed in dozens of places throughout the city. I'm just focusing on location pivotal to their beginnings.
Billie Holiday in a jam session, 1943 (Gjon Mili, courtesy Google Life)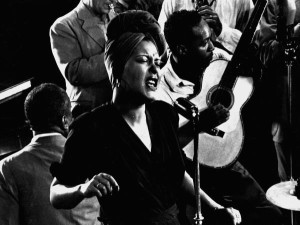 Most of these places are long gone, but you can still visit a couple of them (namely the Bottom Line, The Apollo, and St. Mark's.)
Sophie Tucker 1918
Reisenweber's Cafe
58th Street and 8th Avenue
One of New York's true "red hot" ladies of nightlife, Tucker got her start in the Ziegfeld Follies and developed her sassy schtick in vaudeville. The bawdier contours of her act she picked up on the nightclub circuit, cemented in her appearances at Reisenweber's Cafe. [Read more in my prior article on Reisenweber's.]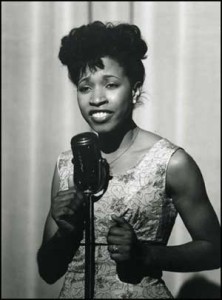 Ethel Waters 1919
Edmonds Cellar
130th Street
Although she would later be associated with gospel music, Waters' debut at this dank piano bar brought out the bawdy in this future star, learning to incorporate her natural bluesy with popular standards. The combination, mixed with a sass honed in front of drunken, rowdy clientele, would make Waters (at right) one of the biggest black stars of the Harlem Renaissance.
Josephine Baker 1923Â 
Plantation Club
126th St and Lenox Ave
That ambitious little showgirl from St. Louis came to New York as a chorus girl in a traveling show and stayed to wow the crowds of Broadway and Harlem, in particular at the Plantation Club, a sleek competitor of the mafia-run Cotton Club. French producers, catching Baker stealing one of her shows at the Plantation, invited her to Paris. And the rest is burlesque history.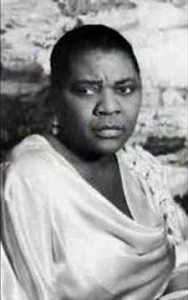 Bessie Smith 1923
The Nest
169 West 133rd Street
Bessie (at left) was not the glamorous kind; her dark bluesy performances tended burrow into your soul. Her 1923 performances at the new Harlem club The Nest marked a turning point for her career; she got her Columbia recording contract that year and began a successful run of Broadway and vaudeville performances, until alcoholism and a tragic car accident cut short her career in the 1930s.
Billie Holiday 1933
Covan's
West 132nd St
You would need a really large map to chart out all the places Billie sang. The moment Elinore Harris left the workhouse (thrown there after a prostitution conviction) and changed her name to Billie Holiday, she worked stages both in Harlem and in Greenwich Village. It was at Covan's nightclub that a Columbia Records producer heard her. "The way she sang around a melody, her uncanny harmonic sense and her sense of lyric content were almost unbelievable in a girl of 17." Within a year, Lady Day would make her first recording with Columbia.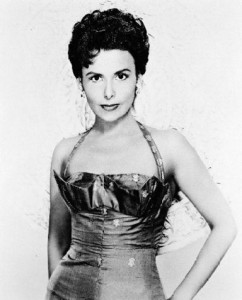 Lena Horne 1933
The Cotton Club
142nd St and Lenox Ave
It was the most famous club in Harlem; she was a lovely young 16 year old girl with barely any experience. As the Cotton Club's youngest chorus girl, Horne (at right) grew up fast, absorbing the presence of the marquee stars, befriending band leaders, and learning the hard knocks of a color segregated entertainment industry — experience she would take with her to Hollywood years later.
Ella Fitzgerald 1935
Savoy Ballroom
140th St. and Lenox Ave
In New York in the 1930s, the best place to hear swing was the Savoy Ballroom, and the best person to hear sing the swing was a young singer who had just been discovered at the Apollo Theater a few months before. The amateur singer was invited to join Chick Webb's orchestra for a residency at the hoppin' ballroom, and as dancers jived, a legend was born on stage.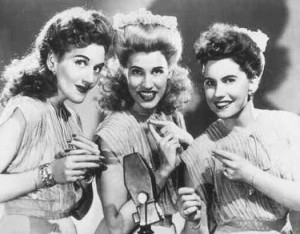 The Andrews Sisters 1937
The Terrace Room @ Hotel New Yorker
481 Eighth Avenue
Years before a war would turn them harmonies into anthemic radio hits, the cornbread sister trio hoped their March 1937 breakout performance at the Terrace Room in the Hotel New Yorker would make them stars. Although the hotel management would find them bland, record executives didn't. Within the month, they were making music for RCA Victor.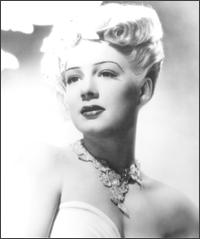 Betty Hutton 1938
Casa Manana
753 Seventh Avenue (at 50th Street)
A scrappy, gangly Midwestern girl who cut her teeth singing in speakeasies and at lake resorts, Hutton was discovered by bandleader Vincent Lopez and taken to New York, where she was given a rare opportunity — to perform in a nightclub owned by impresario Billy Rose. And did she run with it. New Yorkers loved her wacky, electric style, and within a year, she was a scene-stealing co-star in an Ethyl Merman musical.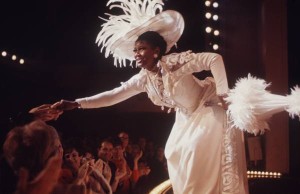 Pearl as Hello Dolly (Courtesy Google Life)
Pearl Bailey 1944
The Blue Angel
152 East 52nd Street
The choir-trained Virginian songstress had made her rounds on the big band scene — and even toured with the USO during the war — when she took a two-week gig at the swank east-side nightclub the Blue Angel. Her warm, belting voice and stage presence electrified New Yorkers; her two-month stint turned into eight-months, and awaiting her on the other side were a recording contract with Columbia Records and roles on Broadway and in motion pictures.
Nina Simone 1960
The Village Gate
158 Bleecker Street
Simone was already an accomplished musician by the early 1960s, Julliard trained, performing in cabarets of Atlantic City and even scoring a recording contract. But her distinctive sound, the gravity and intensity of her beliefs, would only manifest themselves musically in New York lounges like the Village Gate, one of the few clubs she would enjoy returning to. One live recording from her appearances there became one of her greatest albums, released in 1962. Fun fact — her opening act that night was a new comedian Richard Pryor.
BELOW: "If He Changed My Name" from Nina's Village Gate release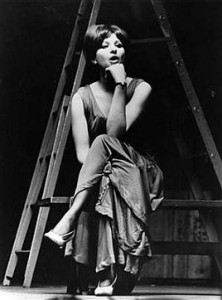 Barbra Streisand 1960
The Lion
62 West Ninth Street
She had barely left her parents home in Brooklyn when young Barbra Joan Streisand turned to singing as a way to become a star. Her New York debut was at a quiet, mafia-run gay club called The Lion, who had a weekly talent show. Barbra, needing the money, entered with the song 'A Singing Bee', and won the prize money. She stayed at the Lion for weeks afterwards, fostering her very first gay fanbase.
Ronnie Spector

1961
Peppermint Lounge
128 West 45th Street
Phil Spector might have transformed (and later married) Spanish Harlem resident Ronnie Bennett, but he did not make her a star. Two years before meeting him, Ronnie, her sister Estelle and cousin Nedra were hired as dancers at the crowded new rock club the Peppermint Lounge. One day they were mistaken for the main act, and so the trio just went with it, performing a Ray Charles cover and winning over the audience. [
Read more about the Peppermint Lounge here
.]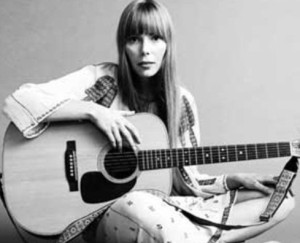 Joni Mitchell
1967
Cafe Au Go Go
152 Bleecker Street
The coffeehouses of Greenwich Village launched their share of careers in the 1960s. Mitchell was a seasoned performer from the folk scenes in Toronto and Detroit when she arrived in New York and played regular performances at the Cafe Au Go Go, a cramped basement space best known as the place comedian Lenny Bruce was arrested on obscenity charges. Opening for Richie Havens one October, Mitchell met her future manager Eliot Roberts here. Within six months, she would release her first album, Songs To A Seagull.
Bette Midler 1970
Continental Baths, Ansonia Hotel
2109 Broadway
It seems impossible to imagine — a gay bathhouse as performance venue. But this was the late '60s/early '70s, and everything's possible! Bette had arrived in New York five years previous and was just starring in her first Broadway show when she debuted an odd little cabaret act here at the Continental. With waterfall trickling in the background, Midler created her Divine Miss M persona here, wrapped in a towel. On occasion she even had a shy, betoweled Barry Manilow with her. (Bette wasn't the only stars to stake out the Continental; Melba Moore, Patti Labelle, Nell Carter and the Pointer Sisters also tried out their acts here.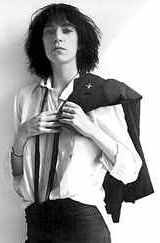 Patti Smith 1971
St. Marks-On-The-Bowery
131 East 10th Street
While Bette was in a bathhouse, Patti was at church. The career of New York's pre-eminent 1970s rocker ignited at the rock venue CBGB's. She and Robert Mapplethorpe would learn the ways of celebrity at Max's Kansas City. But her first musical appearance was at a more unusual venue — the basement of St. Mark's On The Bowery, counter-culture community center since the late 1960s. She was there as a poet, but with Lenny Kaye on guitar, she sheepishly sang a few numbers (even a cover of "Mack the Knife") which kicked off her ascent into rock icon status.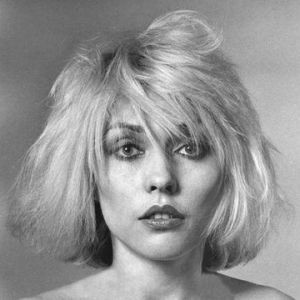 Deborah Harry 1974
CBGBs
315 Bowery
She knew she was star material, but it just took her a couple tries to get it right. The former Max's Kansas City waitress has already worked through one band, the Wind In The Willows, and tried out another one — the Stilletos, debuting at CBGB's in May 1974. They folded, but a year later, she took lover and bandmate Chris Stein and formed Blondie. The band would build its reputation on the sturdy little CBGBs stage, easing it into the era of New Wave.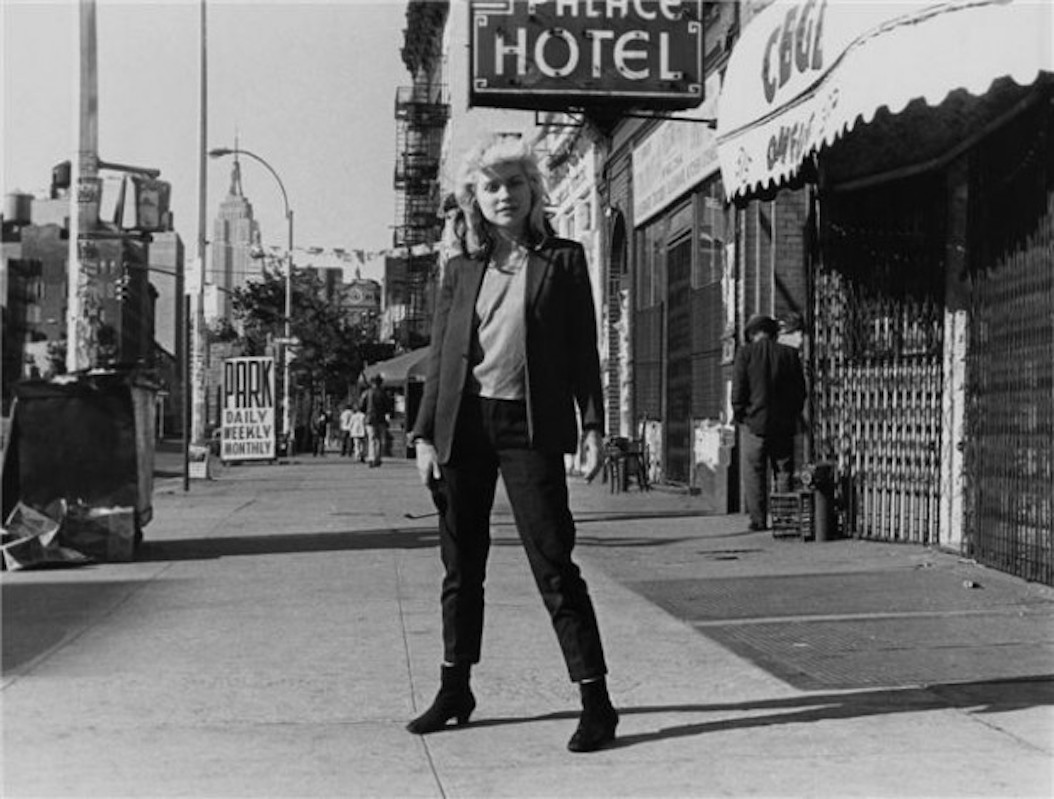 Madonna

1983
Danceteria
30 West 21st Street
She was going to be famous, no matter what. Her time to strike was one evening in 1982, when Danceteria's flirty hat-check girl slipped her demo cassette "Everybody" to deejay Mark Kamins. A year later, now signed to Warner Bros., she would come back as a performer, and the Madonna identity — more than a mere vocalist — would strike its first pose. [
Read more about Danceteria here
]
BELOW: Madonna at Danceteria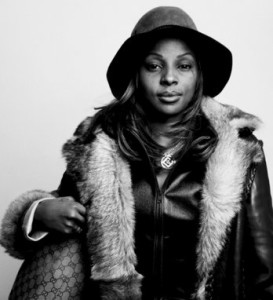 Mary J Blige 1991
The Apollo Theater
253 W. 125th Street
No surprise that people get discovered at the Apollo; what impresses me is that people still use it as a springboard for fame, decades after it opened. Bronx resident Blige actually got signed to a label deal after being discovered at a White Plains shopping mall. But that deal went nowhere until she started showing up at the Apollo, singing backup to other performers. During those Apollo years, she survived bouts of alcoholism and depression which later fueled her confidence as R&B's reigning diva. (Photo at left by Annie Leibowitz.)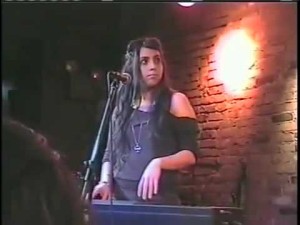 Lady Gaga 2006
The Bitter End
147 Bleecker Street
Of all the performers to grace the legendary Bitter End stage during its almost 50-year history (Bob Dylan, Woody Allen, Bruce Springsteen), odd that a woman who once went by the name of Stefani Germanotta would be among the lucky few to become superstars. The January 2006 performance might have been the pinnicle of the young singer-songwriter's career "She was learning how to put on a show," says Bitter End owner Kenny Gorka. "She learned to get people to listen." [Daily News] But something about the downrock rock scene set her on a different path, one of complete re-invention. She went to Los Angeles, and came back Lady Gaga.