PODCAST The thrilling tale of Edwin Booth and the marvelous social club he created for the acting profession
Edwin Booth was the greatest actor of the Gilded Age, a superstar of the theater who entertained millions over his long career. In this podcast, we present his extraordinary career, the tragedies that shaped his life (on stage and off), and the legacy of his cherished Players Club, the fabulous Stanford White-designed Gramercy Park social club for actors, artists and their admirers.
The Booths were a precursor to the Barrymores, an acting family who were as famous for their personal lives as they were for their dramatic roles. Younger brother John Wilkes Booth would horrify the nation when he assassinated Abraham Lincoln in April of 1865, and Edwin would briefly retire from the stage, fearing his career was over.
But an outpouring of love would bring him back to the spotlight and the greasepaint. From then on, Booth would be known as the most respected actor in the United States.
Booth would give back to the theatrical community with the formation of the Players Club which officially made its debut on New Year's Eve 1888. In this show, we'll take you on a tour of this exclusive destination for film and theatrical icons, including a look at the upstairs bedroom where Booth died, still preserved exactly as it looked on that fateful day in 1893.
Our thanks to Nicole and Patrick Kelly of Top Dog Tours NYC for giving us a tour of this extraordinary place!
---
The Bowery Boys: New York City History podcast is brought to you …. by you!
We are now producing a new Bowery Boys podcast every two weeks. We're also looking to improve the show in other ways and expand in other ways as well — through publishing, social media, live events and other forms of media. But we can only do this with your help!
We are now a member of Patreon, a patronage platform where you can support your favorite content creators for as little as a $1 a month.
Please visit our page on Patreon and watch a short video of us recording the show and talking about our expansion plans. If you'd like to help out, there are five different pledge levels (and with clever names too — Mannahatta, New Amsterdam, Five Points, Gilded Age, Jazz Age and Empire State). Check them out and consider being a sponsor.
We greatly appreciate our listeners and readers and thank you for joining us on this journey so far. And the best is yet to come!
---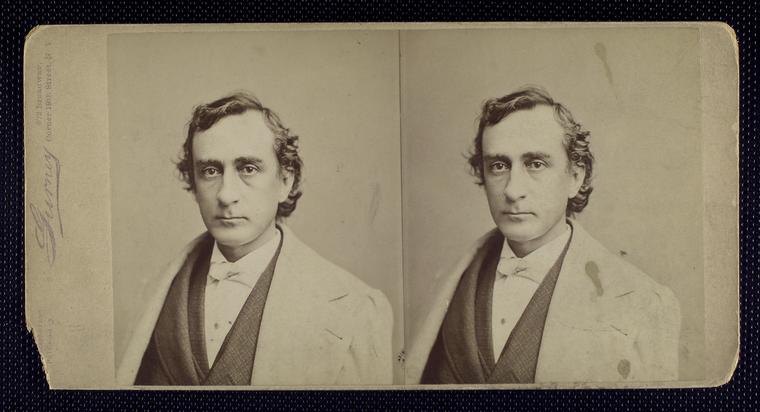 John Wilkes, Edwin and Junius Booth performing Julius Caesar.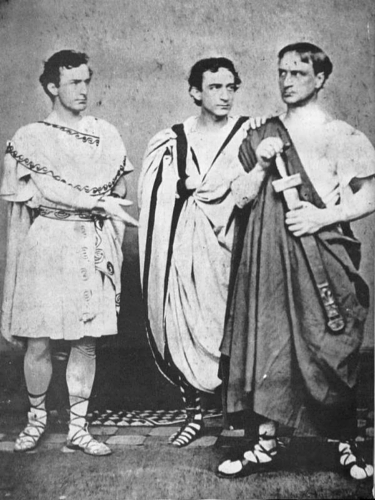 Edwin Booth and his daughter Edwina, photo taken by Mathew Brady, circa 1864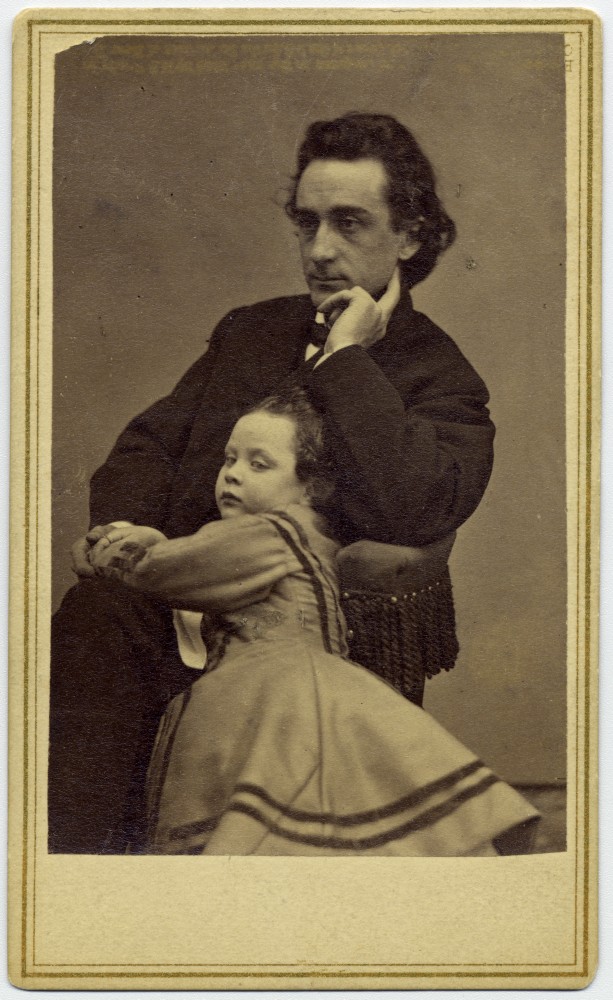 Images from a commemorative book (published in 1866) of Booth's 100 nights of Hamlet at the Winter Garden.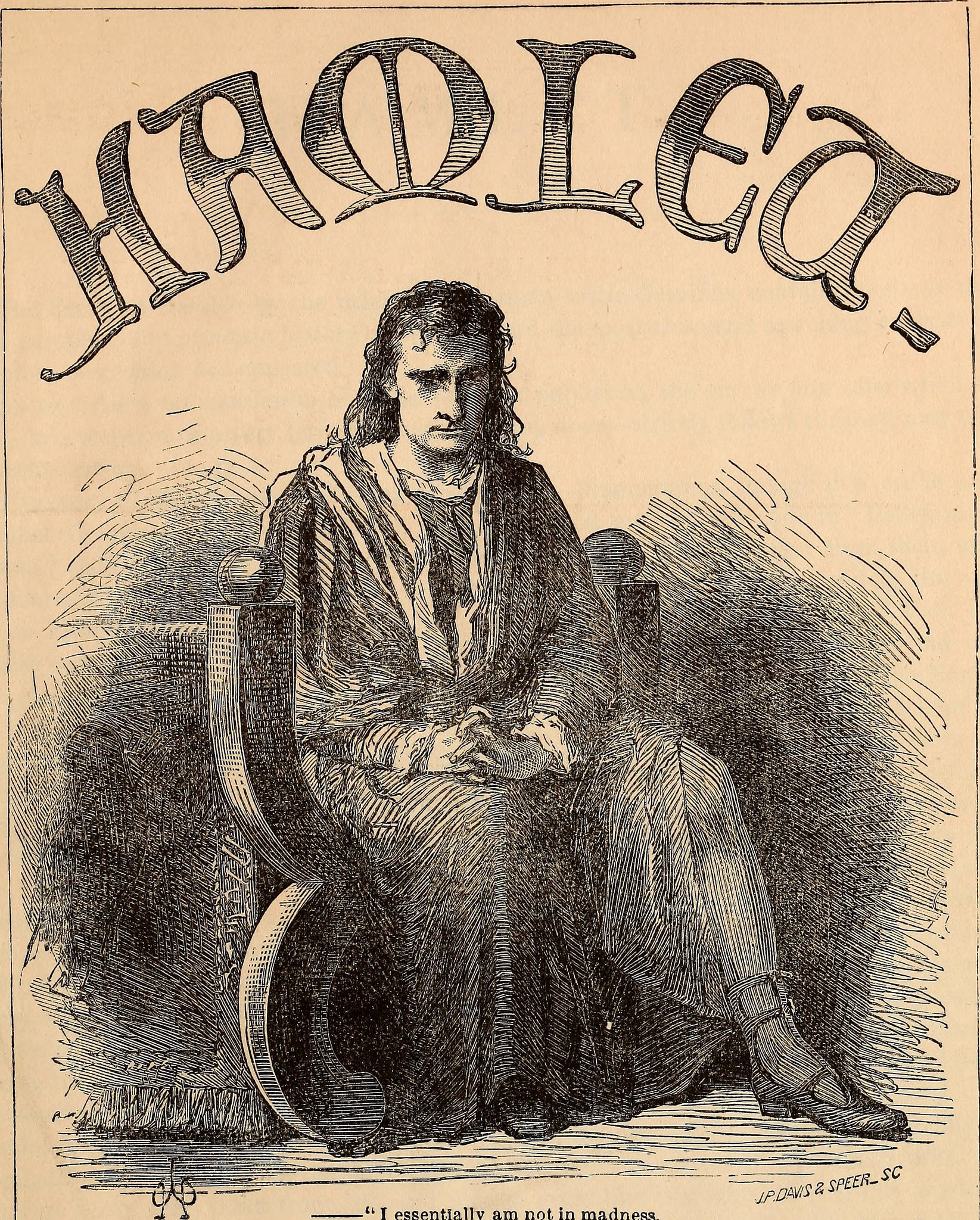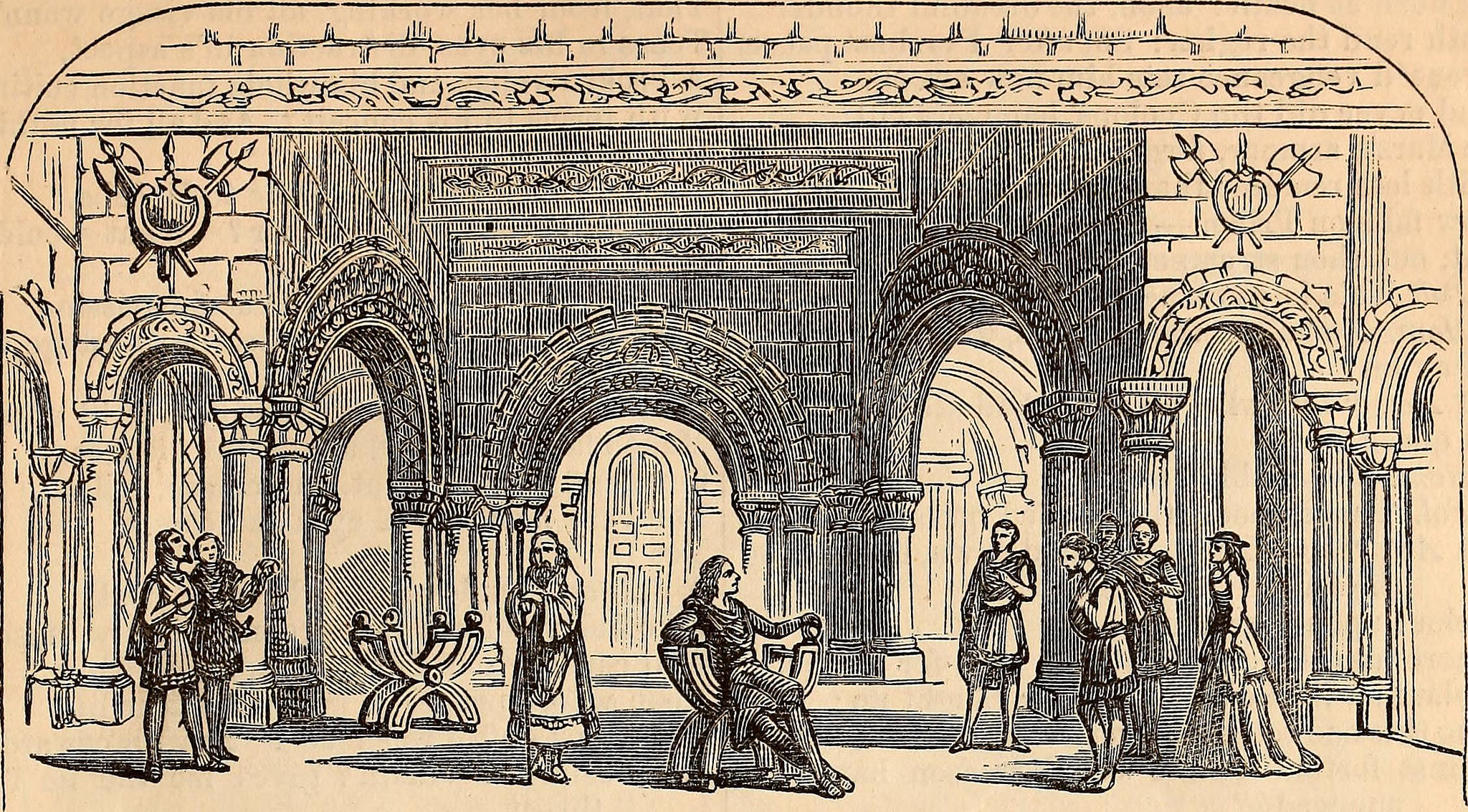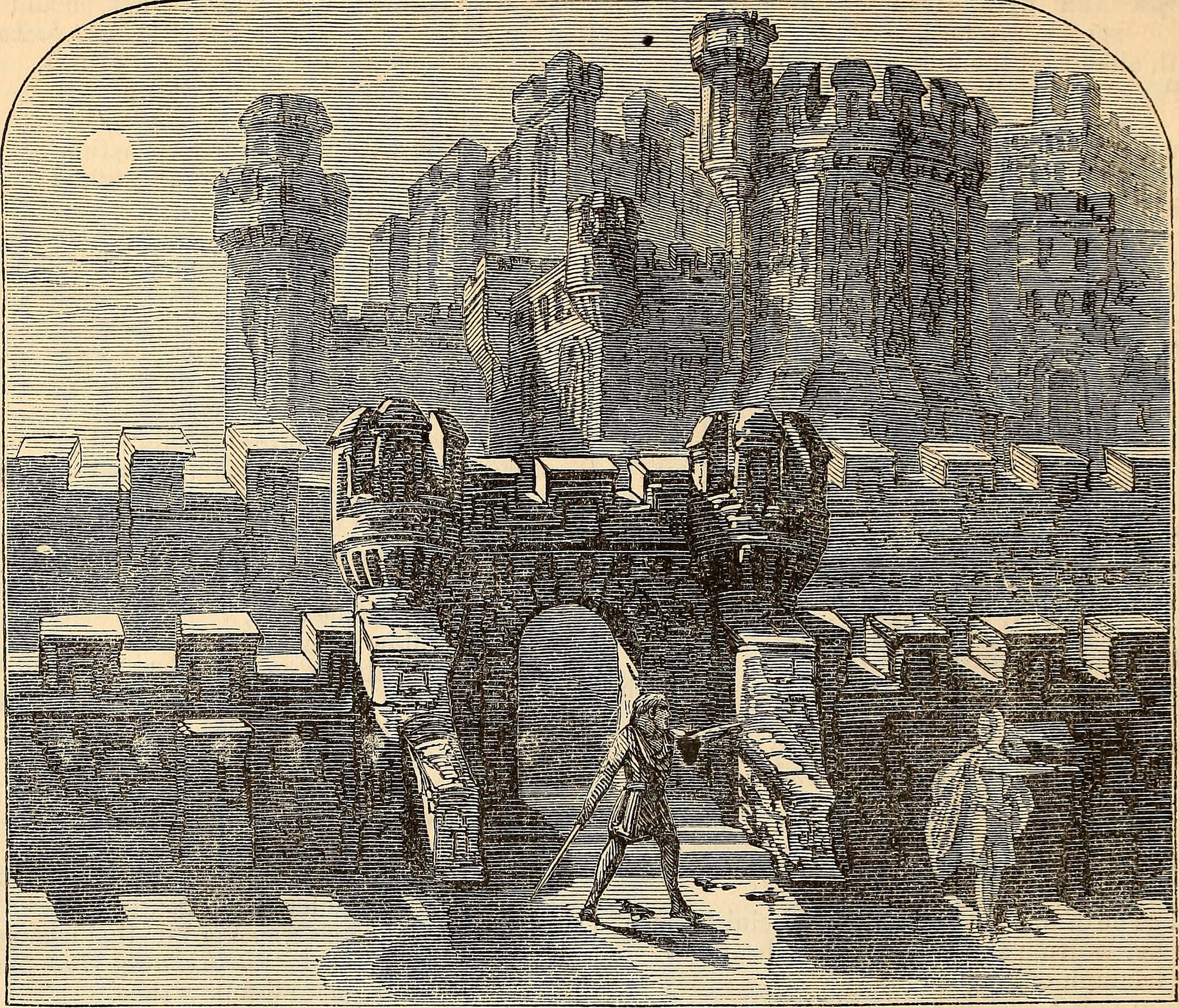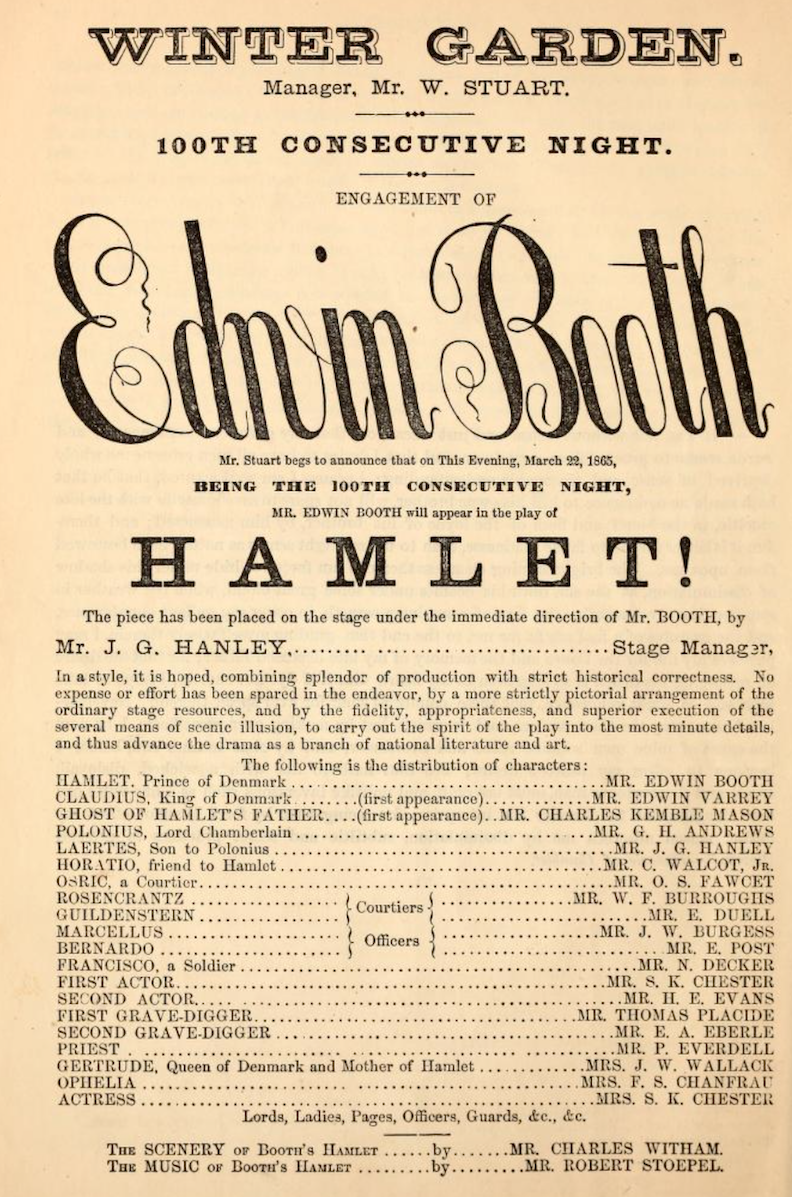 In the library of the Players Club, picture dated 1895
Further interiors of the Players Club, c. 1895, courtesy the Museum of the City of New York: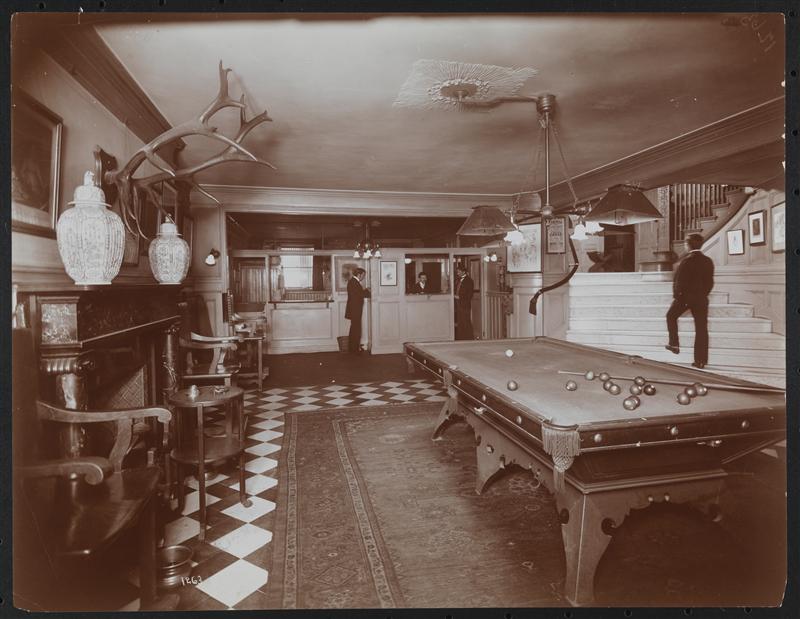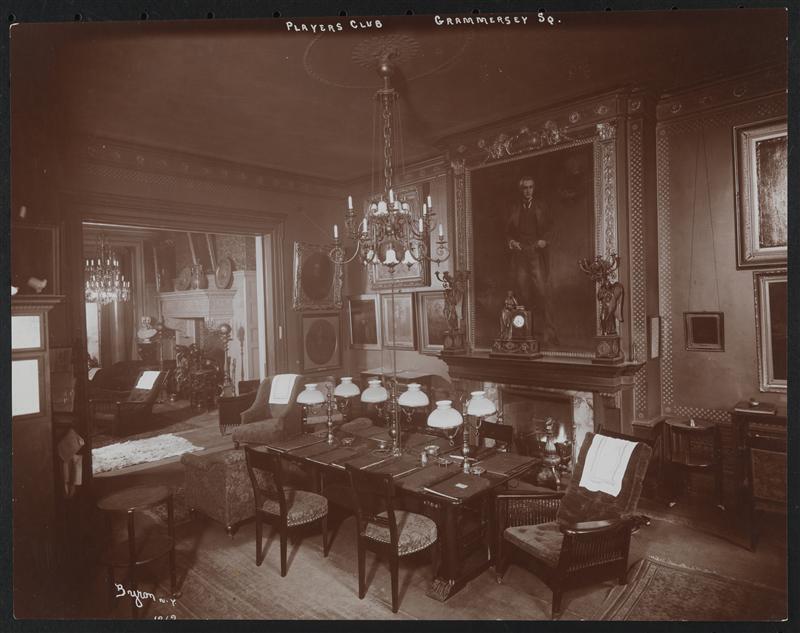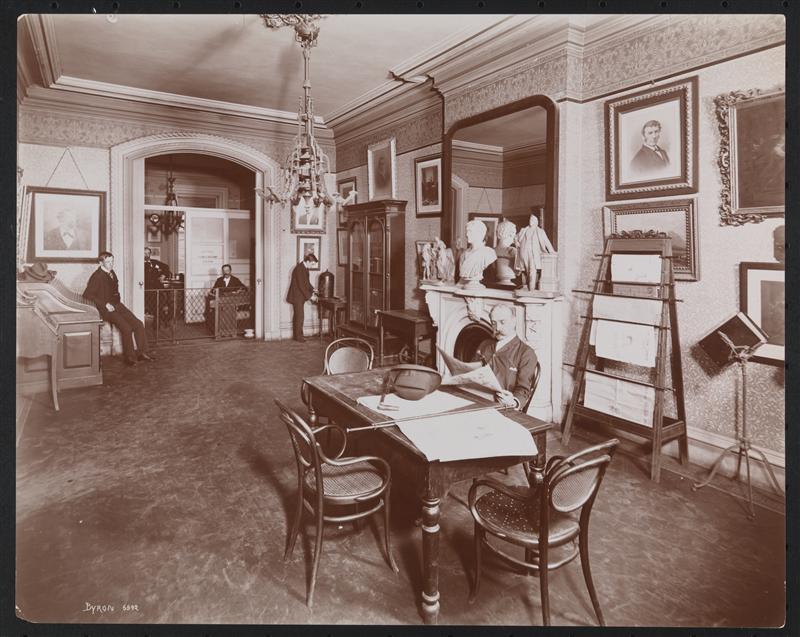 And some from 1935 of the barroom and billiard room downstairs (also courtesy MCNY):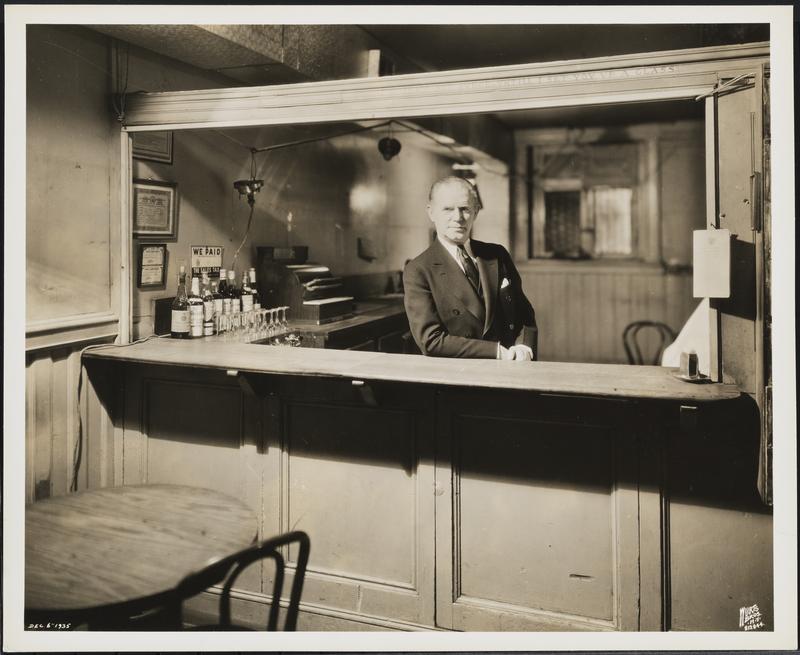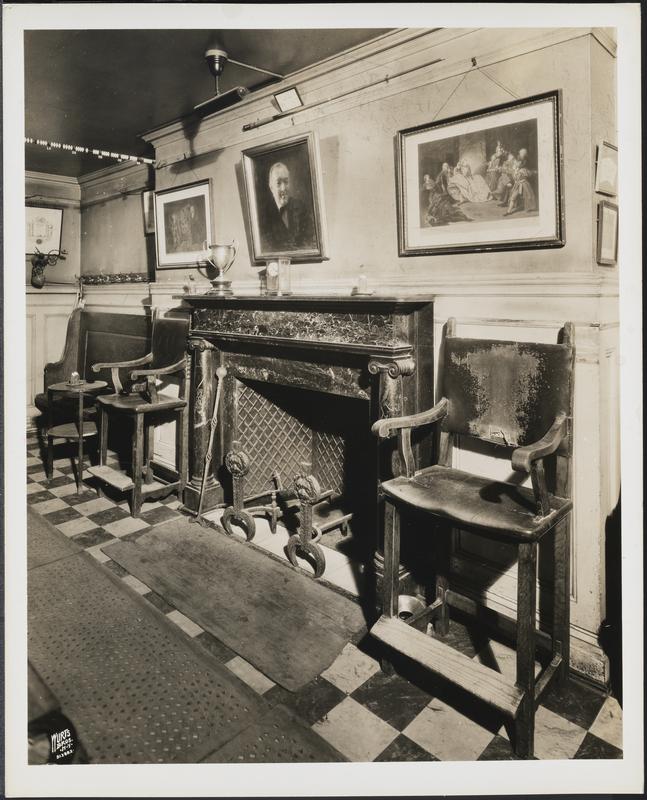 The exterior of the club (image dated 1895) with its distinctive balcony where members would enjoy an evening gazing out of the park, drinking a brandy or a flute of champagne.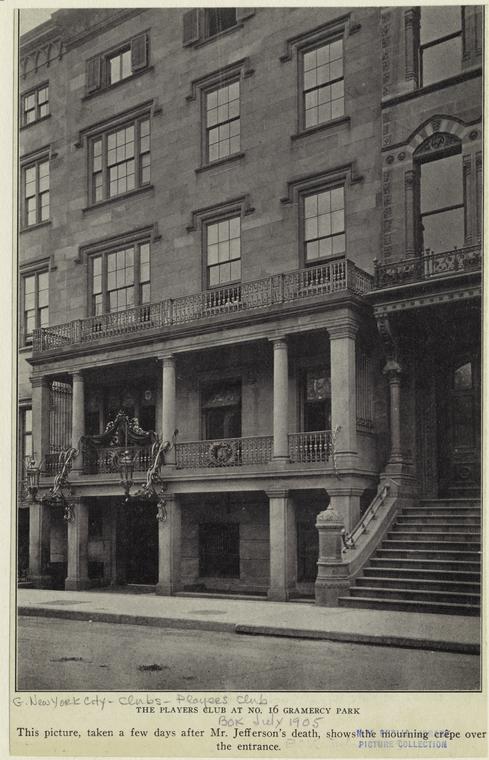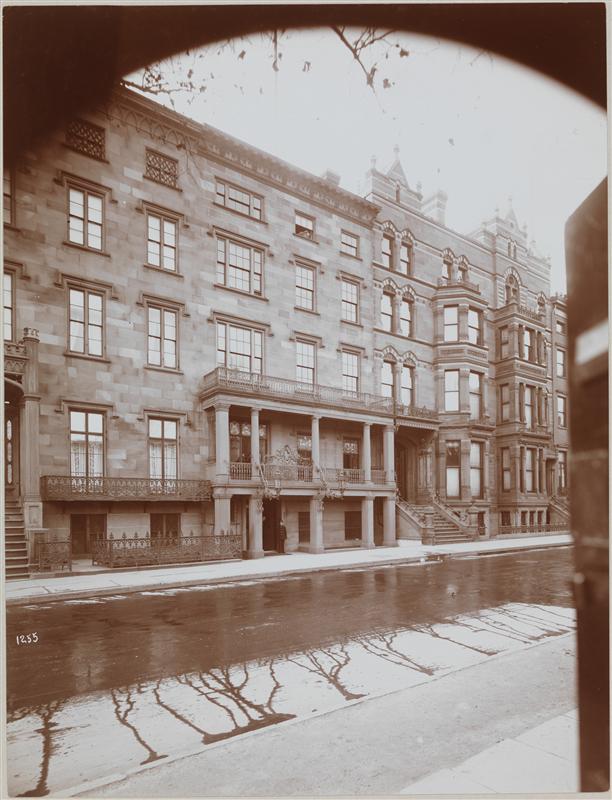 Edwin Booth Grossman, Booth's grandson, who became a painter.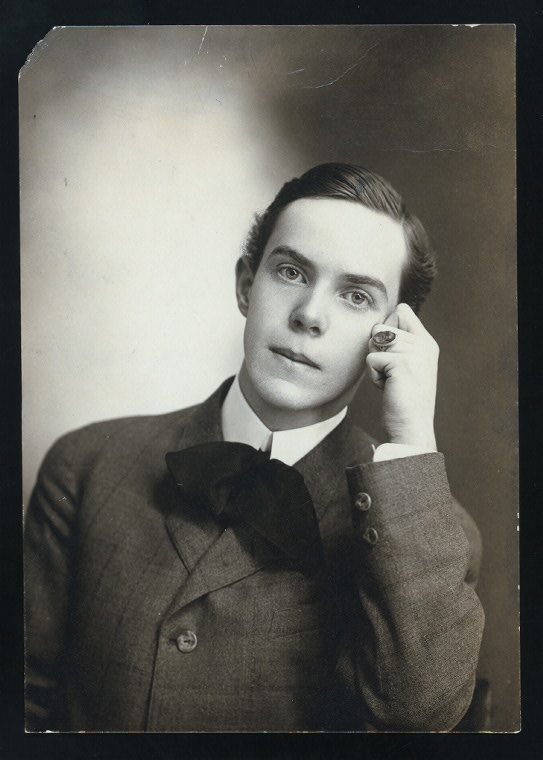 Some pictures of our visit to the Players Club from last week —
Portraits of members, past and future. Two very recent members are featured here — Martha Plimpton and Jimmy Fallon!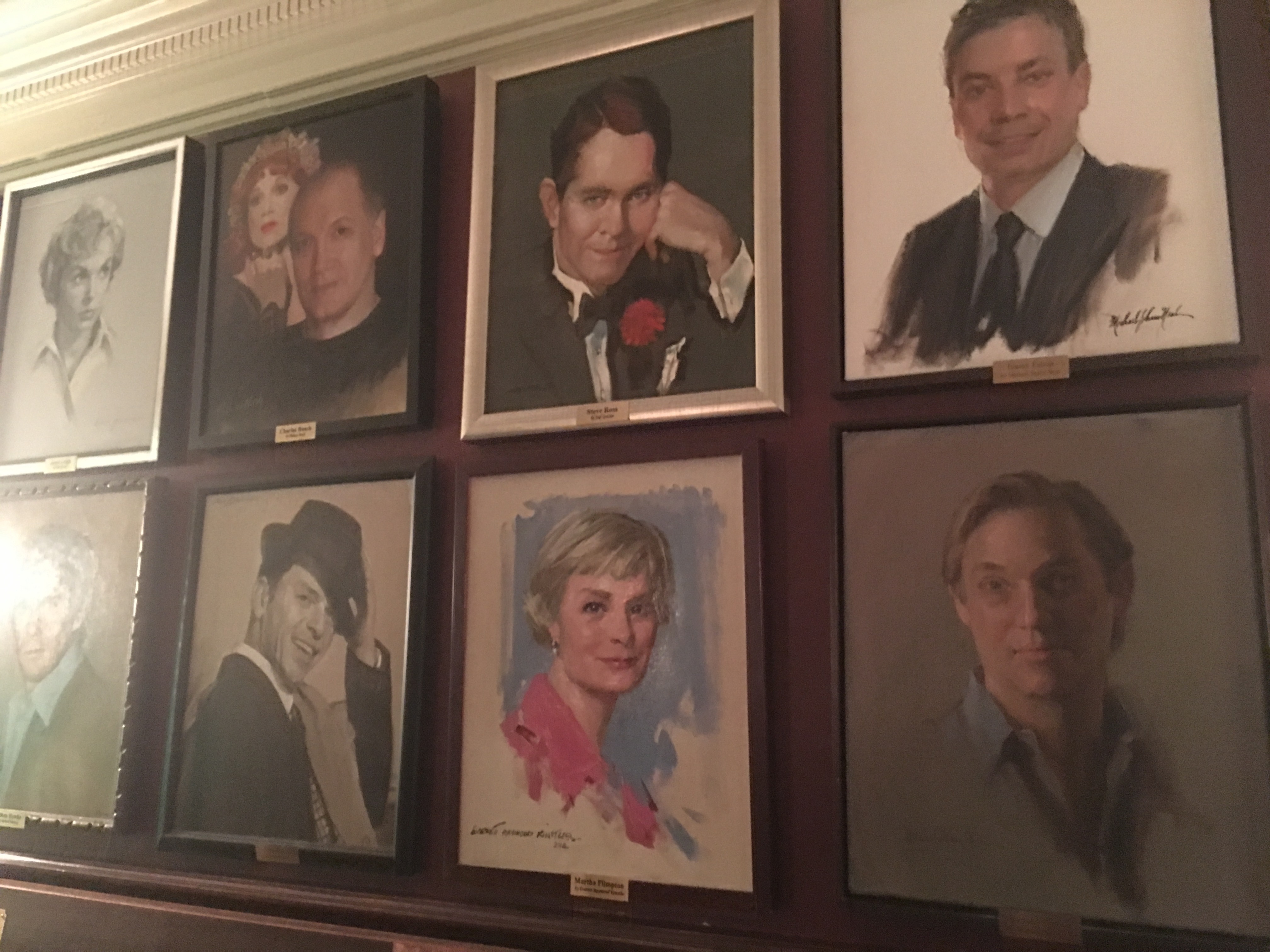 A framed bulletin from Booth's Theatre on 23rd Street: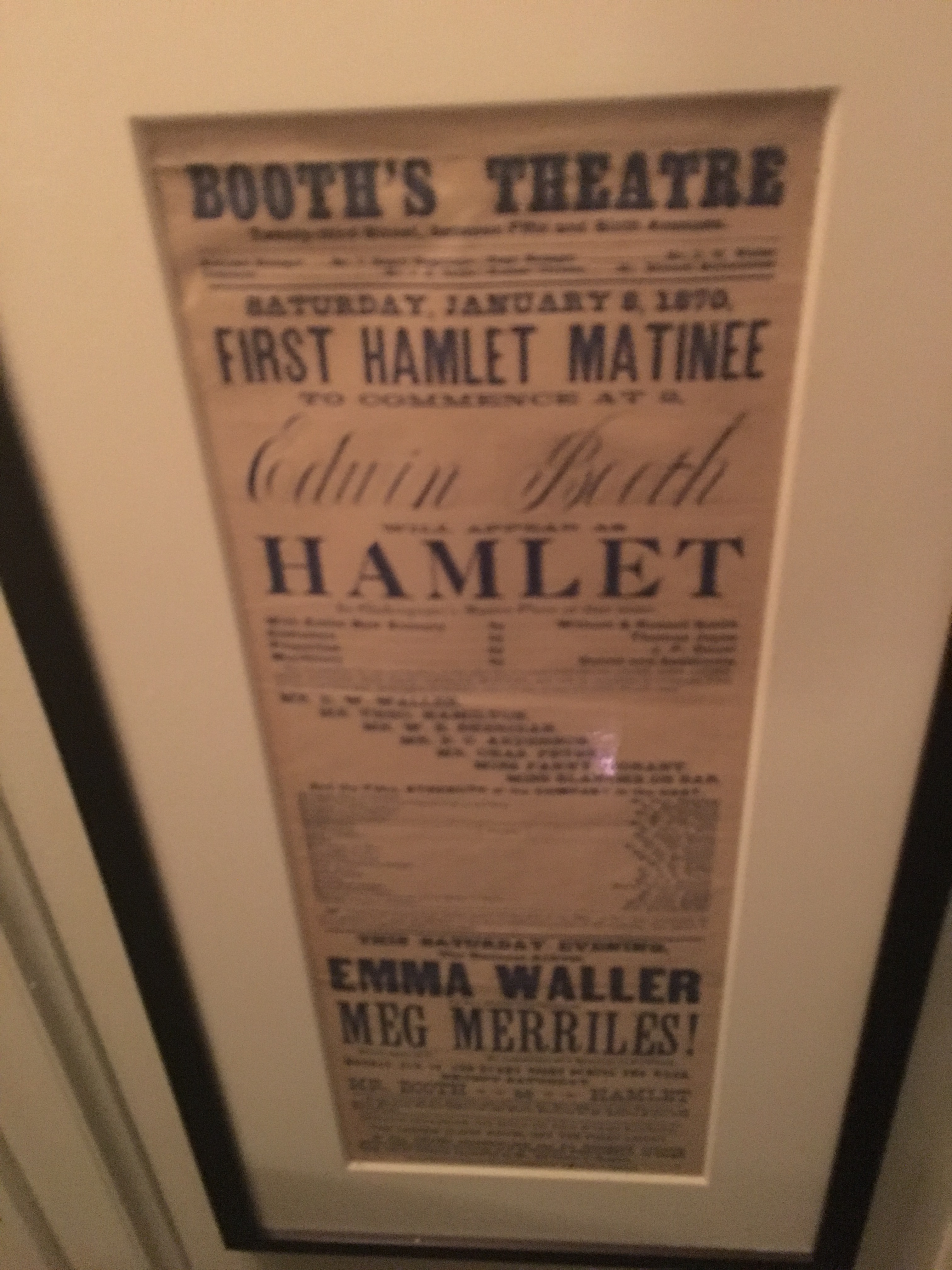 Up the winding staircase to Booth's bedroom….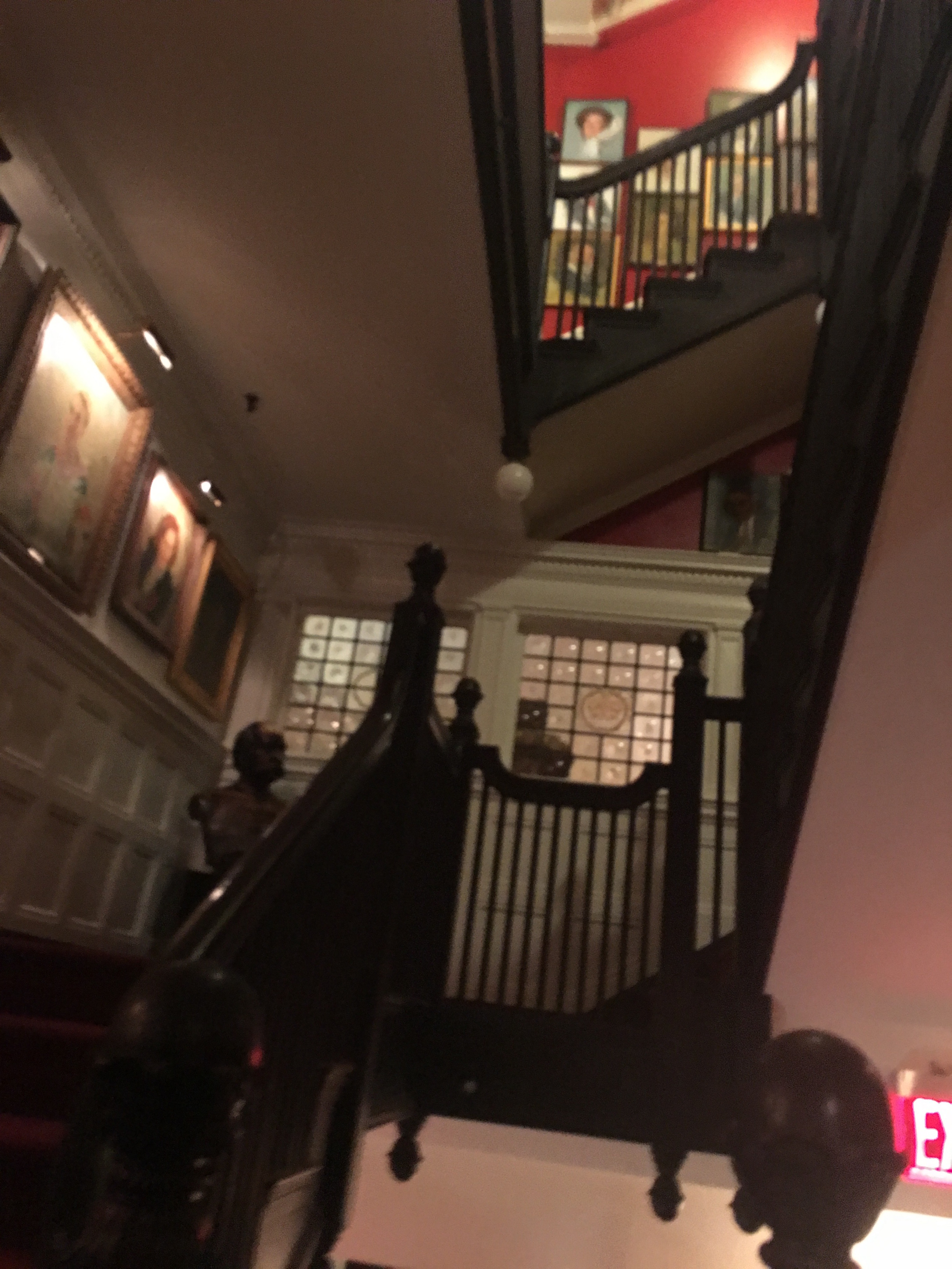 Angela Lansbury awaits us on the landing!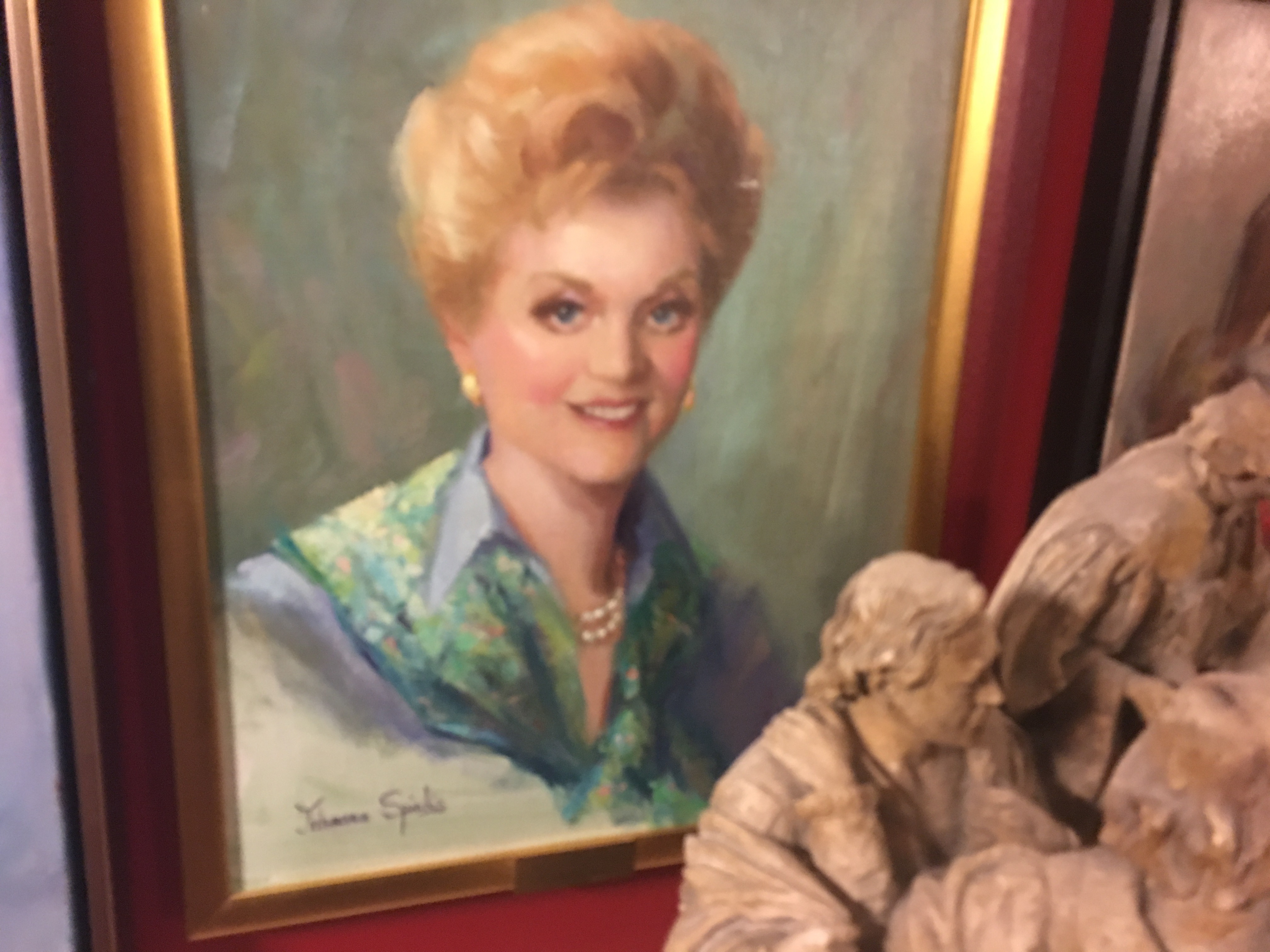 Theatrical props adorn every shelf of the club.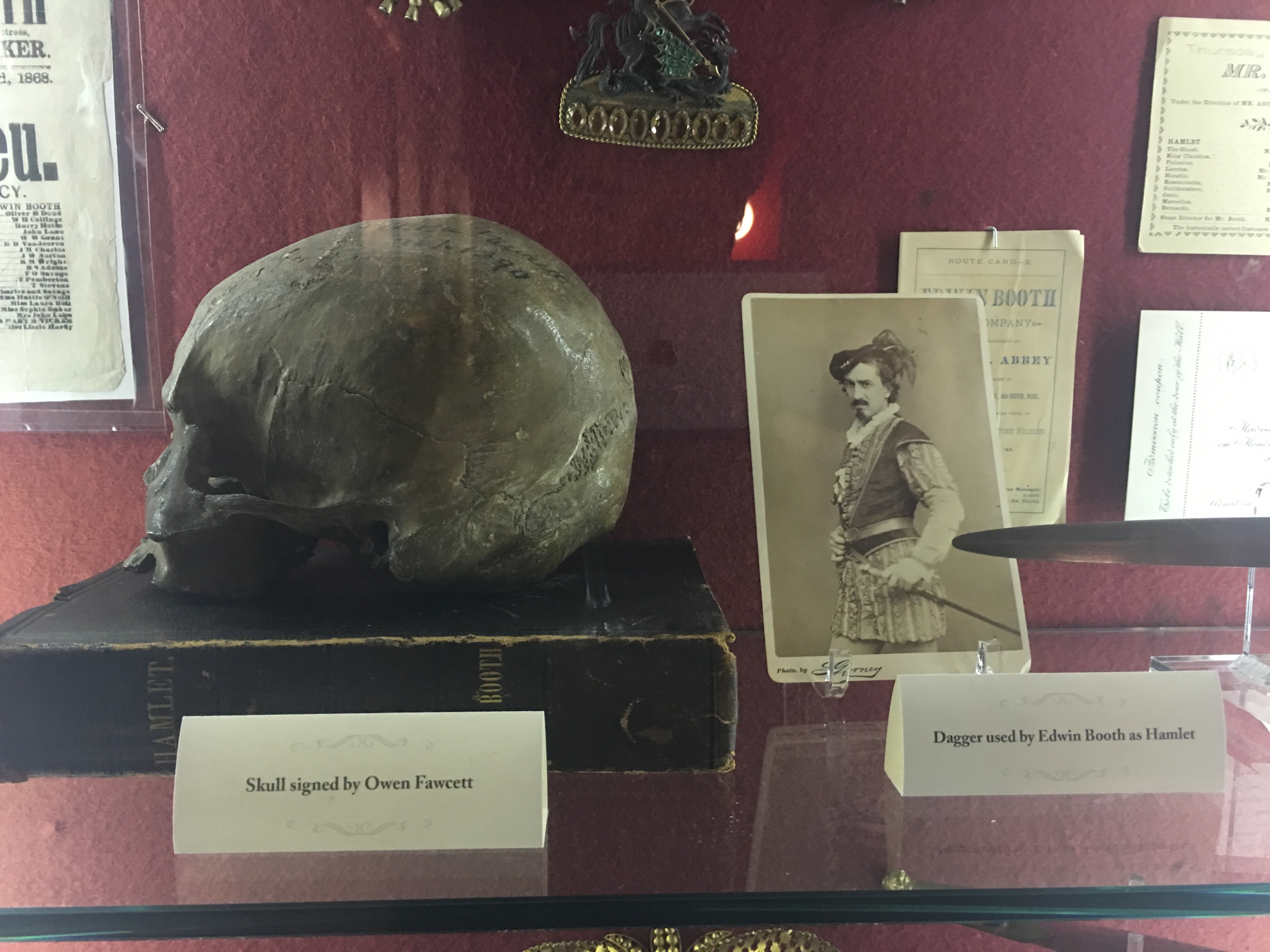 Humphrey Bogart hangs in the hallway. Lauren Bacall, by the way, also has a portrait hanging near the billiard table.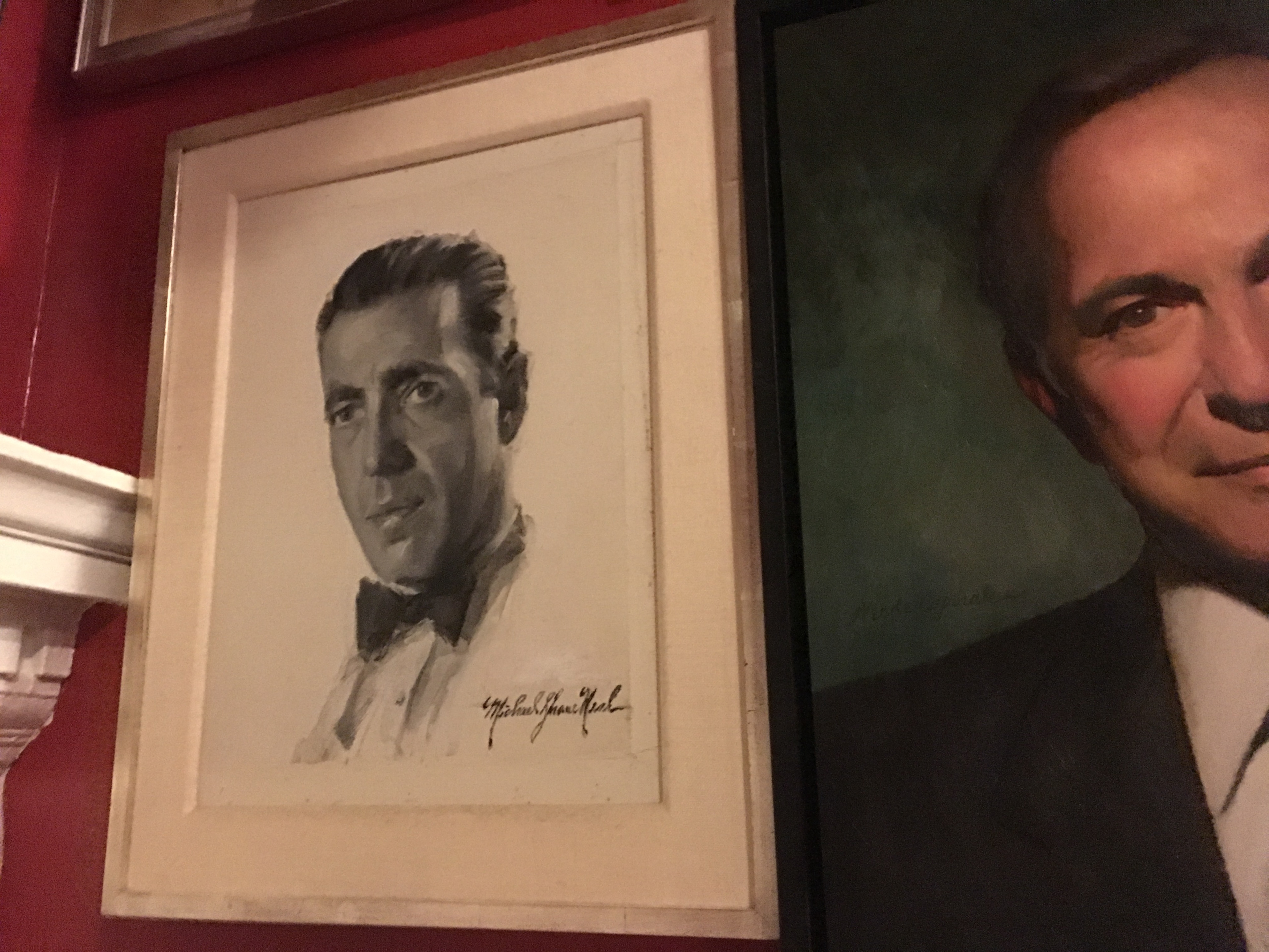 Inside the dark theatrical library, one of the greatest collections of theater history volumes in the world.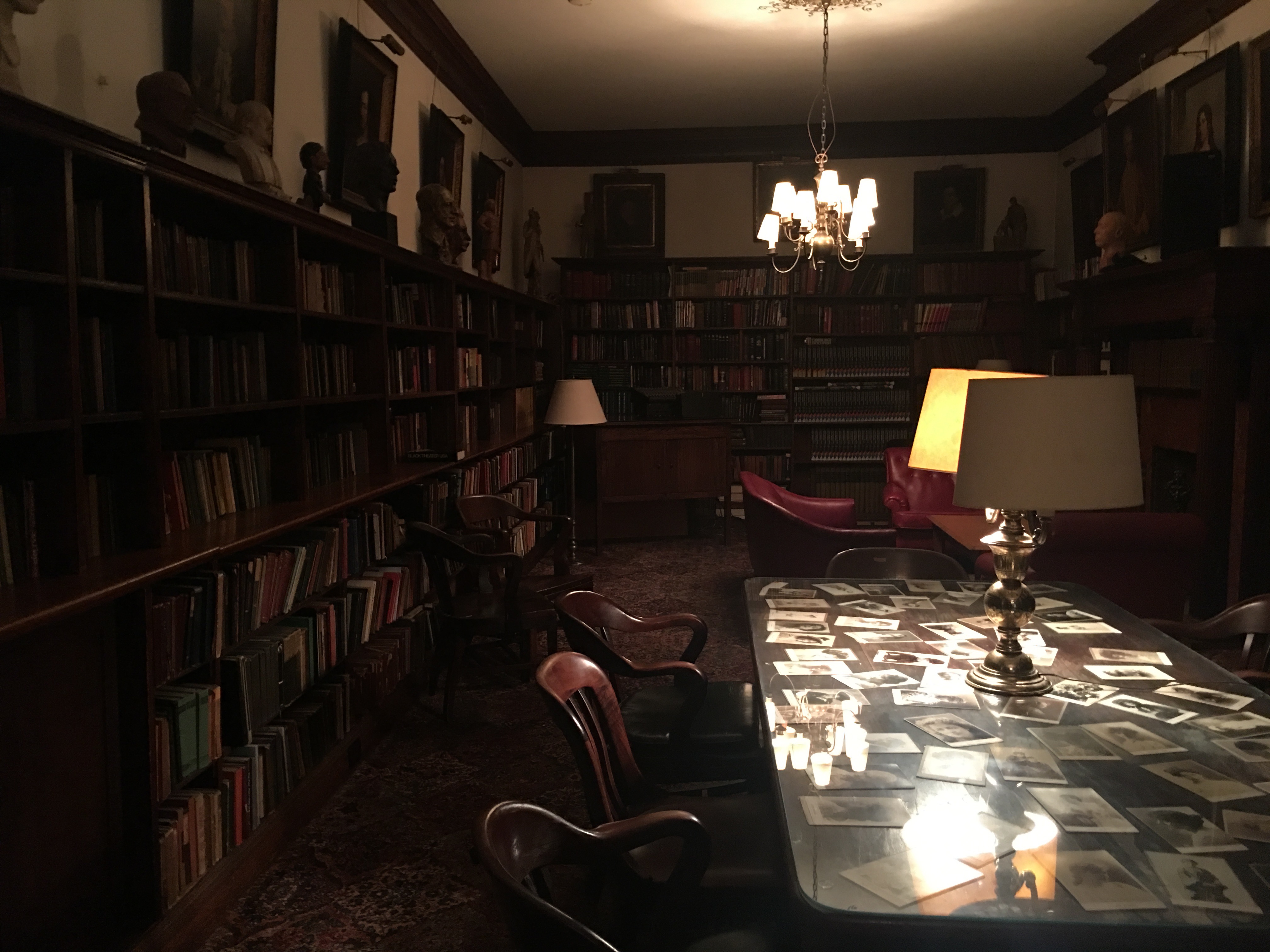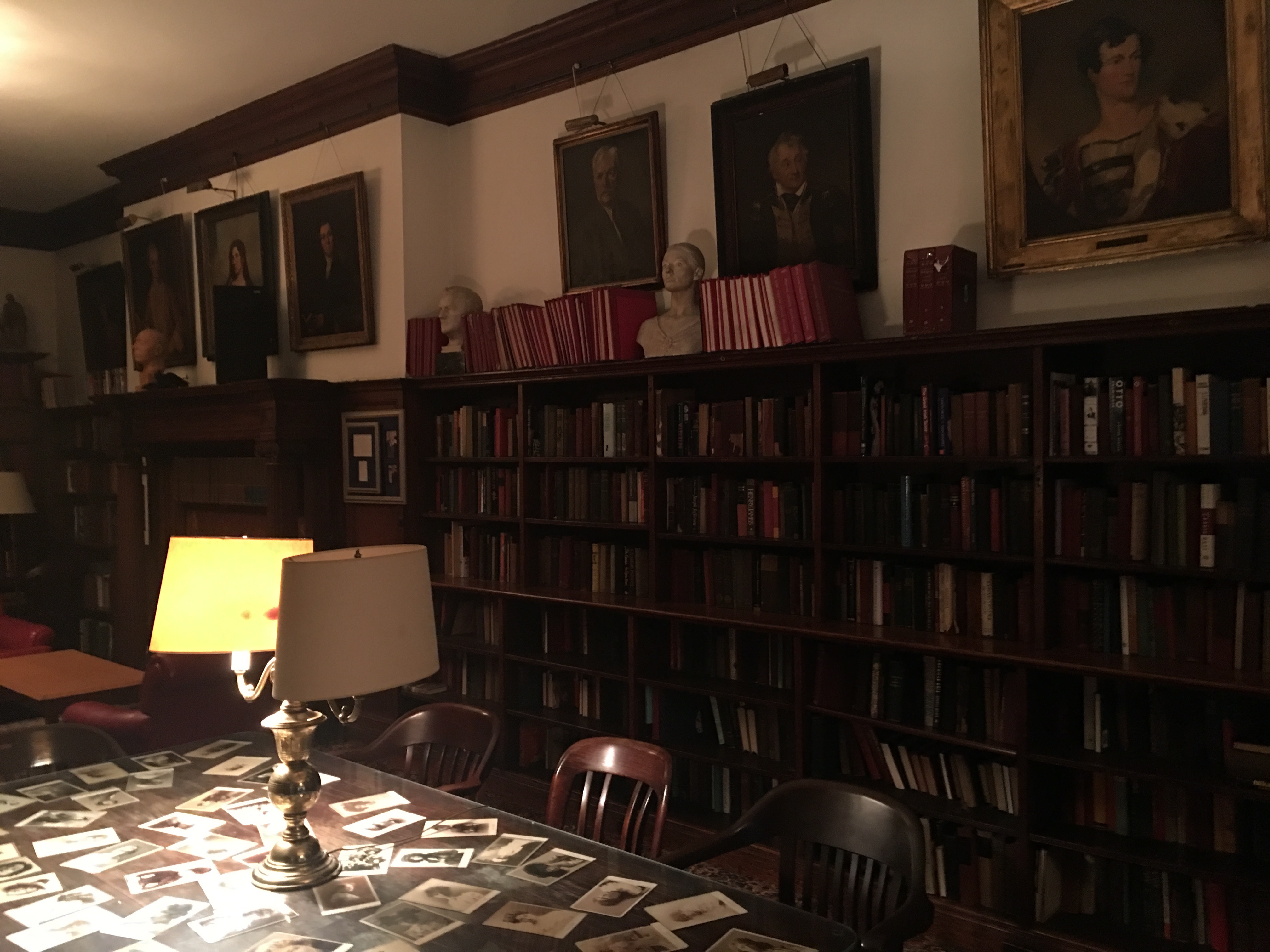 Finally, inside Booth's living quarters! On the table sits a mold of Edwin's hand holding that of his daughter Edwina.
The bed where Edwin Booth died, and a smaller bed where his daughter kept next to him in his final moments.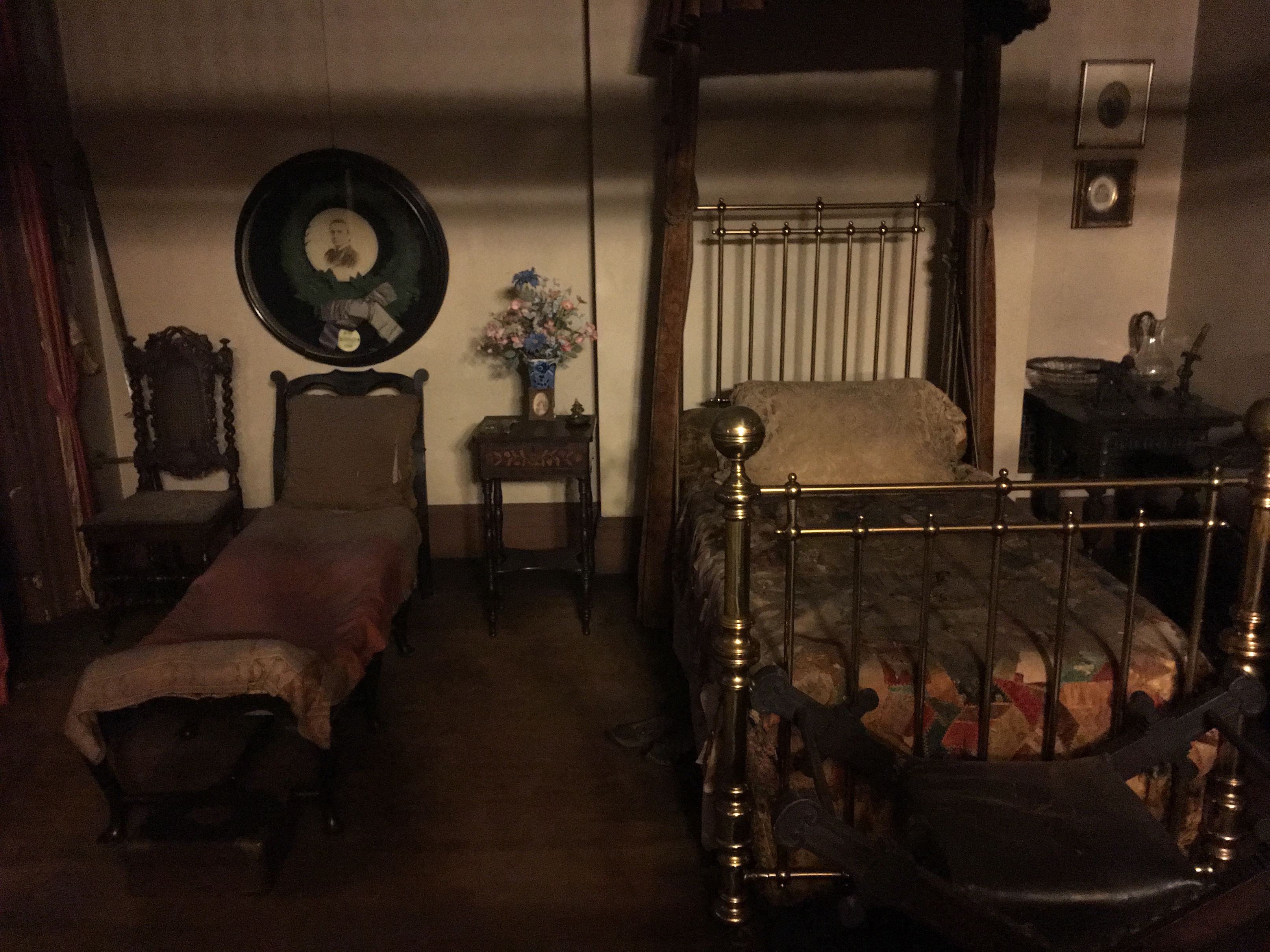 For more information on tours of the Players Club, visit Top Dog Tours NYC. And visit the Players website for more information about membership and its history