The Astor Market once sat on the corner of 95th Street and Broadway, a 'model' market built in 1915, devised by Vincent Astor, son of John Jacob Astor IV (and whose wife Brooke Astor may be better known to you) to combat some of the high food prices brought on by World War I.
Astor was on Mayor John Purroy Mitchel's market commission to solve this very problem. (Read more about New York's wartime market woes here.)
Markets were being heavily re-conceived in New York in the 1910s. Astor would have a guiding hand in the new project. The space was to be both practical and ornate, designed by Tracy & Swartwout, better known by this time for the Yale Club.
According to the New York Times, "under the cornice ran a 290-foot-long frieze by William Mackay depicting a market procession, with farmers and dealers carrying meat, fish, poultry, fruit and vegetables in everything from medieval carts to motor trucks. "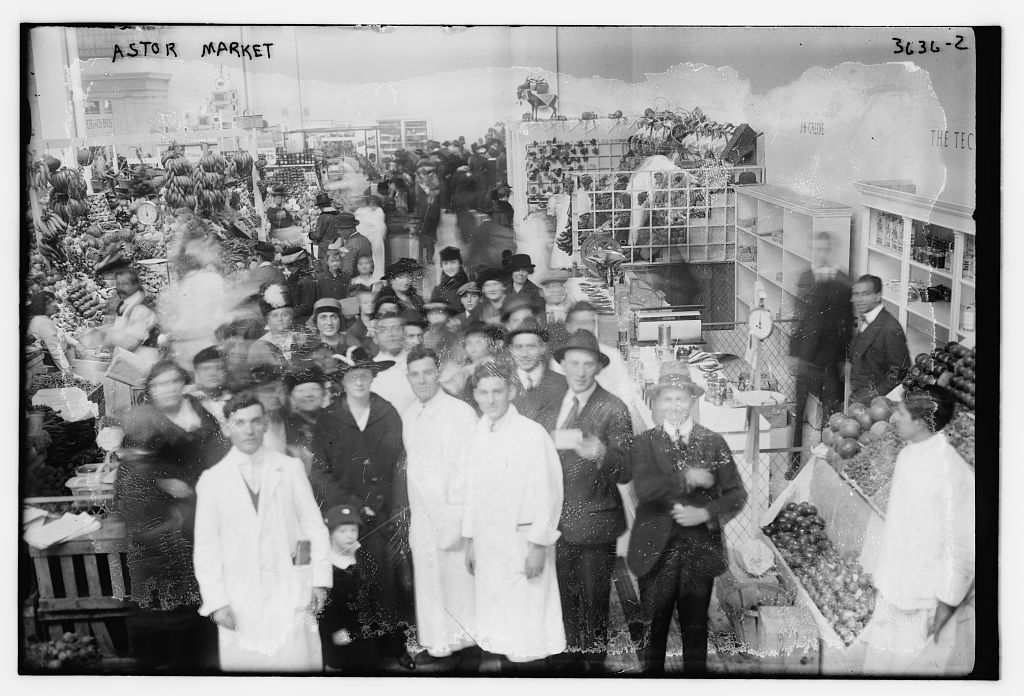 It was renown for its ultra-clean interior with nary an insect or vermin to disrupt shopping. "Mr. Tracy, the architect, boasts that a fly would starve in this market." [source]
The city had great hopes that the Astor Market would set the standard for others in the city. "This is the last word in market building," said the city's commissioner of markets.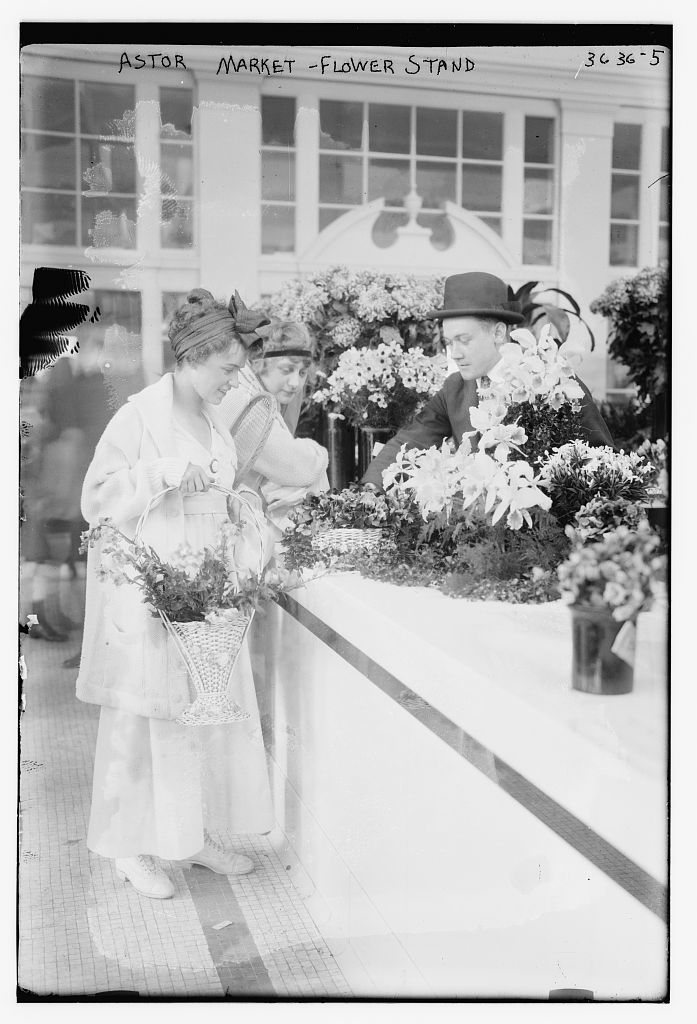 Here's a standard Christmas menu that one could purchase at the market, printed in the 1915 New York Tribune. Coffee for eight cents!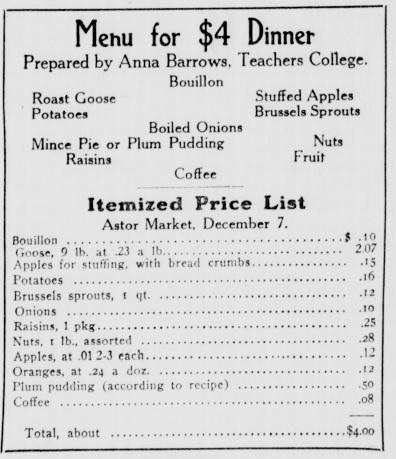 The Astor Market is sometimes called the first supermarket. But it was a bit too experimental for its day and the market closed in 1917.
Simply put — people still preferred small and local vs. wide selection at a distance.
"Most people, on account of service and convenience, prefer to buy at the neighborhood corner grocery, with the result that in this country there is one grocery store for every 400 people." [source]
Grocery stores of massive size would become quite popular of course — sometimes driving those neighborhood corner groceries out of business — once they offered lower prices and most people could get to them in automobiles.
Indeed the shopping revolution had already begun in the South with the opening (in 1916) of the first Piggly Wiggly, considered the first self-service grocery store.
As for the old Astor Market, it was turned into a glamorous restaurant and ice rink — Crystal Carnival Ice Rink and Sunken Galleries Restaurant — owned by Thomas Healy (who developed Pomander Walk nearby).
Today Symphony Space now sits on the spot of the former market.
Here are a few more pictures of this long-forgotten, well-meaning place: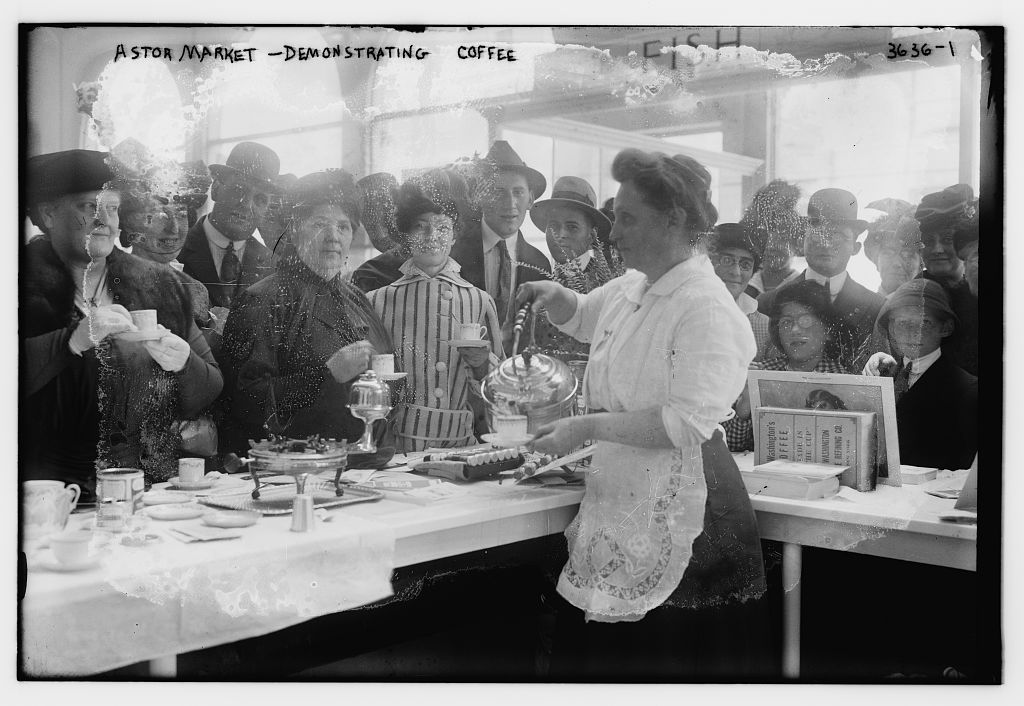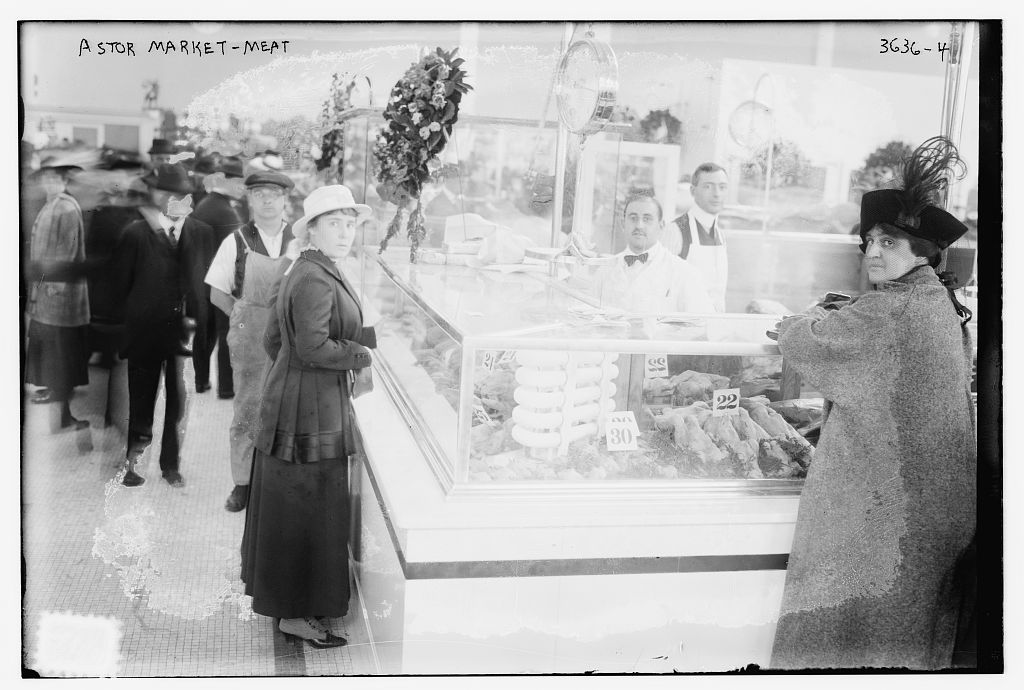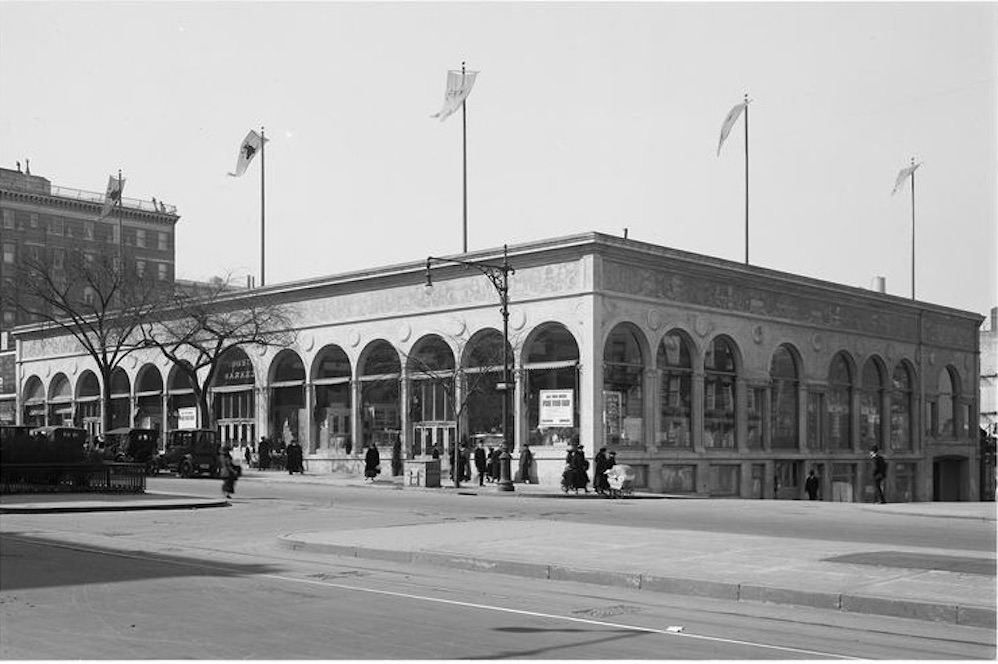 Below: As the Symphony Theater. You can clearly see the arches of the original market.