PODCAST: Dr. David Hosack was no ordinary doctor in early 19th-century New York.

His patients included some of the city's most notable citizens, including Alexander Hamilton and Aaron Burr, both of whom he counted as close friends — and both of whom decided to bring him along to their fateful duel.
But it was Dr. Hosack's love and appreciation for the field of botany that would eventually make him famous in his time. In 1801 he opened his Elgin Botanic Garden on 20 acres of land located three miles north of the city on Manhattan Island.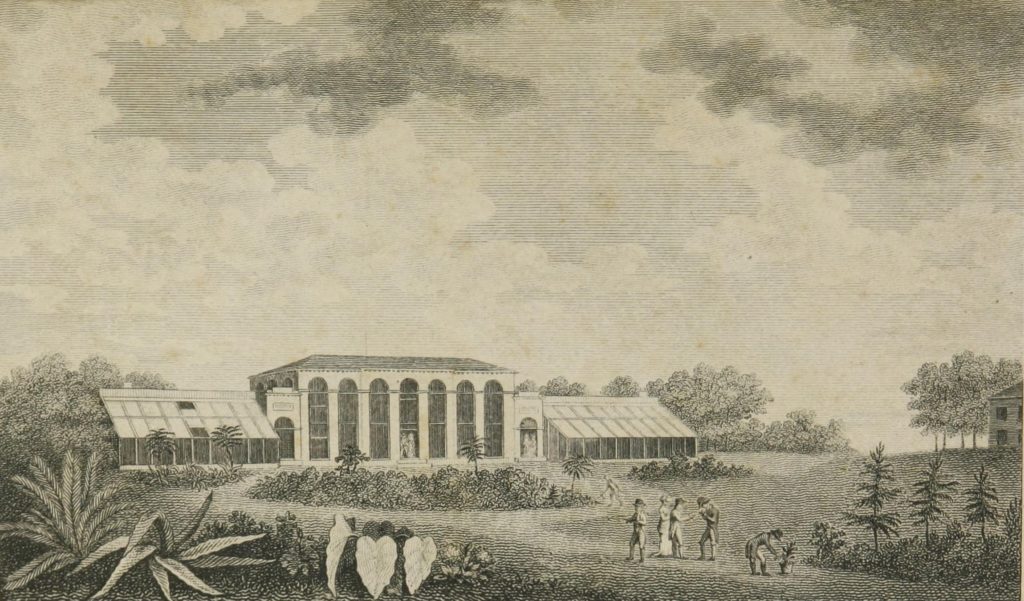 In this first public botanical garden in the country, Hosack would spend a decade planting one of the most extraordinary collections of medicinal plants, along with native and exotic plants that could further the young nation's agriculture and manufacturing industries.
And yet, he also spent a decade looking for funding for this important project, and for validation that this kind of work was even important.
In this episode we discuss Hosack's life and surprising legacy withVictoria Johnson, author of the 2018 book, American Eden, David Hosack, Botany, and Medicine in the Garden of the Early Republic, a New York Times Notable Book of 2018, a finalist for the 2018 National Book Award in Nonfiction, and a finalist for the 2019 Pulitzer Prize in History.
LISTEN NOW — DR. HOSACK'S ENCHANTED GARDEN
The esteemed Dr. David Hosack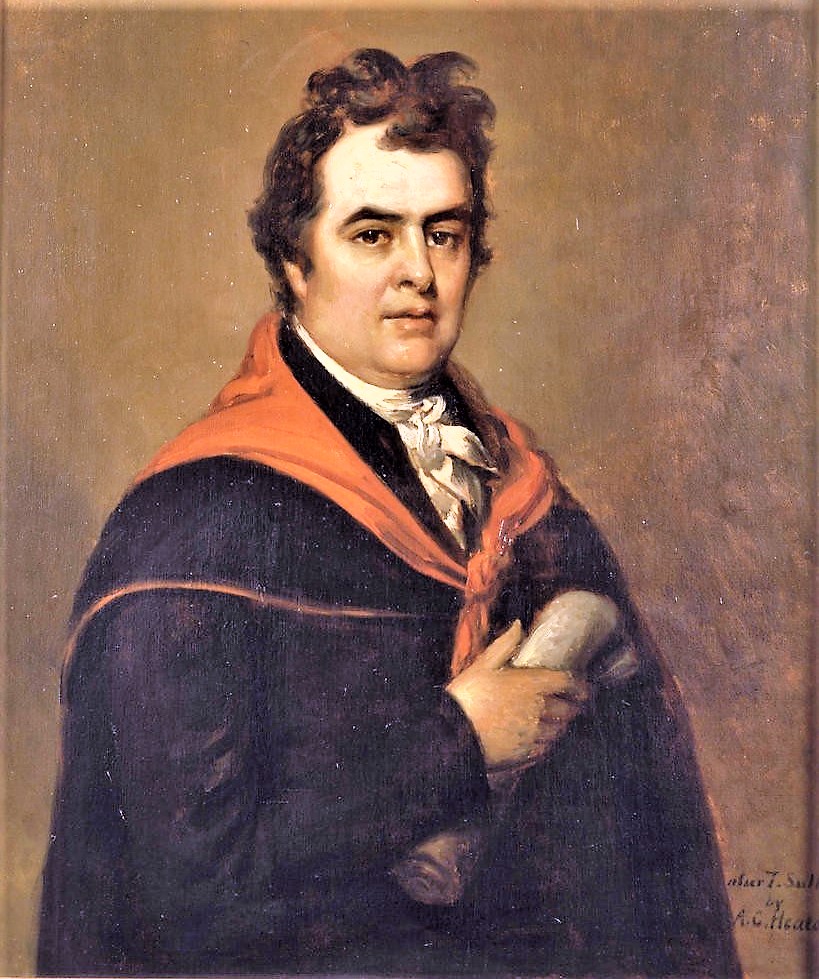 Elgin Botanic Garden, painted in 1910, artist unknown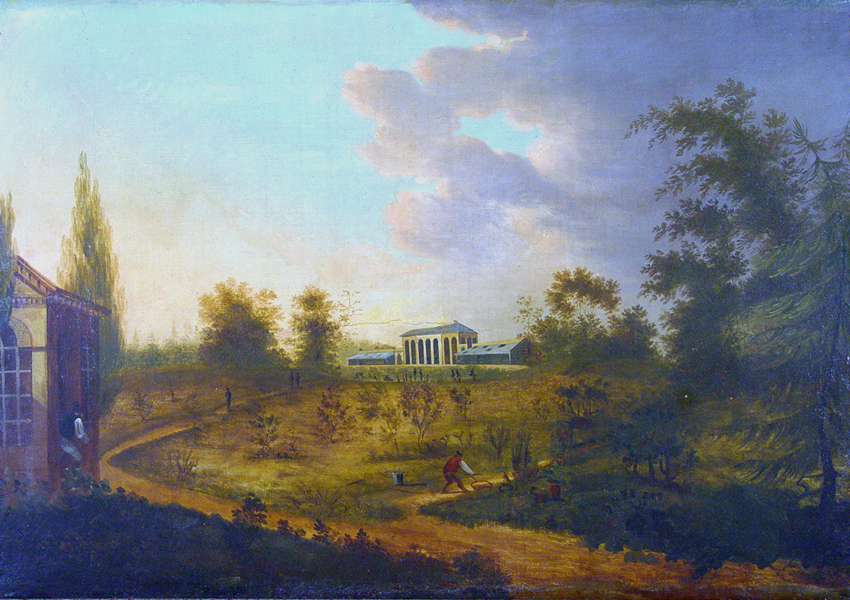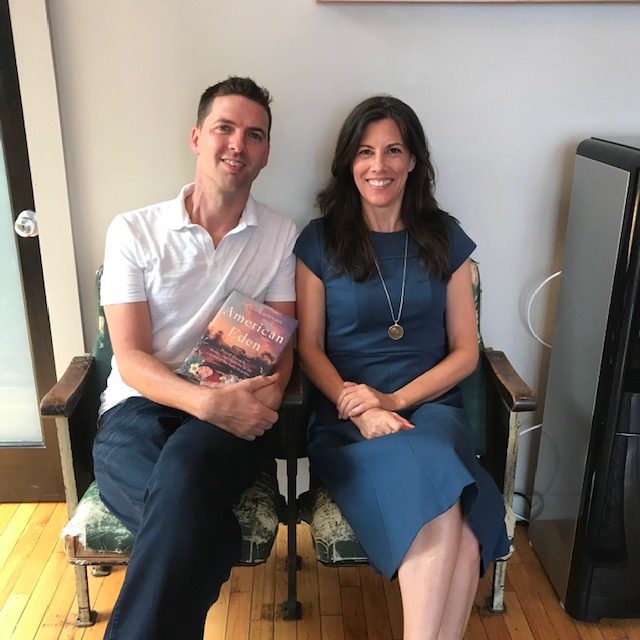 PLACES TO VISIT
Rockefeller Center — See if you can find the plaque in honor of David Hosack and the Elgin Botanic Garden. It's located along the way in the Channel Gardens.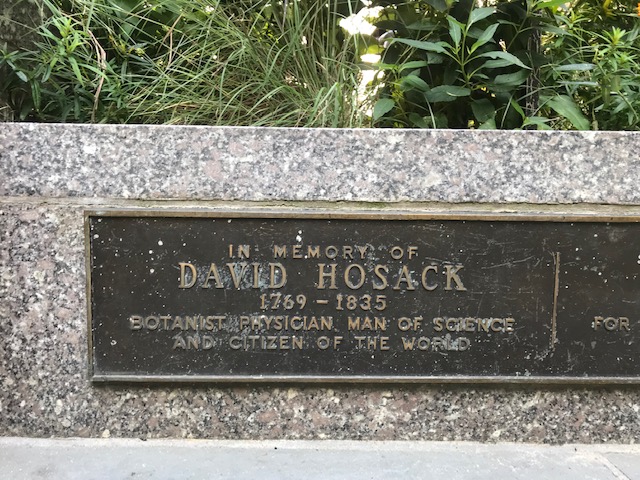 FURTHER LISTENING:
Listen to these shows in our back catalog for more information on subjects mentioned in this show —
DUEL! Aaron Burr vs Alexander Hamilton presents a pivotal moment in American history and one that would forever change Hosack.
Our DeWitt Clinton and the Erie Canal show from many years ago gives further insight into the man much admired by Hosack, so much so that he wrote the man's memoir
What was medical care like in the early 19th century? Look no further than our show on one of the most prominent medical institutions of the day — Bellevue Hospital:
FURTHER READING FROM THE WEBSITE:
Our book review of Victoria Johnson's book American Eden
Aaron Burr's Cousin Built the First Bridge Over the Hudson River
100 Years Ago: The Brooklyn Botanic Gardens Opens
The Cow and the Country Boy: The Story of the First Vaccine
The Plant Doctor: The Extraordinary Life of George Washington Carver
_______________________________________________________
The Bowery Boys: New York City History podcast is brought to you …. by you!
We are now producing a new Bowery Boys podcast every other week. We're also looking to improve and expand the show in other ways — publishing, social media, live events and other forms of media. But we can only do this with your help!
We are now a member of Patreon, a patronage platform where you can support your favorite content creators.
Please visit our page on Patreon and watch a short video of us recording the show and talking about our expansion plans. If you'd like to help out, there are six different pledge levels. Check them out and consider being a sponsor.
And join us for the next episode of the Bowery Boys Movie Club, an exclusive podcast provided to our supporters on Patreon.
We greatly appreciate our listeners and readers and thank you for joining us on this journey so far.
______________________________________________________