Horror movies normally go for nameless suburbs, dark woods or remote Victorian-style haunted houses for their scary settings, so it's a wonderful treat when New York City and its recognizable landmarks get to host a few cinematic monsters.
Ever since King Kong traipsed up the Empire State Building, filmmakers have used the city's architecture as a way to heighten thrills and even comment on the real-life horrors of urban living. This week the Scream franchise brings its mix of murder mystery and slasher to New York City in Scream VI starring Melissa Barrera and Jenna Ortega.
The latest film finds Ghostface walking the same streets once terrorized by Friday the 13th's Jason, the creatures known as C.H.U.D. and a myriad of lesser known maniacs and monsters.
Want to make your own New York City horror film festival? Here are ten of my personal favorite movies set in the big city, from campy treats to genuine frights. Do you have any urban horror favorites? Leave them in the comments.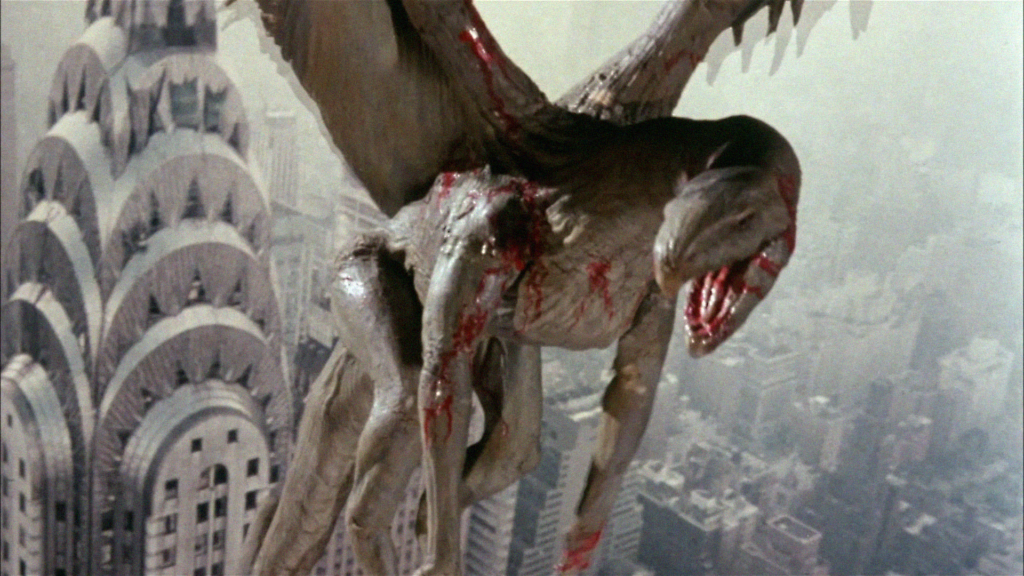 10 Q: The Winged Serpent (1982)
Before Q was a conspiracy theory, it was an ancient beast terrorizing the New York skyline. Chrysler Building architect William Van Alen would be horrified to learn that the graceful tapering top hat of his most famous building becomes home of a loathsome flying dragon and a gigantic nest of eggs.
This movie is one of my all-time favorite camp horror classics, Jaws if the shark were actually just a long, mean pigeon. (Way back in 2007 I wrote about my love of this movie on this website.)
---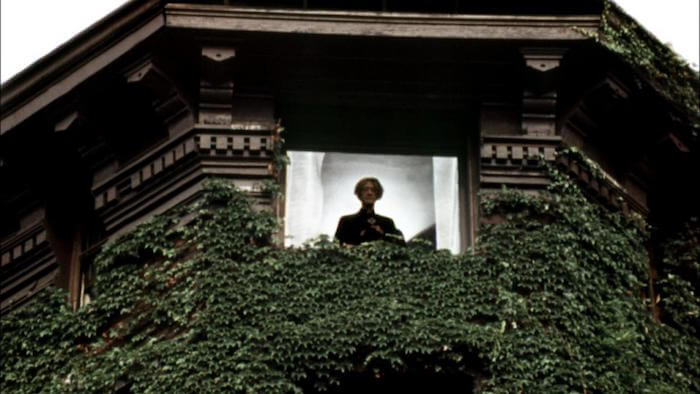 9 The Sentinel (1977)
Horror on the Brooklyn Promenade! A fashion model moves into a historic Brooklyn brownstone only to be tormented by the most peculiar set of neighbors to ever vex the borough. Sure it's built upon the gateway to Hell, but given the state of real estate today, it might be worth the risk. (We talked a bit about this film in our Ghost Stories of Brooklyn podcast.)
---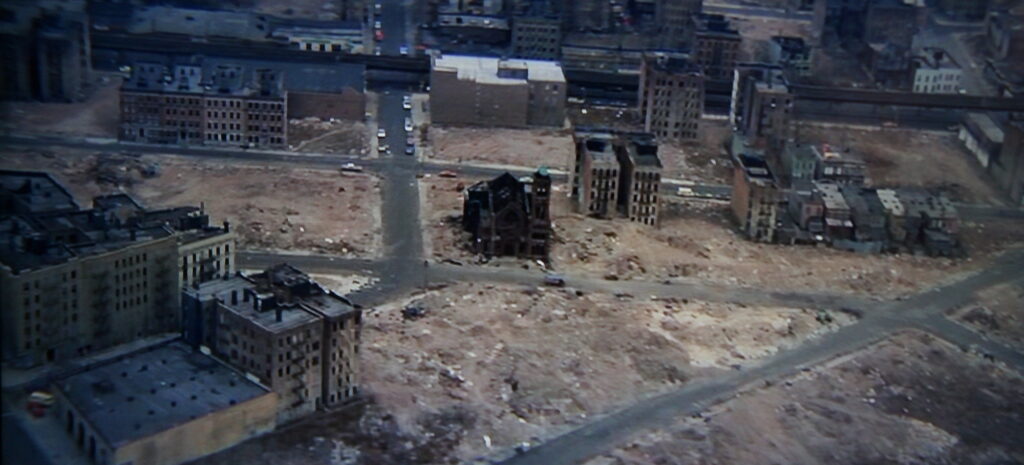 8 Wolfen (1981)
A murder mystery in early 80s New York City that uses both recognizable landmarks like the Brooklyn Bridge and the rubble of the Lower East Side to great chilling effect.

Something very wolf-like is killing people in gruesome ways, from Battery Park to the Central Park Zoo. There are literally wolves on Wall Street! There are also some definite cringe-worthy moments (using Native American mythology in the most trivial way) but seeing New York as an apocalyptic landscape is eye-opening. Bonus points for the bloody nod to New Amsterdam.
---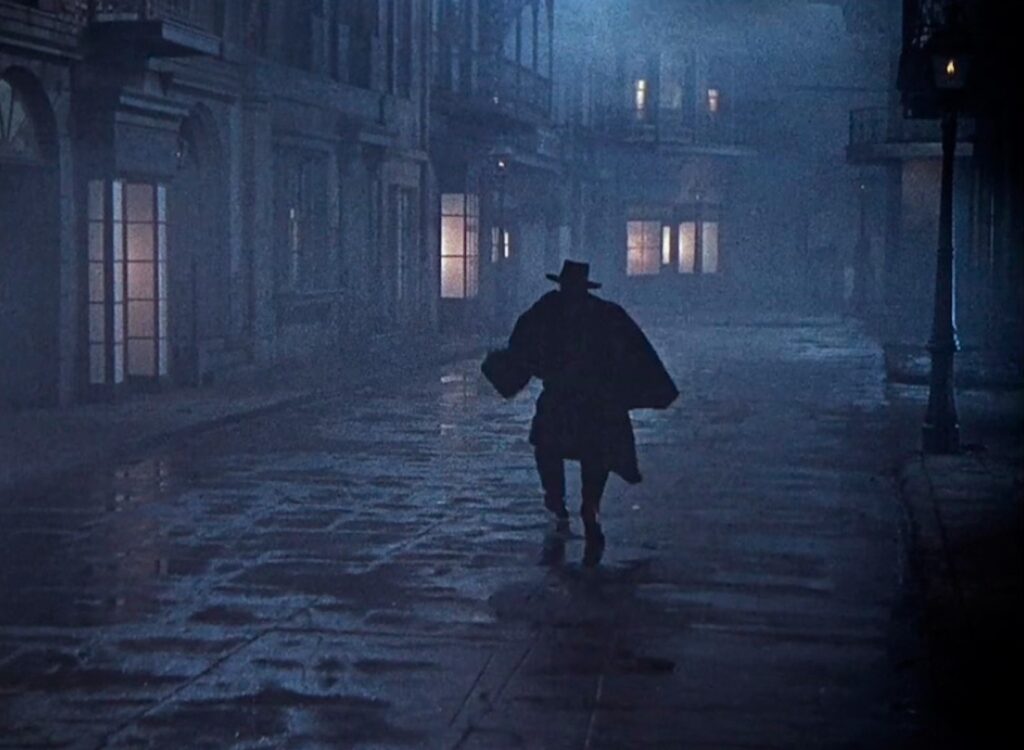 7 House of Wax (1953)
A rich and campy celebration of the city's once ubiquitous wax museum scene — in particular a glorious nod to the Eden Musée — in a morbid mystery along the dark streets of turn-of-the-century New York. Vincent Price is at his very best as a sculptor with a dark method of creating new exhibitions.
---
6 Eyes of Laura Mars (1978)
The world of high-fashion New York, set to soundtrack of disco and Barbra Streisand, is the backdrop for this serial killer thriller starring Faye Dunaway as an extremely macabre photographer who begins seeing horrifying visions. Absurd and sometimes silly, the film nonetheless features an exquisite look at 1970s SoHo. We loved it so much that we recorded a Bowery Boys Movie Club about it.
---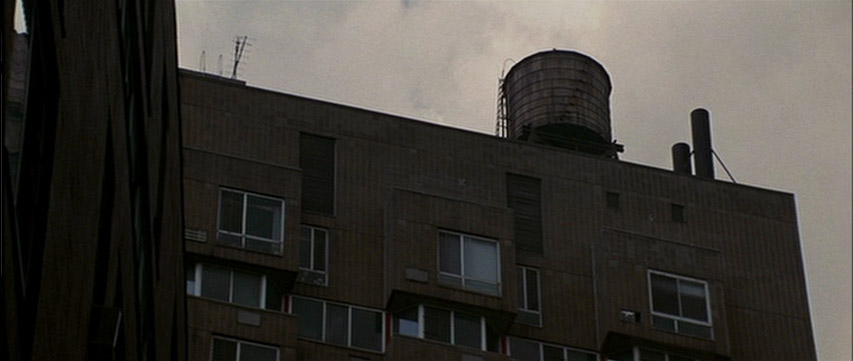 5 Dark Water (2005)
And now we turn to Roosevelt Island and a remake of a Japanese film, made during the height of the Western fascination with Japanese horror. (Think Ring; in fact Dark Water is a variation on a short story by Koji Suzuki, author of Ring.) Here Jennifer Connelly fights back against a leaky ceiling — haunted, of course — and a ghostly child. I kept wanting the movie to reach back further into the island's dark history but it's a fun, little jump-scare fest regardless.
---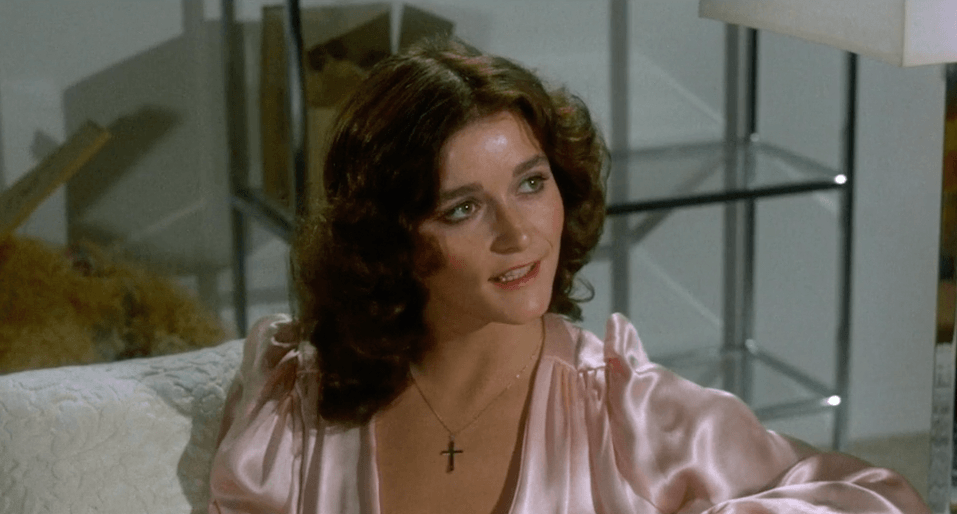 4 Sisters (1972)
Brian De Palma in Staten Island! Plus a very troubled Margot Kidder playing a fashion model and, well, something more. This strange little indie artifact is the first of many tributes to Alfred Hitchcock in De Palma's career, a murder mystery and a psychosexual terror that may permanently change the way you see the neighborhood of St. George.
---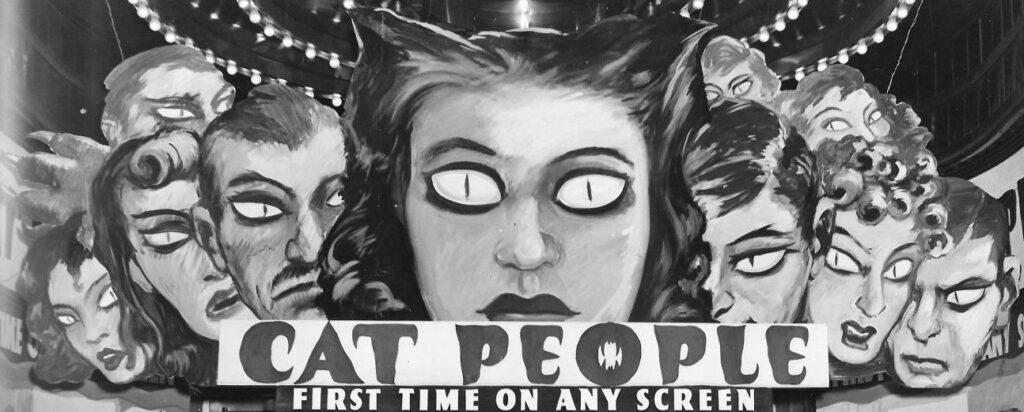 3 Cat People
This sinister creeper actually has very little violence or gore, and it's not even filmed in New York! But director Jacques Tourneur manages to turn Fifth Avenue interiors into shadowy horror landscapes and the brilliant Simone Simon perfectly embodies a glamorous international socialite who might also be the original catwoman. Central Park Zoo is the scene of much of the melodrama but the most terrifying scene is an effective trick of light-and-shadow at an apartment building swimming pool.
---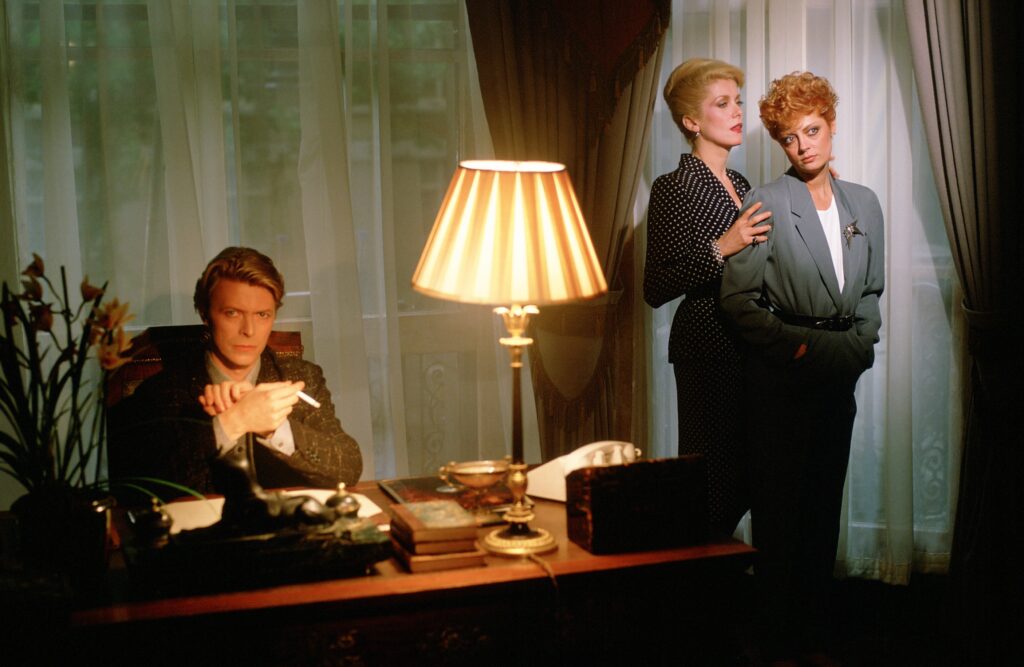 2 The Hunger
So dramatic, pretentious and beautiful. Two New Wave vampires (Catherine Deneuve and David Bowie) hit the town looking for new victims and eternal youth. When Bowie discovers the downsides of making an evil, immortal pact with the undead, Deneuve turns to Susan Sarandon as her new unholy companion.
Filled with so much eyeliner and a great many shoulder pads, this sexy horror melodrama spawned a million baby goths and still stands as an LGBT midnight classic. It also makes a perfect double feature with Martin Scorsese's After Hours, both movies a celebration of New York City after dark.
---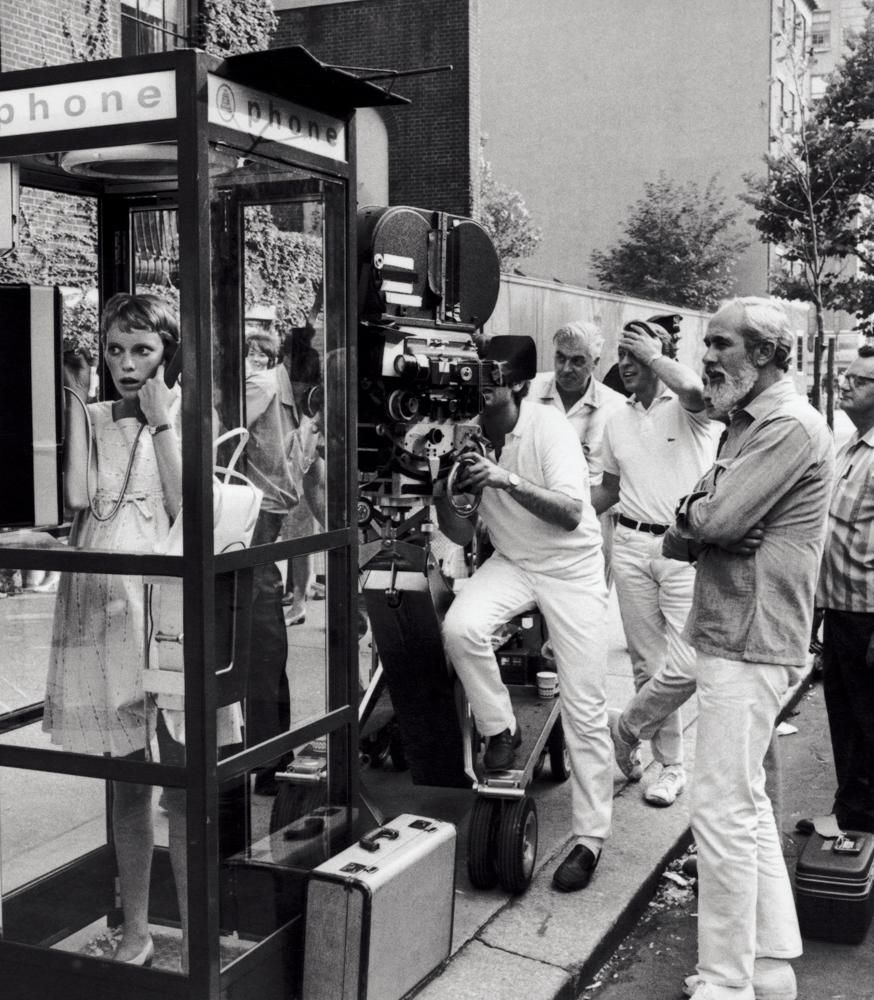 1 Rosemary's Baby
This is the ultimate marriage of story and location and essentially a horror movie about nosy neighbors and a co-op board. You're certainly familiar with the story — a young woman (Mia Farrow) becomes impregnated under mysterious circumstances in her tony new home at the Dakota Apartments. But even if you don't care for horror (or for director Roman Polanski), watch it just for the New York City locations, an embodiment of both the chic and unusual.
Also I want you to watch this movie knowing that Dakota resident Lauren Bacall, friends with producer William Castle, was often watching them film the movie here.