So we don't know if you've heard, but New York City is an expensive place to live these days. So we thought it might be time to revisit the tale of the city's most famous district of luxury — Fifth Avenue.
For about a hundred years, this avenue was mostly residential— but residences of the most extravagant kind.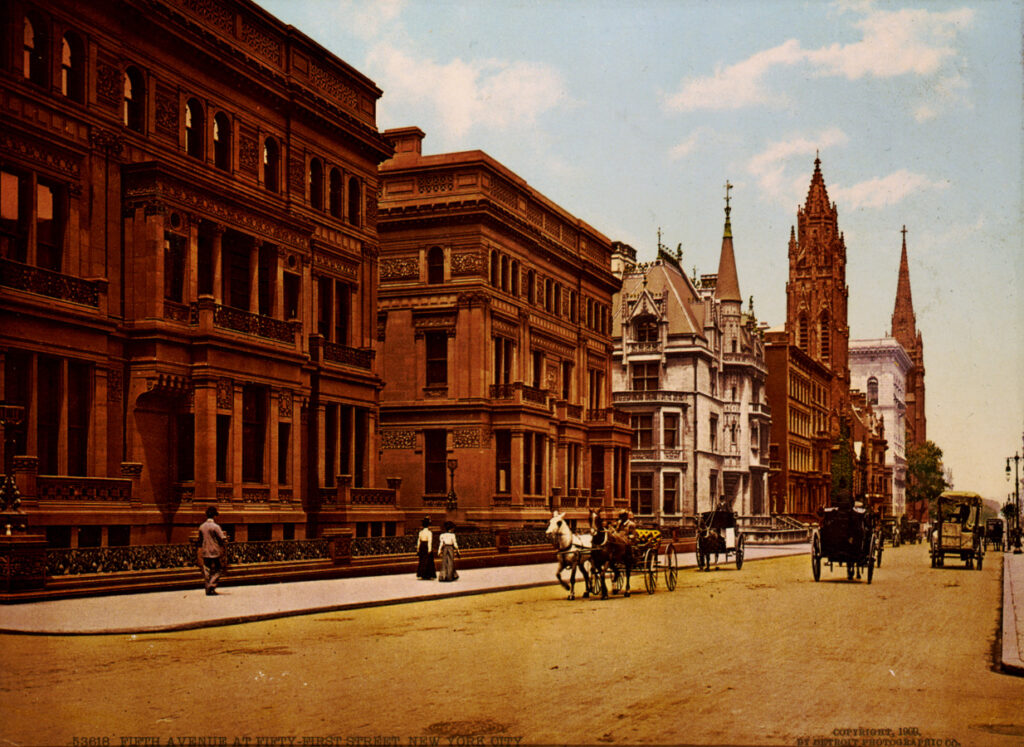 At the heart of New York's Gilded Age — the late 19th-century era of unprecedented American wealth and excess — were families with the names Astor, Waldorf, Schermerhorn, and Vanderbilt, alongside power players like A.T. Stewart, Jay Gouldand William "Boss" Tweed.
They would all make their homes — and in the case of the Vanderbilts, their great many homes — on Manhattan's Fifth Avenue.
The image of Fifth Avenue as a luxury retail destination today grew from the street's aristocratic reputation in the 1800s. The rich were inextricably drawn to the avenue as early as the 1830s when rich merchants, anxious to be near the exquisite row houses of Washington Square Park, began turning it into an artery of expensive abodes.
In this podcast, Tom and Greg present a world that's somewhat hard to imagine — free-standing mansions in an exclusive corridor running right through the center of Manhattan.
Why was Fifth Avenue fated to become the domain of the so-called "Upper Ten"? And what changed about the city in the 20th century to ensure the eventual destruction of most of them?
The following is a re-edited, remastered version of two past Bowery Boys shows — the Rise and Fall of the Fifth Avenue Mansion. Combined, this tells the whole story of Fifth Avenue, from the initial development of streets in the 1820s to its Midtown transformation into a mecca of high-end shopping in the 1930s.
LISTEN NOW: THE GILDED AGE MANSIONS OF FIFTH AVENUE
---
This could also serve as a primer to the HBO series The Gilded Age, the official podcast co-hosted by Tom Meyers which debuts on October 30.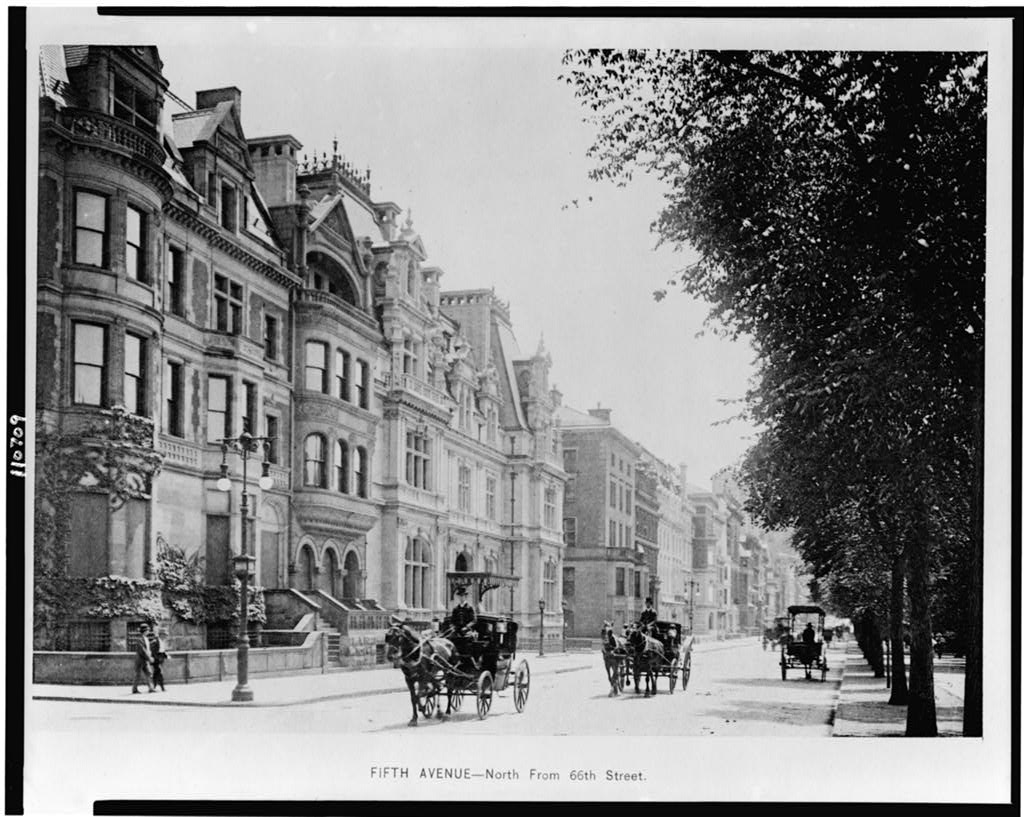 ---
FURTHER LISTENING
Check out episodes of The Gilded Gentleman for all your Gilded Age needs. Here are a few episode that might intrigue you:
And these recent Bowery Boys episodes would make good companion to this episode as well: