PODCAST For thousands of people escaping the bonds of slavery in the South, the journey to freedom wound its way through New York City via the Underground Railroad.

The Underground Railroad was a loose, clandestine network of homes, businesses and churches, operated by freed black people and white abolitionists who put it upon themselves — often at great risk — to hide fugitives on the run.
New York and Brooklyn were vital hubs in this network but these cities were hardly safe havens. The streets swarmed with bounty hunters, and a growing number of New Yorkers, enriched by Southern businesses, were sympathetic to the institution of slavery. Not even freed black New Yorkers were safe from kidnapping and racist anti-abolitionist mobs.
In this podcast we present some of the stops in New York along the Underground Railroad — from offices off Newspaper Row to the basement of New York's first African-American owned bookstore. You'll be familiar with some of this story's leading figures like Frederick Douglass, Harriet Tubman and Henry Ward Beecher. But many of these courageous tales come from people who you may not know — the indefatigable Louis Napoleon, the resolute Sydney Howard Gay, the defiant David Ruggles and James Hamlet, the first victim of the 1850 Fugitive Slave Act.
PLUS: A trip to Brooklyn Heights and the site of New York's most famous Underground Railroad site — Plymouth Church
LISTEN HERE:

_______________________________________________________
The Bowery Boys: New York City History podcast is brought to you …. by you!
We are now producing a new Bowery Boys podcast every week. We're also looking to improve the show in other ways and expand in other ways as well — through publishing, social media, live events and other forms of media. But we can only do this with your help!
We are now a member of Patreon, a patronage platform where you can support your favorite content creators for as little as a $1 a month.
Please visit our page on Patreon and watch a short video of us recording the show and talking about our expansion plans. If you'd like to help out, there are five different pledge levels (and with clever names too — Mannahatta, New Amsterdam, Five Points, Gilded Age, Jazz Age and Empire State). Check them out and consider being a sponsor.
We greatly appreciate our listeners and readers and thank you for joining us on this journey so far.
________________________________________________________
The many routes of the Underground Railroad, in an 1898 map by cartographer Wilbur Henry Siebert.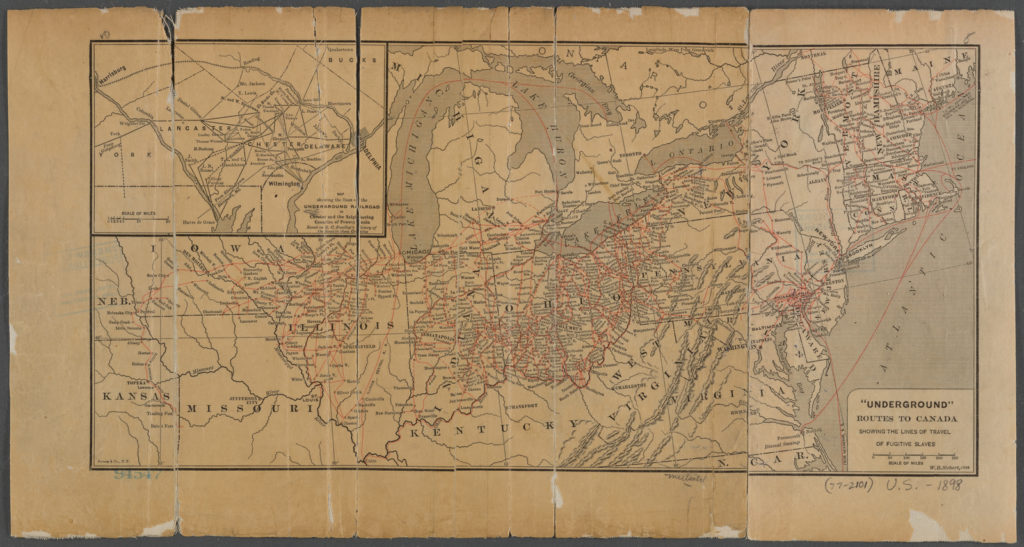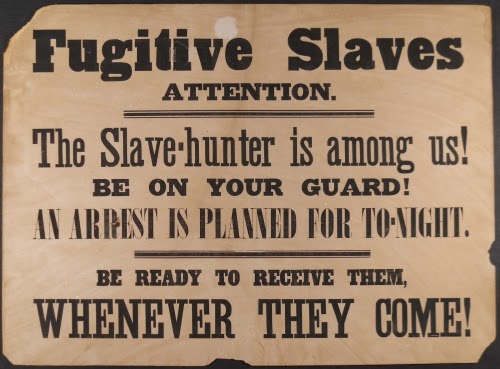 An advertisement for the capture of a runaway slave, published during the colonial era (1760s)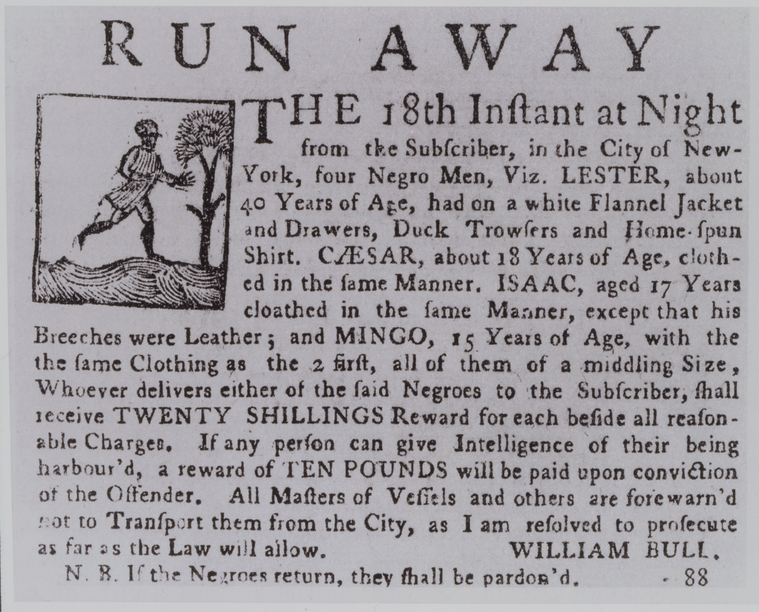 ….and another, from 90 years later.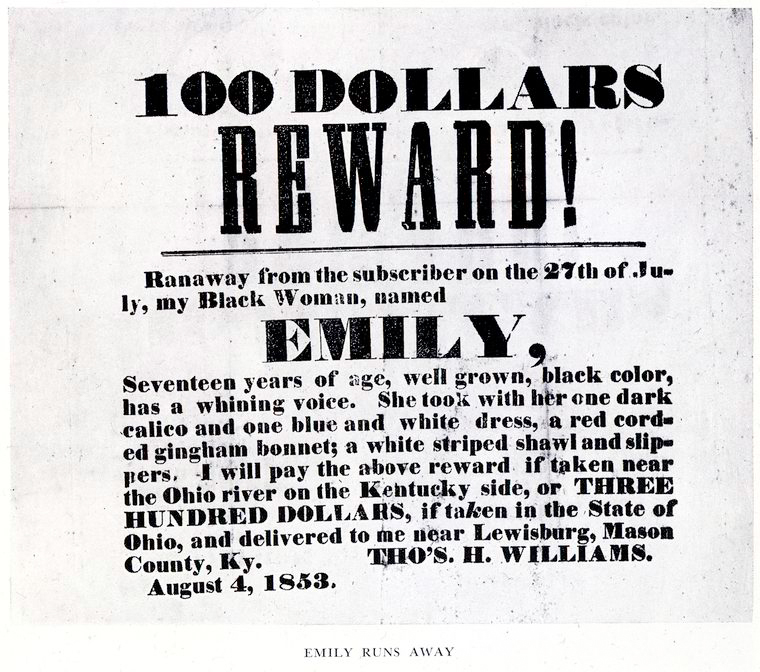 African-American New Yorkers lived in fear of being kidnapped by bounty hunters.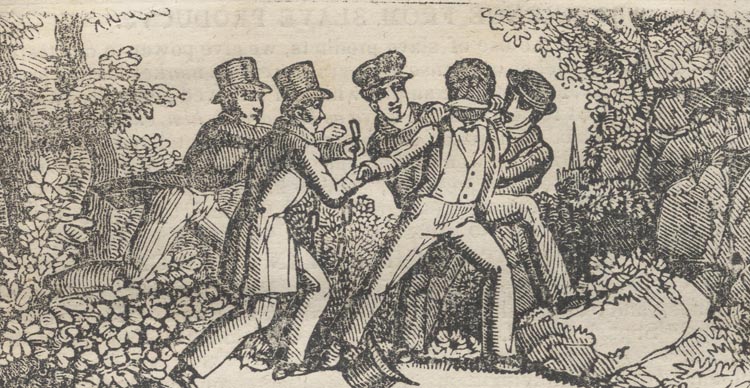 David Ruggles who operated America's first African-American library and reading room on Lispenard Street. His home was also a stop on the Underground Railroad.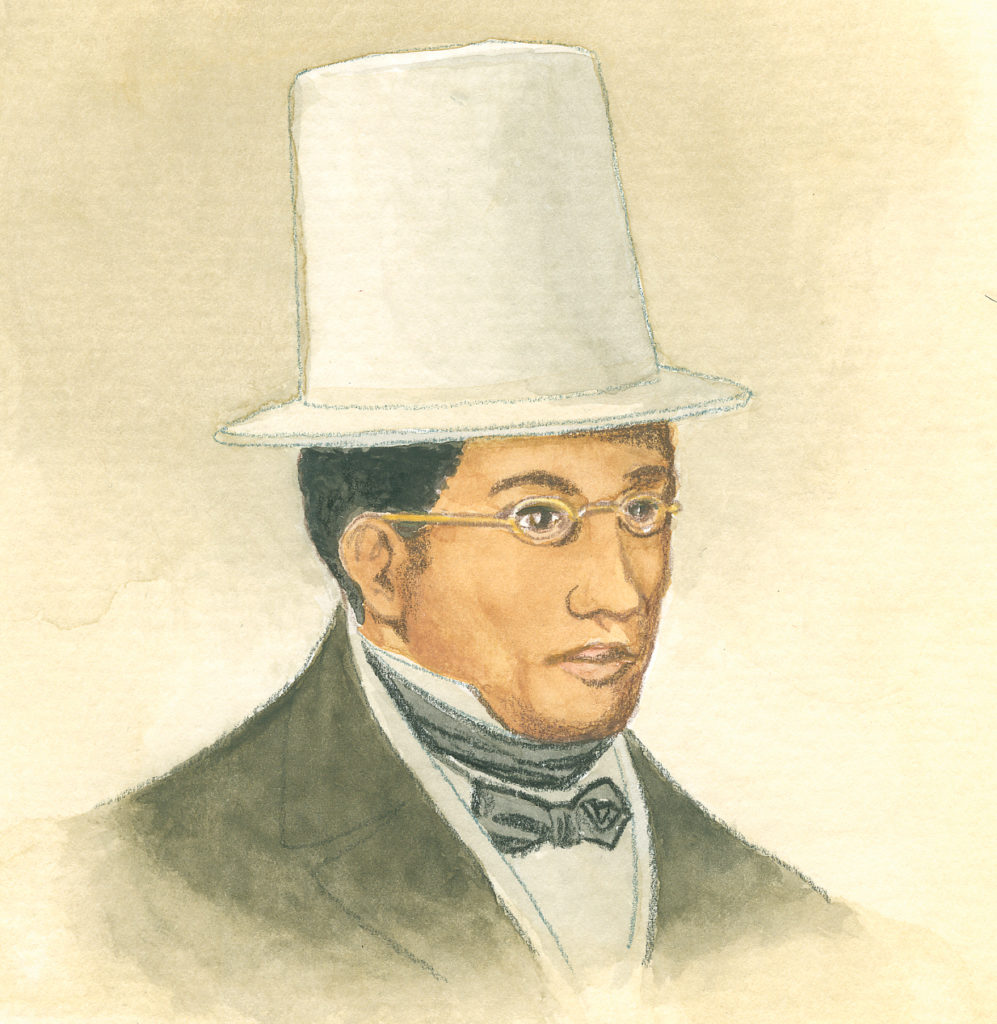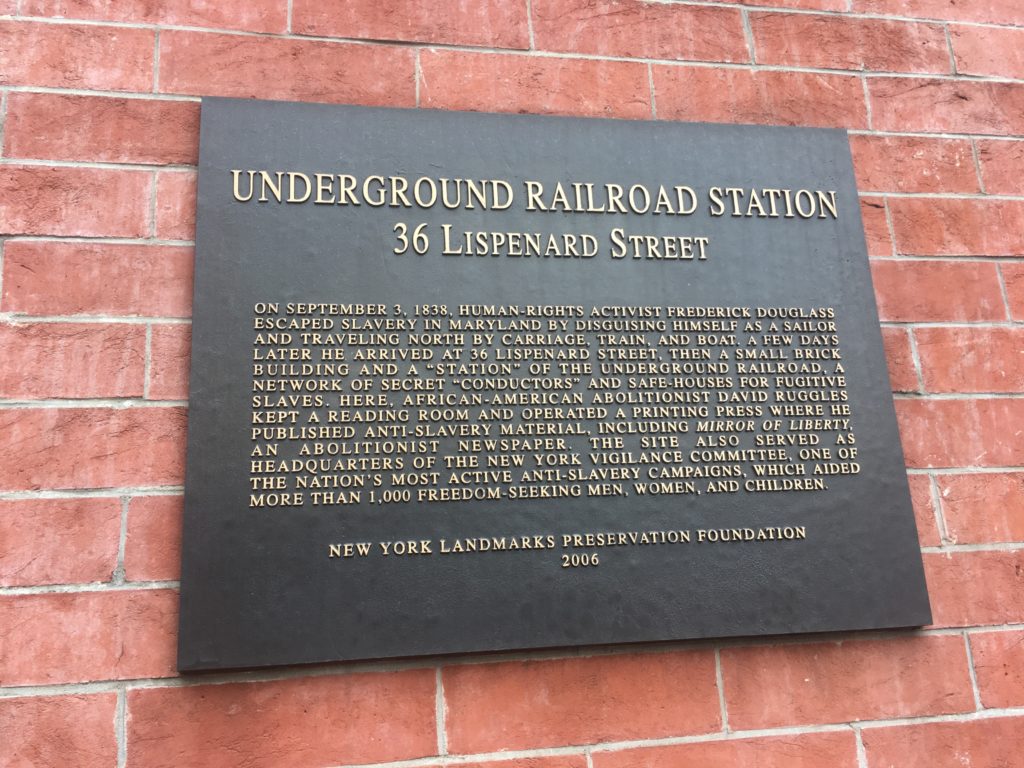 At the release of James Hamlet (i.e. the purchase of his freedom by the AME Zion Church), this handbill was distributed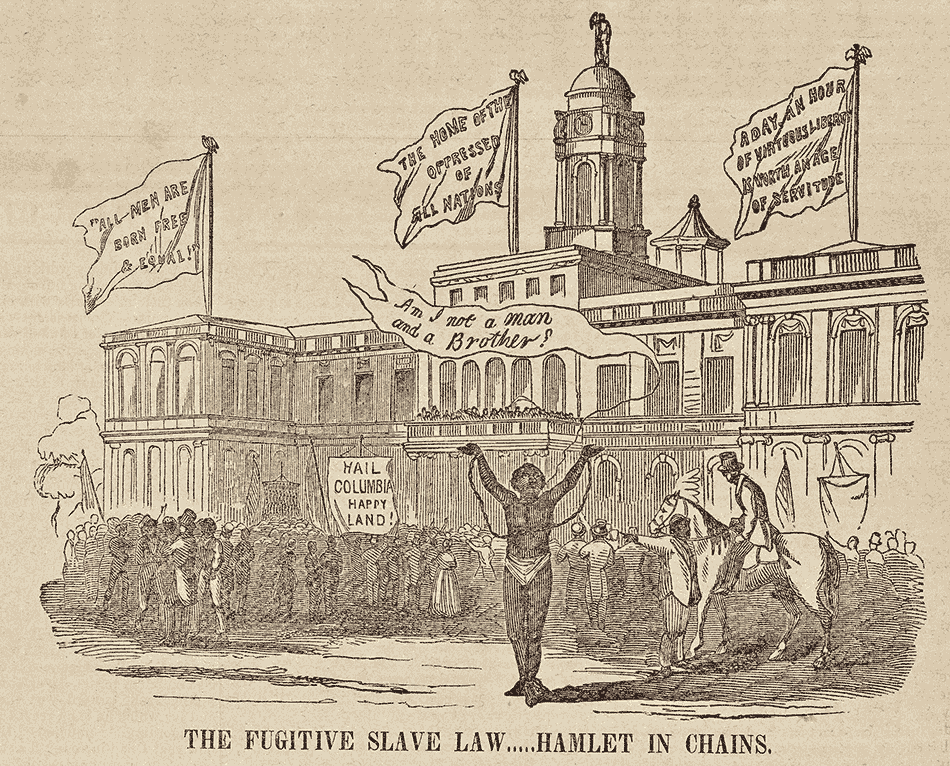 Sydney Howard Gay worked with several operatives on the Underground Railroad and was one of the few to keep records of new fugitive arrivals.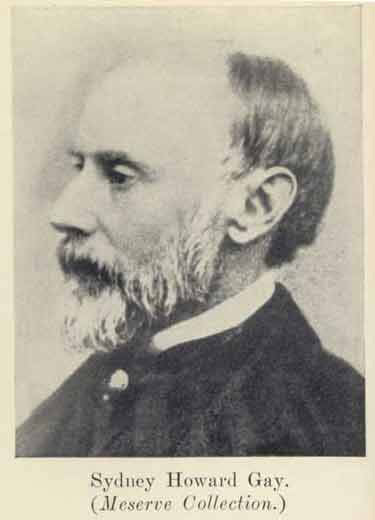 Abigail Hopper Gibbons, daughter of esteemed abolitionist Isaac Hopper, worked as a battlefield nurse in the early years of the Civil War. She returned to New York in 1863, only to be chased from her home by angry mobs during the Civil War Draft Riots.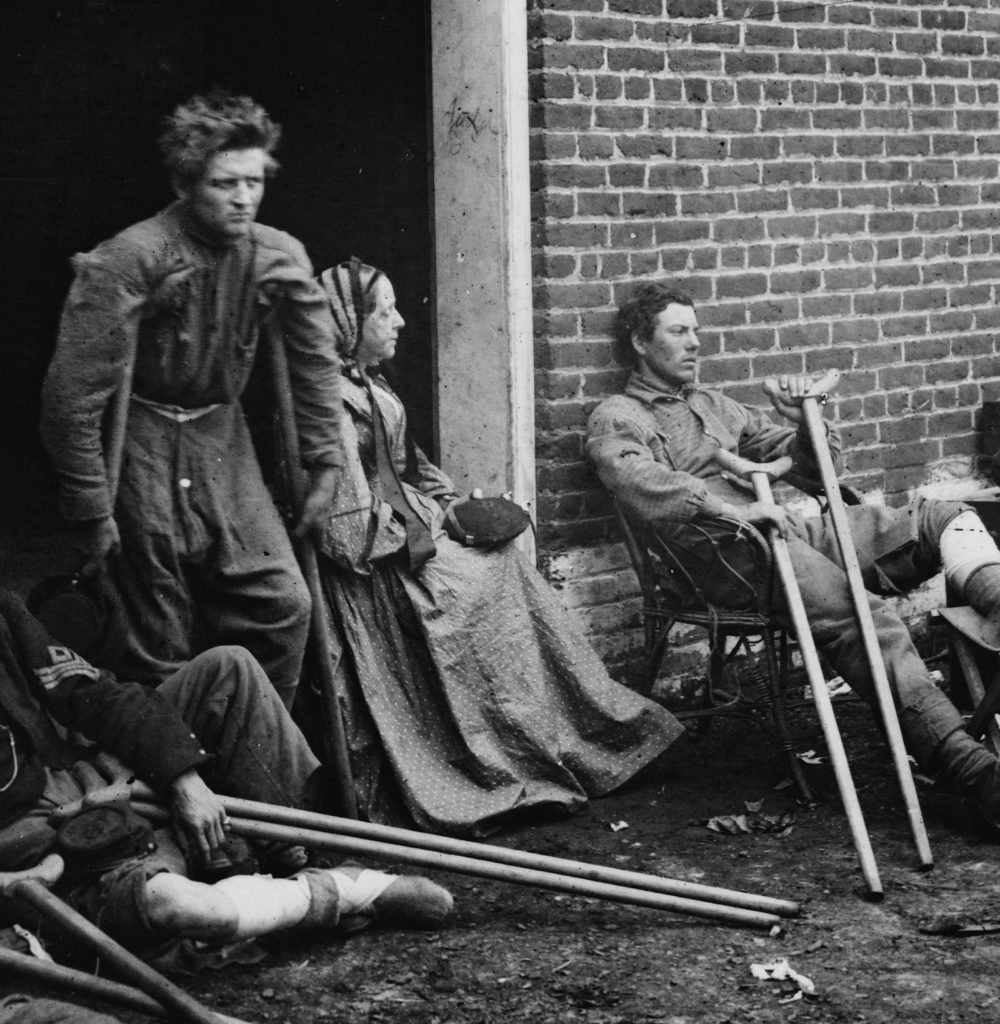 Harriet Tubman and her family — Gertie Davis [Tubman's adopted daughter]; Nelson Davis [Tubman's husband]; Lee Cheney; "Pop" Alexander; Walter Green; Sarah Parker ["Blind Auntie" Parker] and Dora Stewart [granddaughter of Tubman's brother, John Stewart].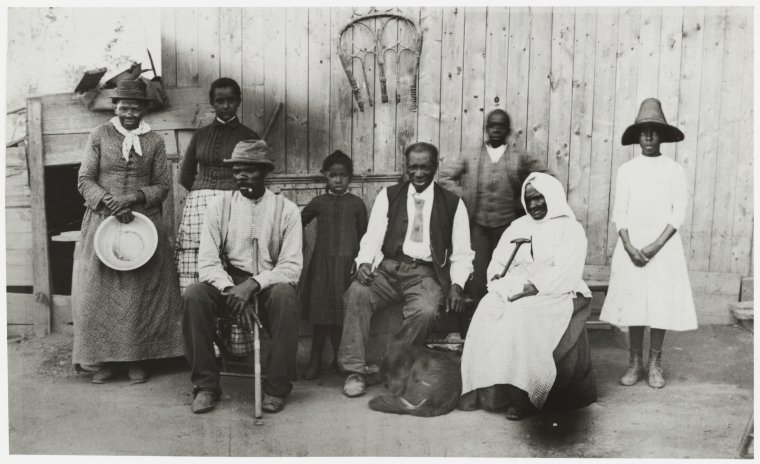 An illustration of Henry Ward Beecher's 'auction' of the enslaved woman nicknamed Pinky, held at Plymouth Church.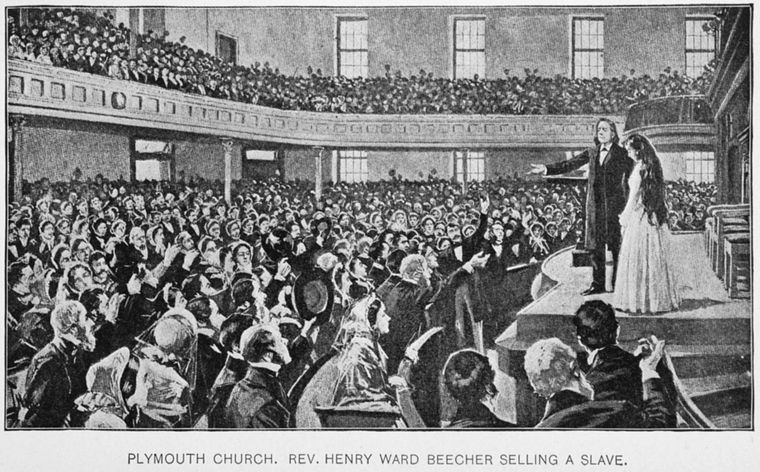 TOURS
Inside Out Tours: Slavery and Underground Railroad Walking Tour
Walks of New York
Black Gotham Experience
Plymouth Church — Public tours every Sunday at 12:30. Visit their website for more information
Plymouth now has a New Abolitionists ministry, tied into New York state's anti-human trafficking initiatives. Visit Plymouth's website for further information.
FURTHER READING
Bound for Canaan: The Epic Story of the Underground Railroad by Fergus M. Bordewich
Gateway to Freedom: The Hidden History of the Underground Railroad by Eric Foner
The Underground Railroad: Authentic Narratives and First-Hand Accounts (African American) by William Still
and, of course,
The Underground Railroad by Colson Whitehead
EXHIBITIONS
Brooklyn Historical Society — In Pursuit of Freedom: A long term installation celebrating the lives of Brooklyn abolitionists
Weeksville Heritage Center — Site of one of America's first free black communities in the 19th century
You may also be interested in New-York Historical Society's online exhibit New York Divided: Slavery and the Civil War
FURTHER LISTENING
We mentioned these past Bowery Boys podcast on the show. After you've finished listening to our Underground Railroad show, give these a try!