Films honored annually at the Academy Awards usually have a historical backdrop — lavish sets and period-accurate costumes plucked from the past. Most of the nominees for Best Picture this year take a time machine to a past generation.
The Favourite peers at the backroom (and bedroom) intrigues of Queen Anne. Roma dives into Mexico City in the early 1970s; BlacKKKlansman visits racial tensions in America during the same period. Even Vice is a period piece, satirizing the George W. Bush administration.
But many nominated films have another thematic connection — they set their unique stories within 20th century New York City history.
Here are my recommendations for a New York City history-themed Oscar film festival for you to enjoy before the awards are given out this Sunday, Feb. 24.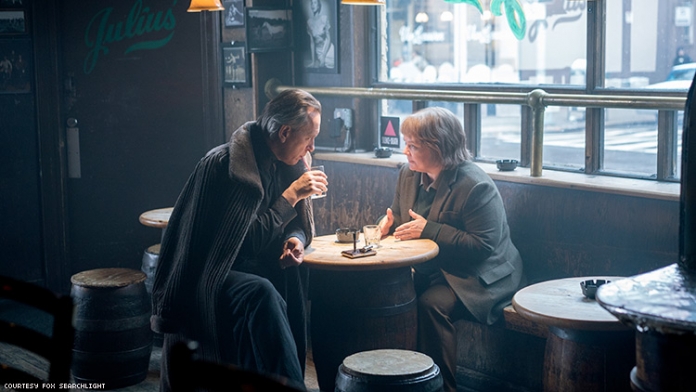 Can You Ever Forgive Me?
Nominated for: Best Actress (Melissa McCarthy), Best Supporting Actor (Richard E. Grant), Best Screenplay (Nicole Holofcener and Jeff Whitty)
What's it about? A financially-strapped biographer begins forging documents written by famous people to pay the bills, helped by her flamboyant dandy of a friend.
The New York Connection: The film is set in the early 1990s and features an appropriately grimy city — and a thriving publishing industry!
Sites to look for: A great many classic New York bookstores — including Argosy, East Village Books and Housing Works in SoHo. But the most notable and central set is the front bar at Julius', New York's oldest operating gay bar with an extraordinary history of its own.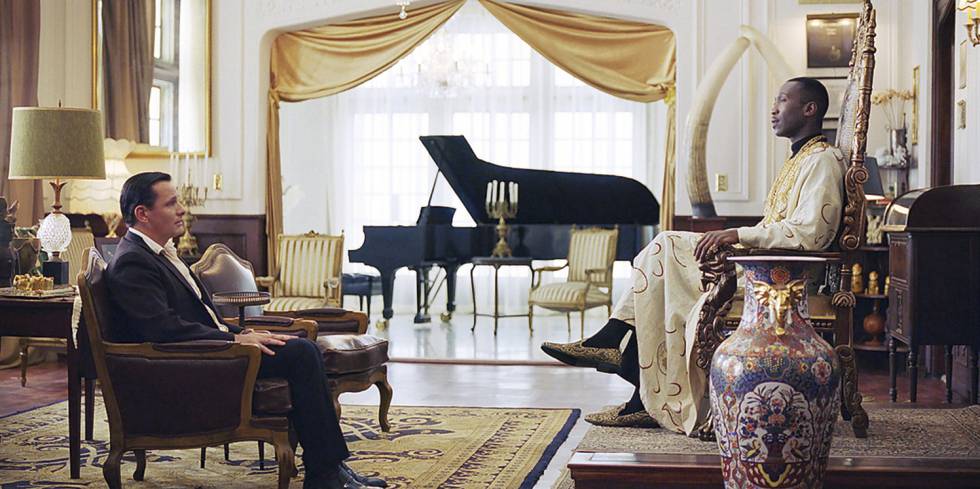 Green Book
Nominated for: Best Picture, Best Actor (Viggo Mortensen), Best Supporting Actor (Mahershala Ali), Best Original Screenplay (Nick Vallelonga, Brian Hayes Currie, Peter Farrelly), Best Editing
What's it about? Tony Vallelonga, an Italian-American bouncer from the Bronx, chauffeurs African-American pianist Don Shirley through the Deep South on a concert tour.
The New York Connection: Vallelonga lives in the Bronx and works at the famed Copacabana nightclub. (I wrote about the film's depiction of the club here.) Shirley has a lavish apartment above Carnegie Hall.
Sites to look for: There's several beautiful depictions of street life in the Bronx in 1962. And there's even an quick scene within Carnegie Hall's main hall.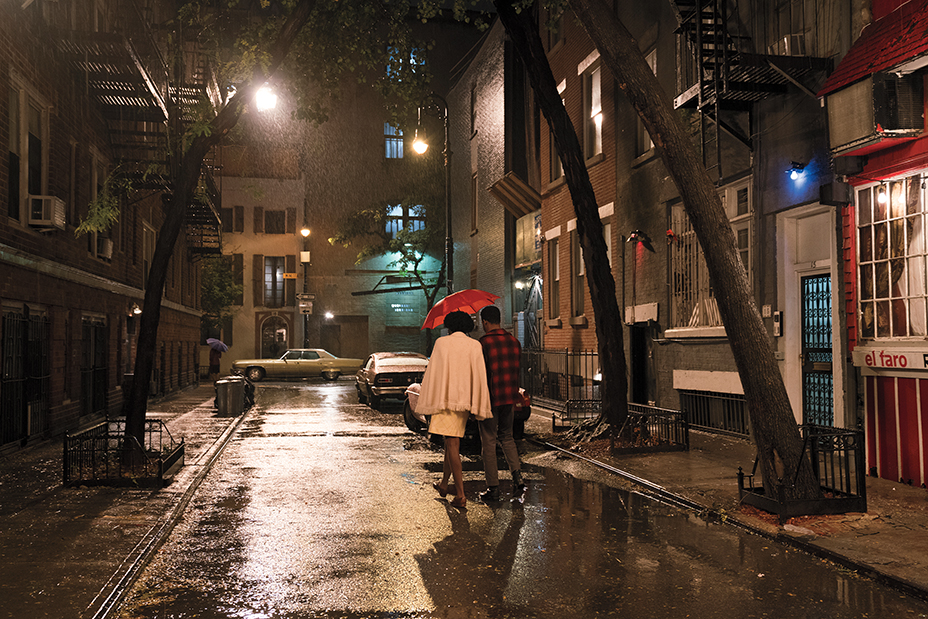 If Beale Street Could Talk
Nominated for: Best Supporting Actress (Regina King), Best Adapted Screenplay (Barry Jenkins), Best Original Score (Nicolas Britell)
What's it about? Based on James Baldwin's classic novel, the film follows the lives of two young lovers Tish (Kiki Layne) and Fonny (Stephan James) who are broken apart when Fonny is falsely accused of a crime.
The New York Connection: The film, set in the early 1970s, principally takes place in two neighborhoods — Harlem and the West Village — both beautifully recreated.
Sites to look for: The unforgettable shots of Minetta Lane, Washington Square Park, Bergdorf Goodman department store, Harlem's Lenox Avenue and a beautiful brownstone at 52 Edgecombe Avenue.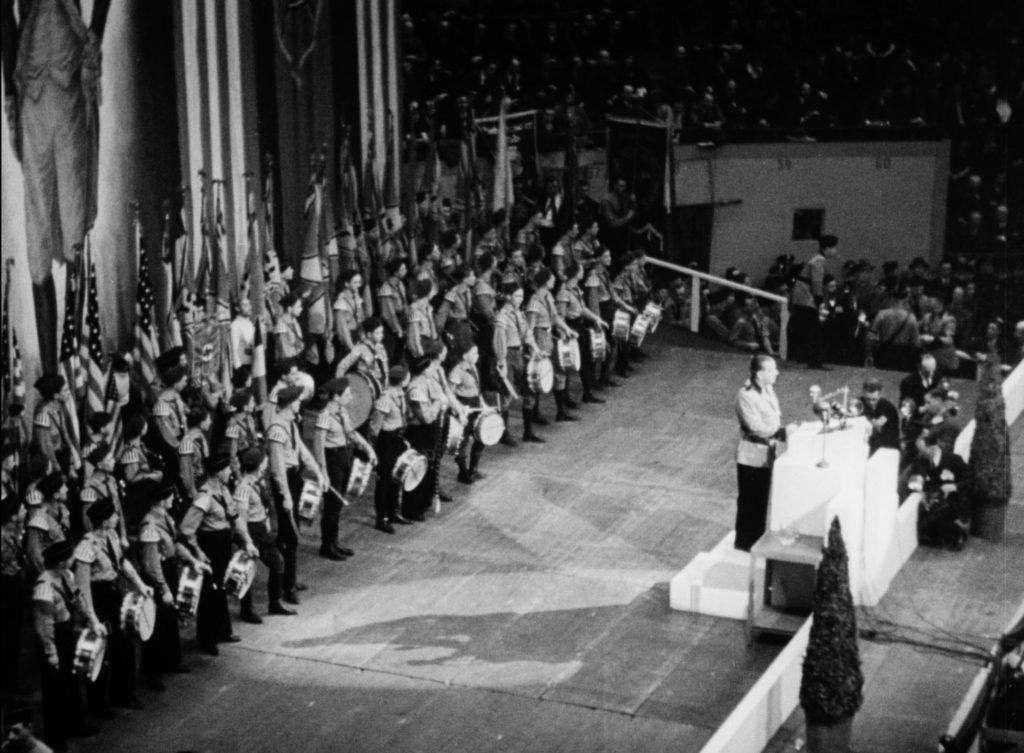 A Night At the Garden
Nominated for: Best Documentary Short (directed by Marshall Curry, produced by Laura Poitras and Charlotte Cook with Field of Vision)
What's it about? A reserved, make-your-own-conclusions look at the notorious 1939 pro-Nazi German American Bund rally in New York City.
The New York Connection: The rally of more than 20,000 members was held at Madison Square Garden — back when it was in Hell's Kitchen.)
Sites to look for: The film features some footage of protests and riots from outside the Garden to give you some context as how the city reacted.
You can watch the documentary here.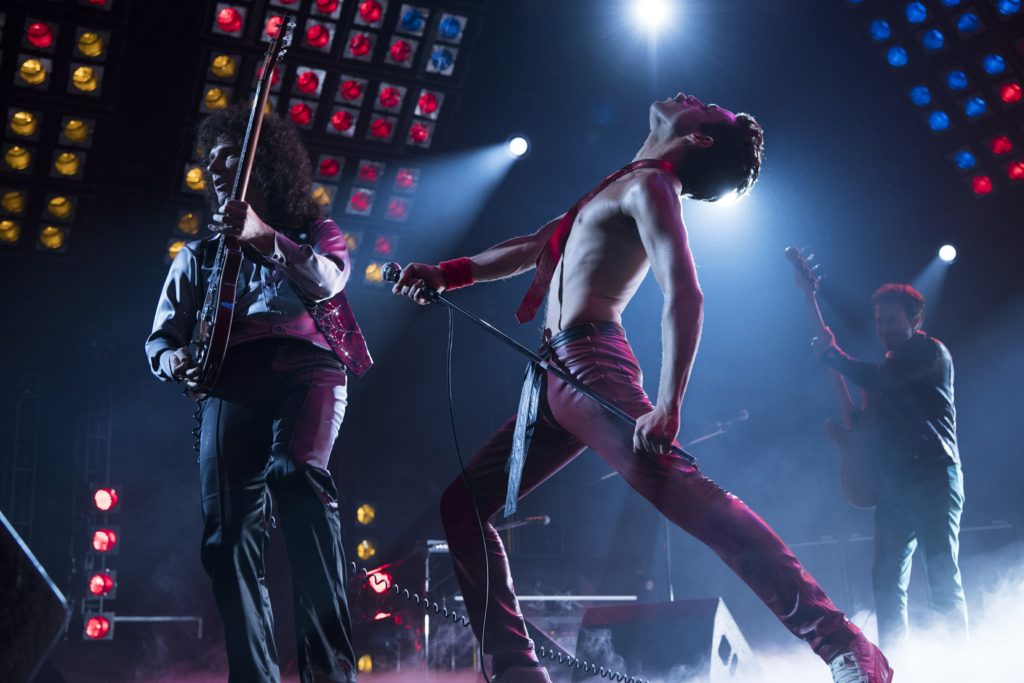 Bohemian Rhapsody
Nominated for: Best Picture, Best Actor (Rami Malek), Best Editing, Best Sound Mixing, Best Sound Editing
What's it about? The rise of rock supergroup Queen and the fascinating, troubled life of its lead singer Freddie Mercury.
The New York Connection: Not much! But there is a brief depiction of one of Queen's late 1970s show. Their first appearance at MSG was on February 5, 1977. Here's a video of one of their December 1977 shows at MSG: