The allure surrounding the building at 190 Bowery has captivated me from the first moment I laid eye upon it, a century-old bank sealed off from the trendy streets surrounding it. Very few people ever saw the interior. Nobody could have imagined the strange treasures which collected on every floor, in every room, of the building.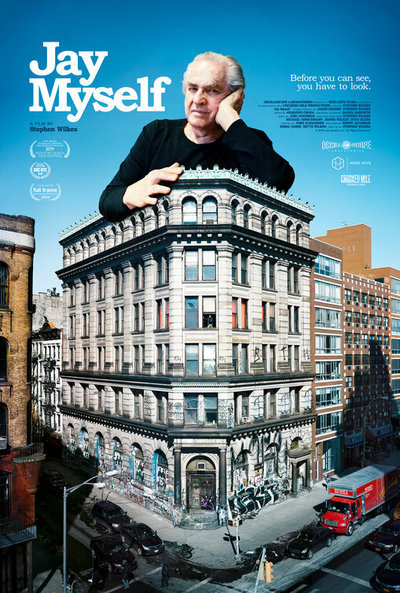 Jay Myself
Directed by Stephen Wilkes
Oscilloscope Laboratories
Currently playing at the Film Forum
In the terrific documentary Jay Myself, the public is finally allowed in, at the very moment when its special charms are forced to vacate the building.
190 Bowery has been the home of renowned photographer Jay Maisel since 1966. During the period when artists began seeking unfinished lofts in the cast-iron districts that became SoHo and Tribeca, Maisel was instead made a most unusual offer — an empty six-story bank along a street famously known as 'Skid Row'.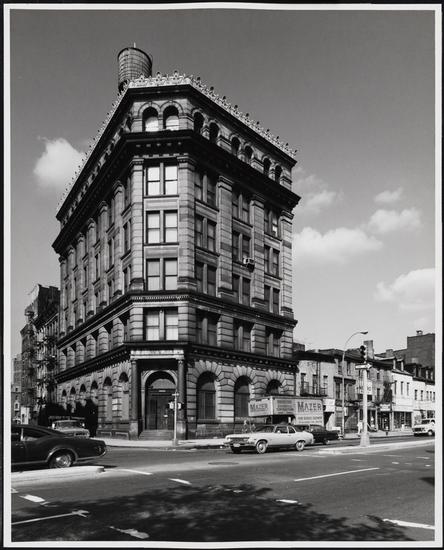 For decades, Maisel filled each rooms with items he might use in his lush, colorful photographs. It wasn't quite hoarding; rooms were meticulously arranged, lined with beautiful bottles, dye transfer prints and even a collection of porcelain hands from a rubber glove factory.
Few were allowed in to Maisel's strange castle. Maisel's former associate Stephen Wilkes, an acclaimed photographer in his own right and the director of Jay Myself, finally convinced Maisel to let him film the interiors of the home — but at a bittersweet moment.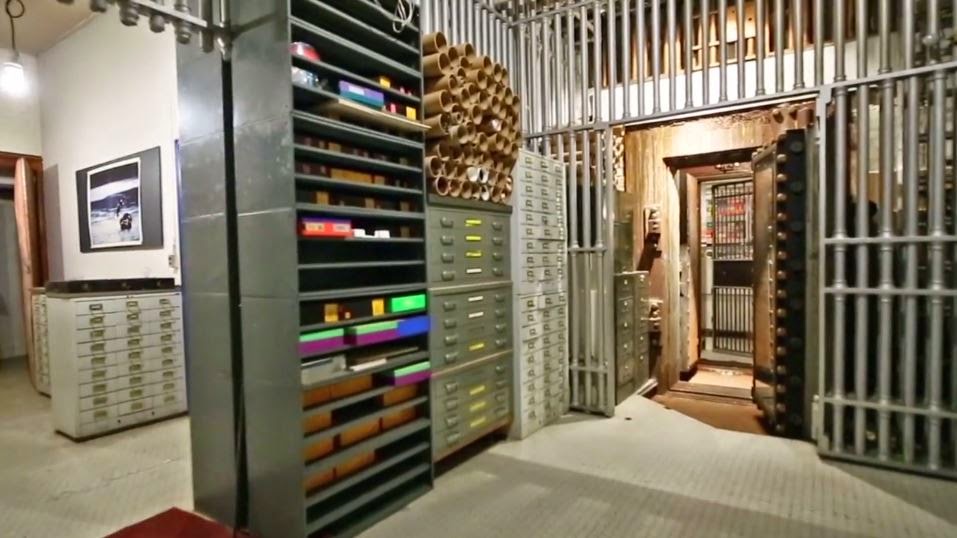 In 2015, Maisel sold the building due to mounting maintenance costs. (In 1966 he purchased the bank for $102,000; he sold it $55 million!) Jay Myself documents Maisel in the process of disentangling himself from an artist's paradise.
If this were merely a film about mourning the past, it would work better as a photo essay. But almost immediately the film becomes a celebration of Maisel himself, both his incredible body of work — drenched in fascinating experiments in color — and his irascible personality.
Imagine the luxury of expanding yourself physically into a space, filling every corner with whims and potential visions. Then imagine dismantling it all, an era of imagination — if not quite over – at least reduced. (Even Maisel might admit that a healthy back account does offset the disappointment.)
It's no surprise that he keeps working even as the final boxes were being removed. You'll not want to leave either.
When Maisel still lived there, we took one of our old publicity photos on the steps of 190 Bowery!