Flushing-Meadows Corona Park in the borough of Queens is the home of the New York Mets, the U.S. Open, the Queens Zoo, the Hall of Science and many other recreational delights.
But it will always be forever known as the launching pad for the future as represented in two extraordinary 20th century world's fairs.
There is so much nostalgia today for the 1939-1940 World's Fair and its stranger, more visually chaotic 1964-65 World's Fair. And that nostalgia has fueled a thriving market for collectables from these fairs — the souvenirs and other common household items branded with the two fairs' striking visual symbols.
The Trylon and Perisphere represented the dreams of 1930s America after the Great Depression, the strange symbols of "the World of Tomorrow." A quarter century later the Unisphere depicted its theme — "Peace Through Understanding" — as a space-age fantasy.
Millions of souvenirs were manufactured and sold at these two fairs. And those very treasured items which survive — in the hands of collectors, at flea markets and antique shops — are nearly all that remain of these special, ephemeral events.
In this show, Greg is joined by design and cultural historian Kyle Supley, recorded at Brooklyn's City Reliquary where Supley's own collection of World's Fair has found a permanent home.
How do such souvenirs allow us to visit the past? And what do they say about our world today?
LISTEN NOW: TREASURES FROM THE WORLD'S FAIR
---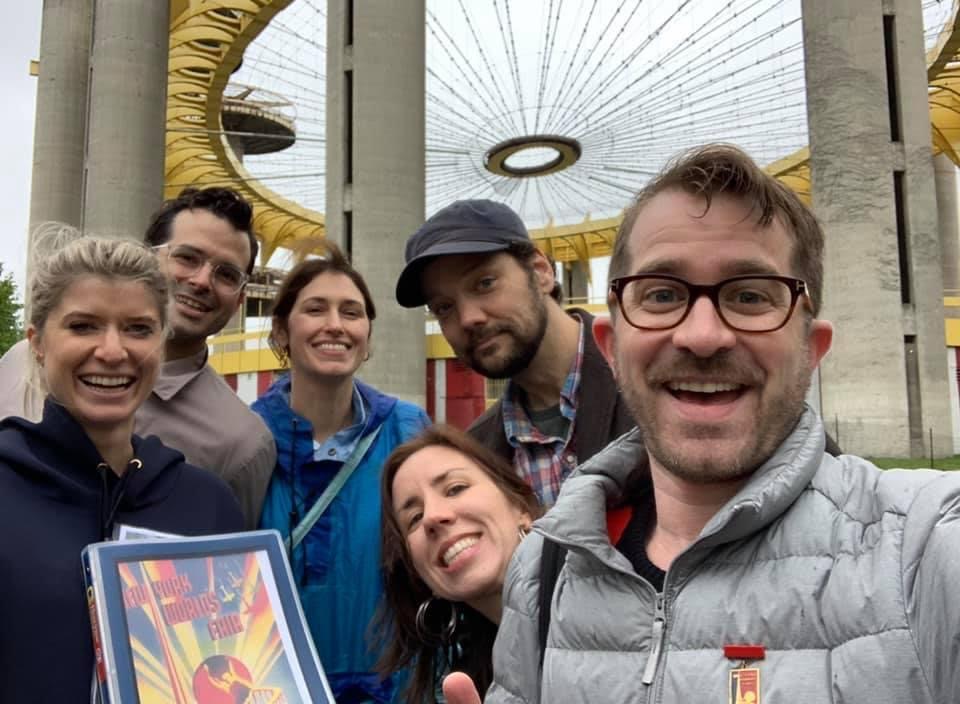 Kyle Supley is a historian, curator and preservationist with a focus on Mid-Century American culture, consumer products, architecture, and design.
He is the creator and host of the TV show "Kyle Supley's Out There!" on Ovation's Journy Network, a New York City tour guide for Bowery Boys Walks, and a DJ of music from the golden age of disco, at the landmarked NYC gay bar Julius' in Greenwich Village.
His next two World's Fairs tours for Bowery Boys Walks:
January 7th at 12 PM — virtual tour, tune in from home
February 4th at 12 PM — virtual tour, tune in from home
And Kyle's LIVE with his walking tours of the historic pathways of Flushing Meadows starting March 4th — book your tickets here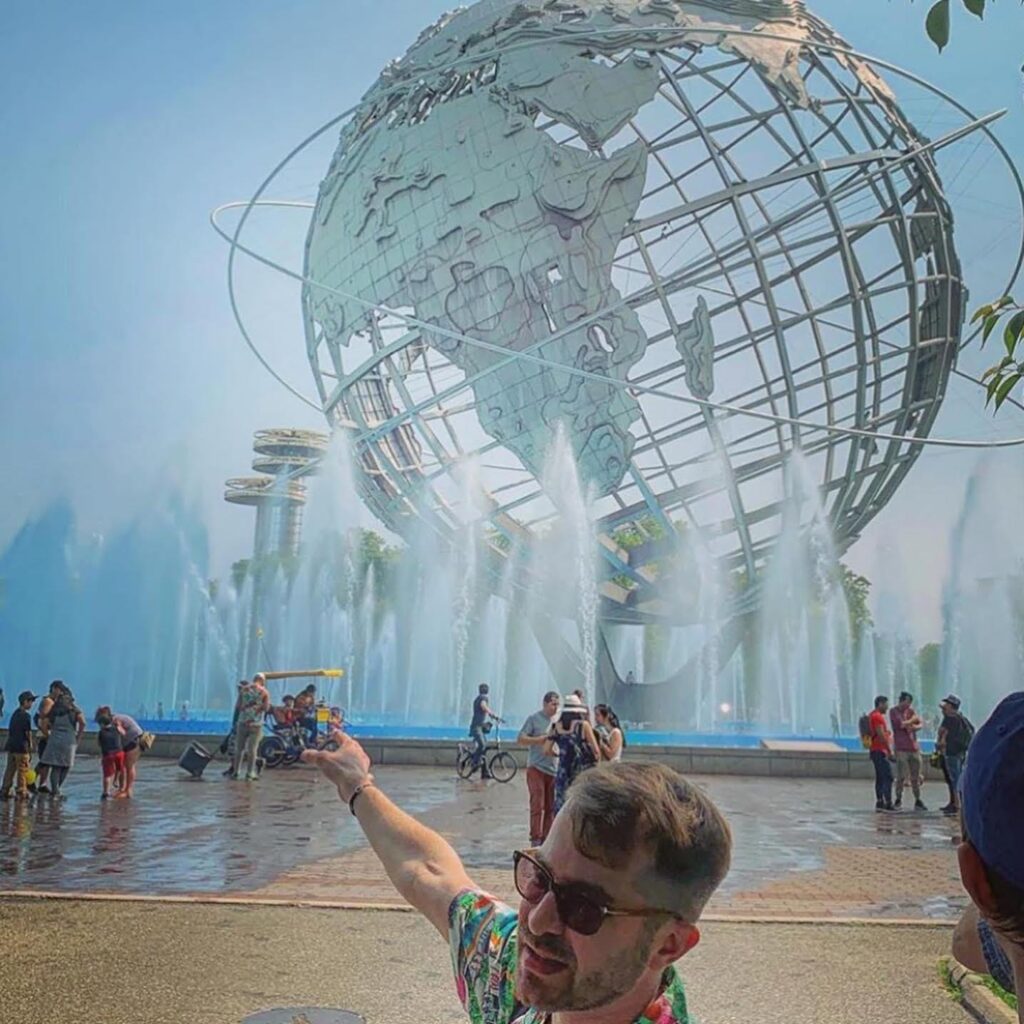 ---
The City Reliquary, located at 430 Metropolitan Avenue in Williamsburg, Brooklyn, is open Saturdays & Sundays noon to 6pm.
Meet Me At The City Reliquary from Gray Miller on Vimeo.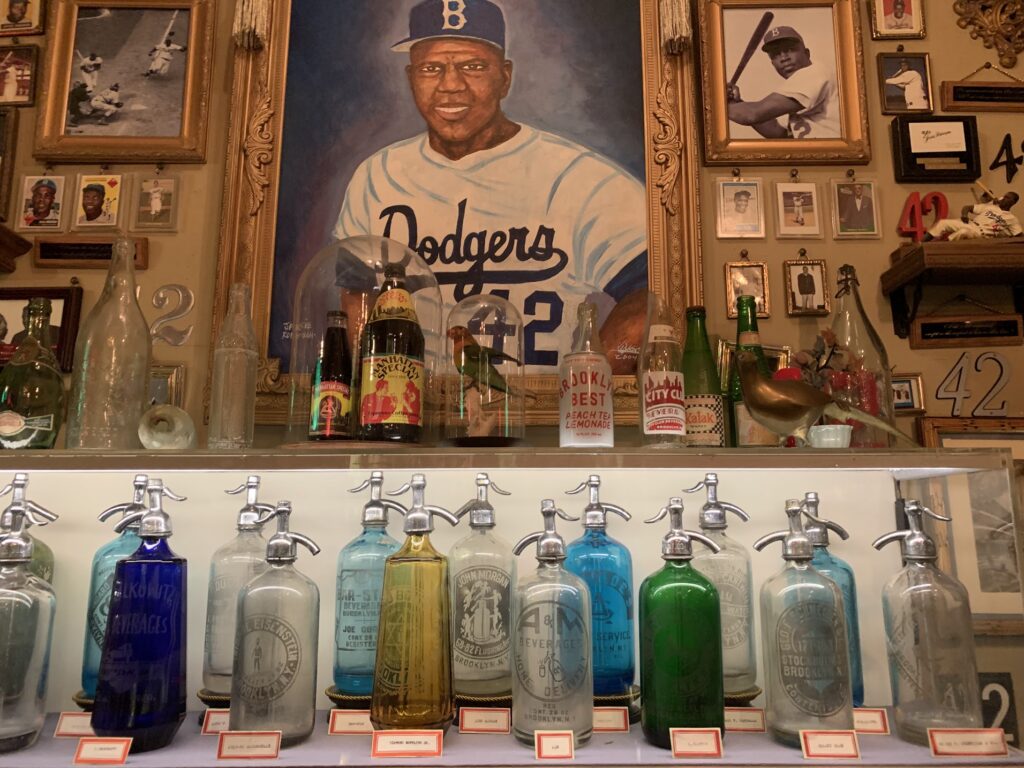 ---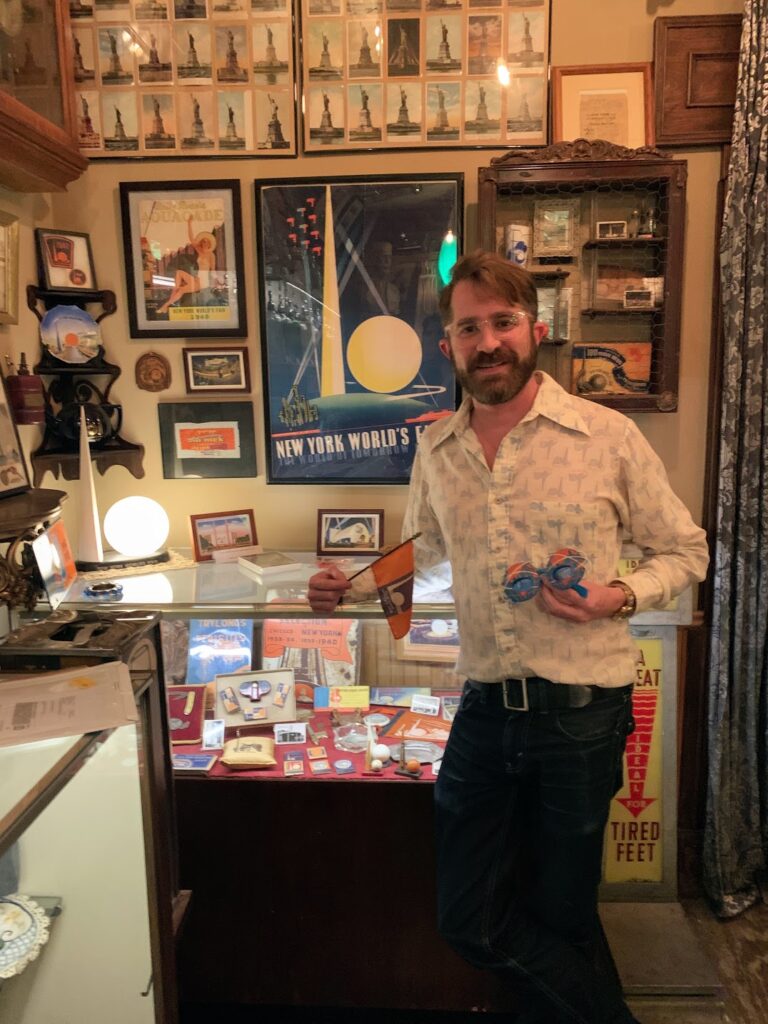 Kyle's magical gold necklace with a light.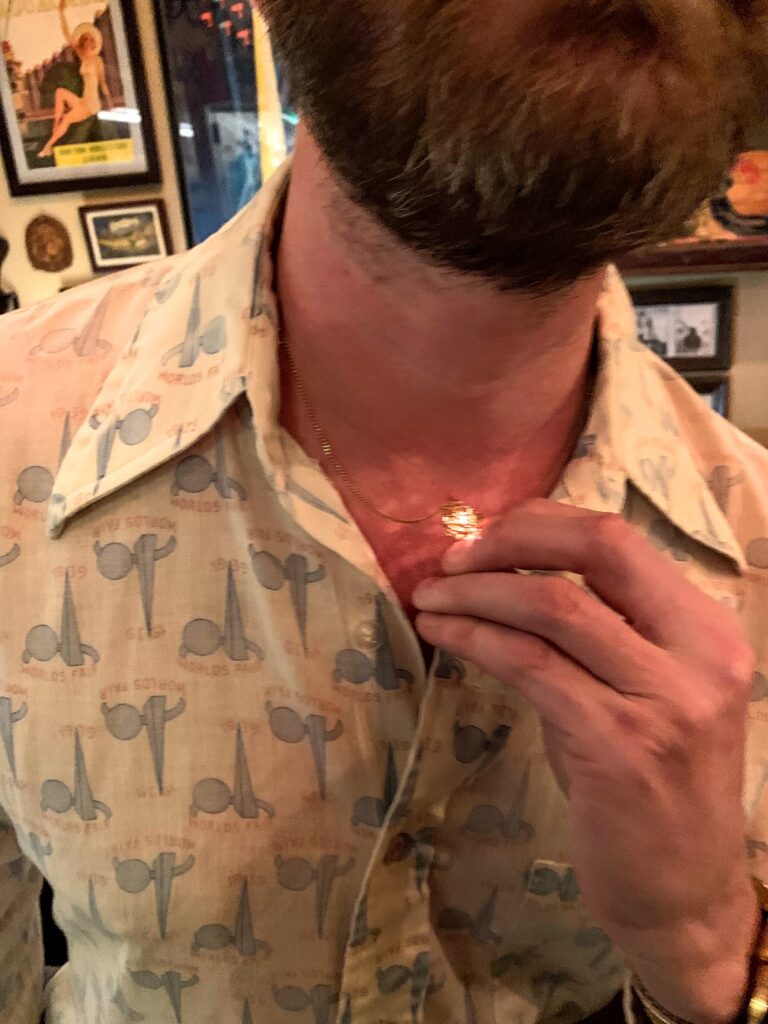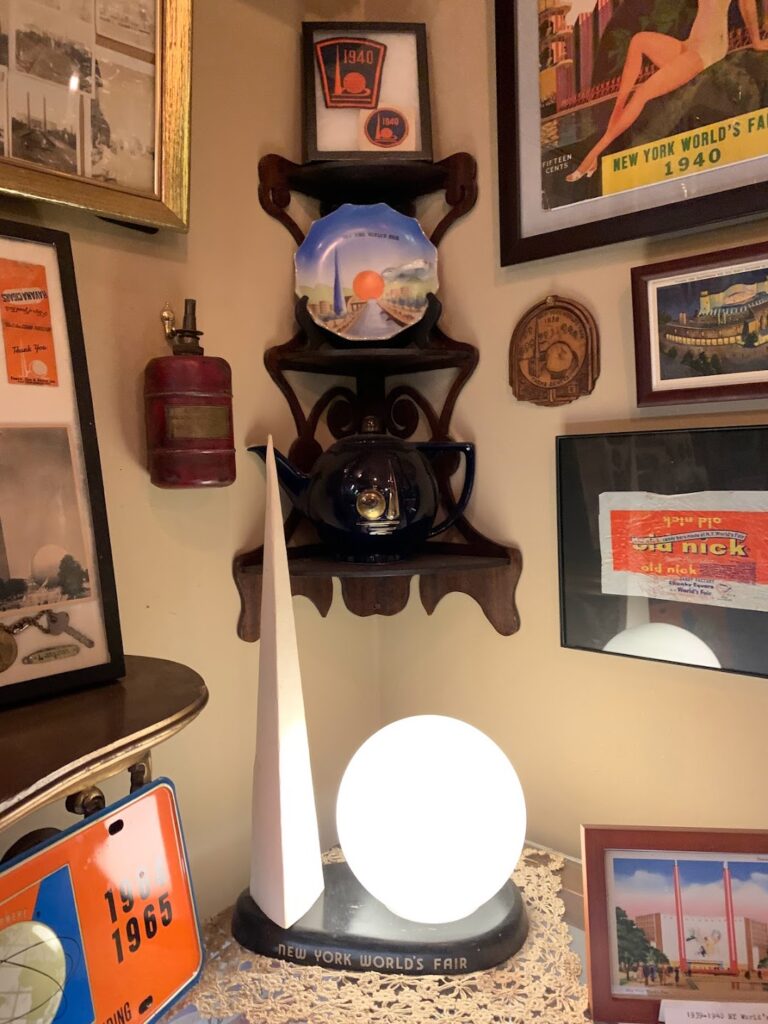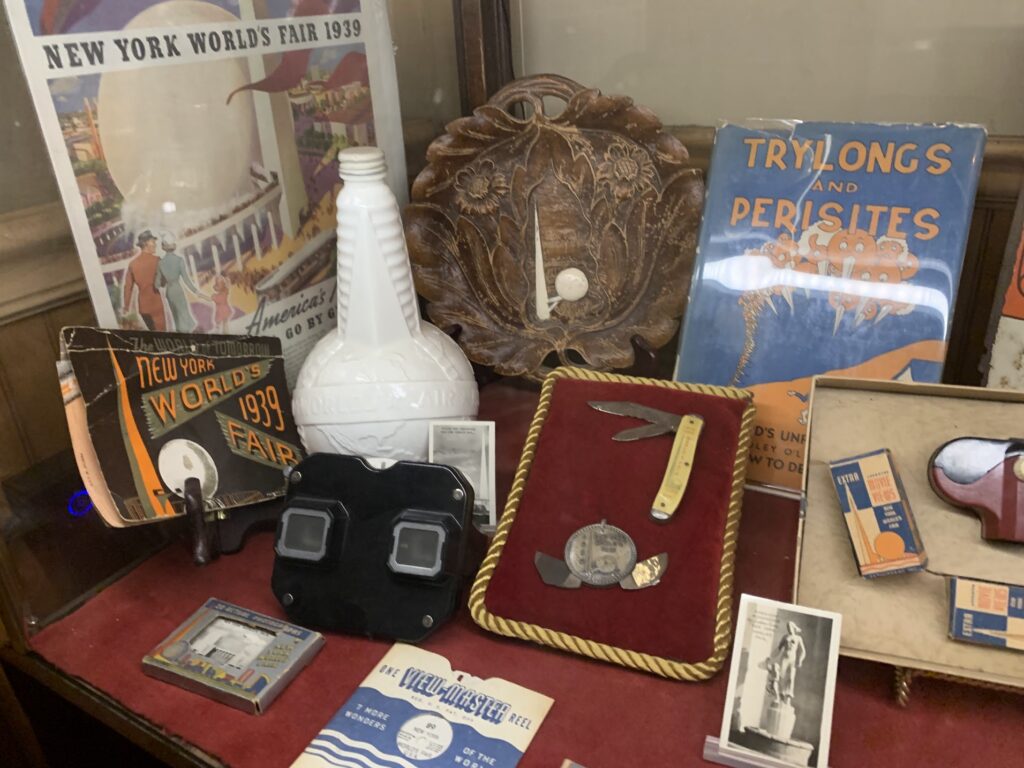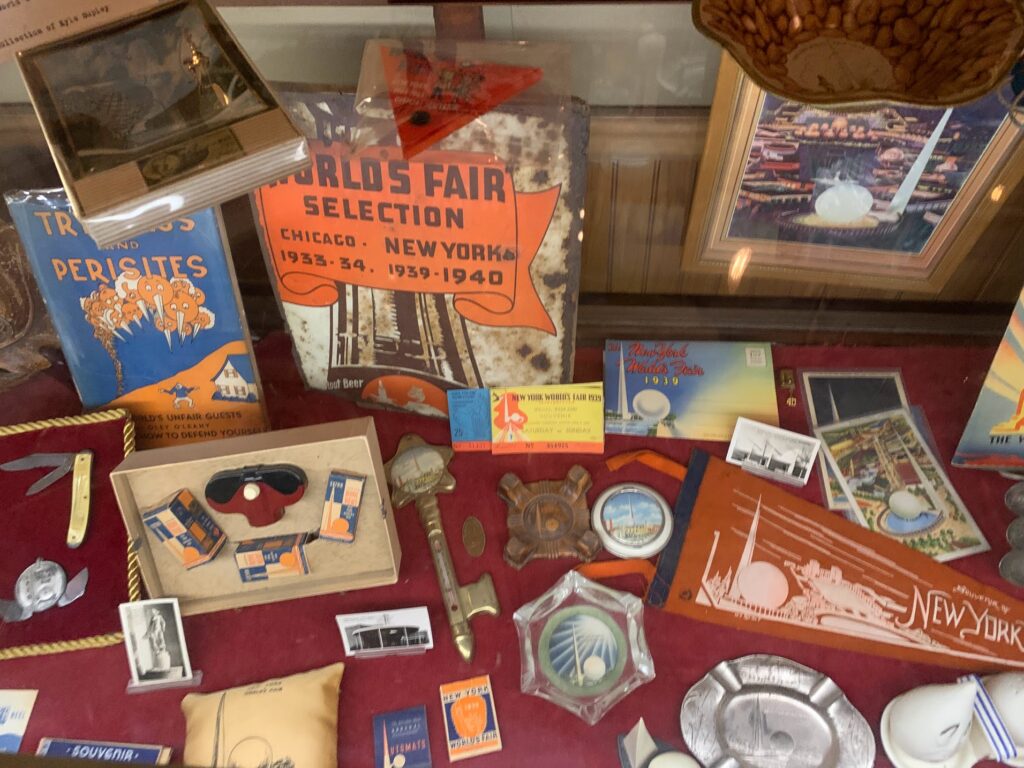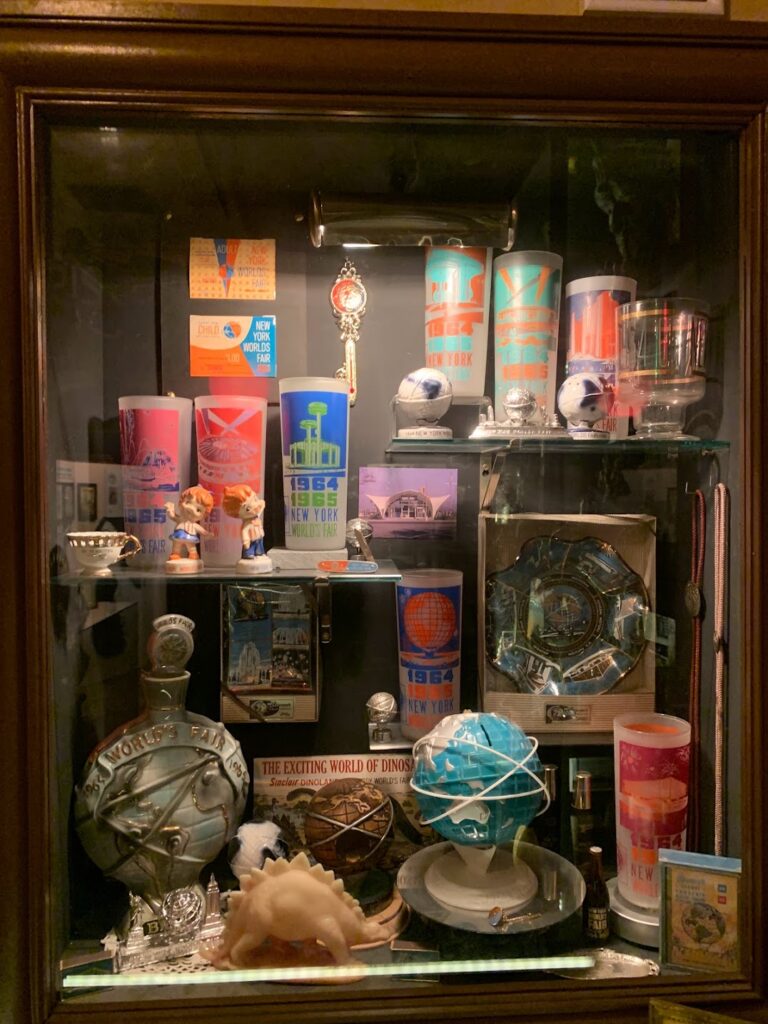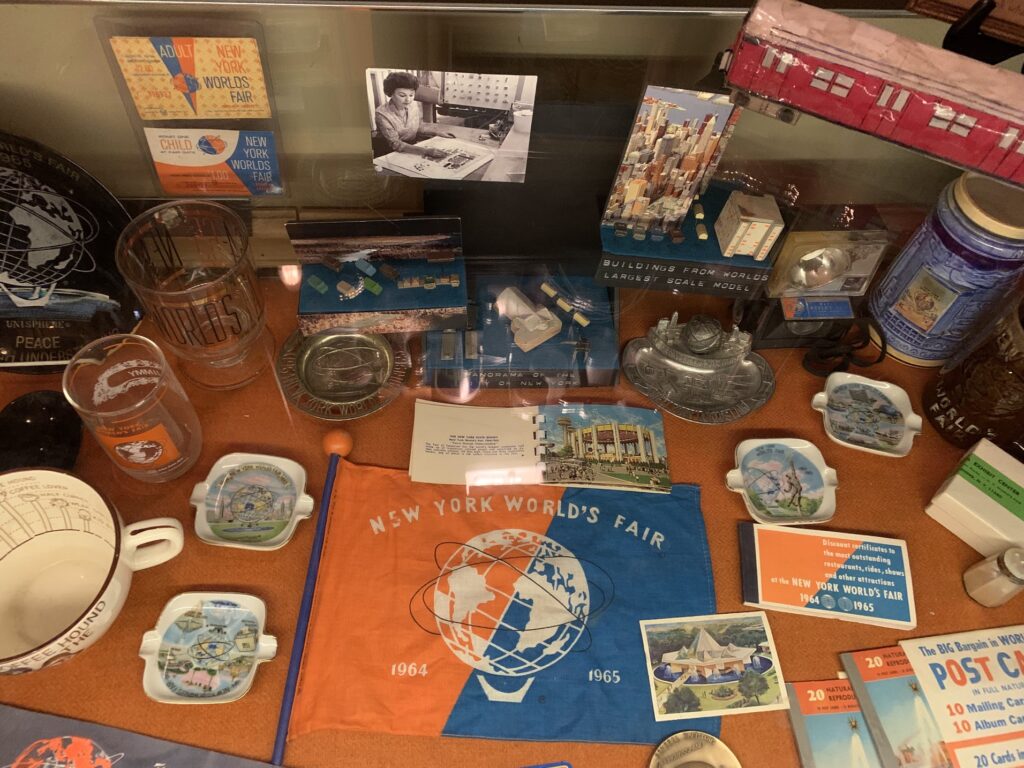 ---
You can watch Matthew Silva's entire film Modern Ruin on YouTube, detailing the history of the New York State Pavilion
Featured on the show: "Dawn of A New Day (Official Song of the World's Fair" by Horace Heidt
Featured on the show: audio from this corny 1964 TV commercial
---
FURTHER LISTENING
Other episodes from the back catalog to dive into after listening to this show
The World of Tomorrow: The 1939-40 World's Fair
Ruins of the World's Fair: The New York State Pavilion
The Crystal Palace: America's First World's Fair
---
FURTHER READING:
Other articles from the website that you might enjoy
The Bronx World's Fair of 1918: the failure which became a magical park
The Corona Ash Dump: Brooklyn's burden on Queens, a vivid literary inspiration and bleak, rat-filled landscape
The religious controversy behind a lonely Roman column just standing around by itself in Flushing Meadows Park
The World of Today: How the New York World's Fair connects to the Marvel Cinematic Universe
George Washington's inauguration and the 1939 World's Fair
Robert Moses rejected this terrifying Margaret Keane painting from hanging at the 1964-65 World's Fair