PODCAST

 It's the ninth annual Bowery Boys ghost stories podcast, our seasonal twist on history, focusing on famous tales of the weird and the disturbing at some of New York's most recognizable locations.

Don't be frightened! We're here to guide you through the back alleys … OF TERROR!

In this installment, we take a look at the spectral lore behind some of New York City's most famous landmarks, buildings with great reputations as iconic architectural marvels and locations for great creativity.

But they're also filled with ghost stories:

Who are the mysterious sisters in colorful outerwear skating on the icy pond in Central Park? And why are there so many uninvited guests at the Dakota Apartments, one of the first and finest buildings on the Upper West Side?

Meanwhile, at the Chelsea Hotel, all the intense creativity that is associated with this great and important location seems to have left an imprint of the afterworld upon its hallways.

Over at Grand Central Terminal, the Campbell Apartment serves up some cocktails — and a few unnatural encounters with Jazz Age spirits.

Finally, on the Brooklyn Bridge, a tragedy during its construction has left its shadow upon the modern tourist attraction. Who's that up ahead on the pedestrian pathway?

A little spooky fun — mixed with a lot of interesting history — and a few cheesy sound effects!

To get this week's episode, simply download it for FREE from iTunes or other podcasting services or get it straight from our satellite site.

You can also listen to the show on Stitcher streaming radio and TuneIn streaming radio from your mobile devices.

Or listen to it straight from here:
The Bowery Boys #192: HAUNTED LANDMARKS OF NEW YORK

___________________________________________________________________________

The Bowery Boys: New York City History podcast is brought to you …. by you!

We are now producing a new Bowery Boys podcast every two weeks.  We're also looking to improve the show in other ways and expand in other ways as well — through publishing, social media, live events and other forms of media.  But we can only do this with your help!

We are now a member of Patreon, a patronage platform where you can support your favorite content creators for as little as a $1 a month.

Please visit our page on Patreon and watch a short video of us recording the show and talking about our expansion plans.  If you'd like to help out, there are five different pledge levels (and with clever names too — Mannahatta, New Amsterdam, Five Points, Gilded Age, Jazz Age and Empire State). Check them out and consider being a sponsor.

We greatly appreciate our listeners and readers and thank you for joining us on this journey so far. And the best is yet to come!

________________________________________________________________________

Two women in fashionable skating garments 1889. Perhaps similar to the ensembles worn by Janet and Rosette Van Der Voort during their ghostly figure eights in Central Park.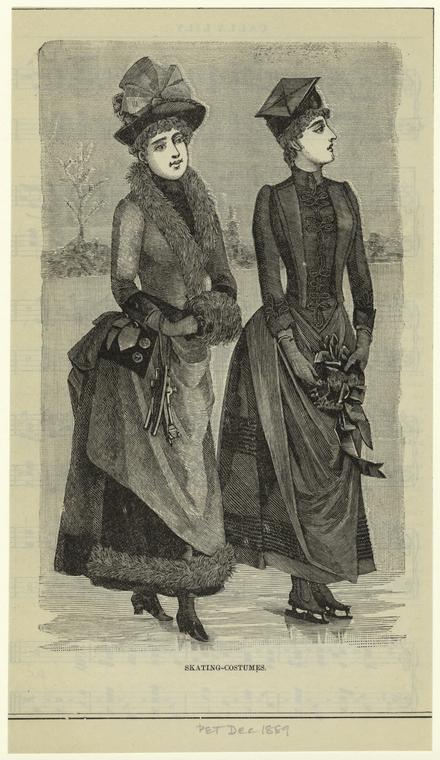 A famous image of the Dakota Apartment — all alone on the Upper West Side landscape — with skaters enjoying the frozen pond on a cold winter's day.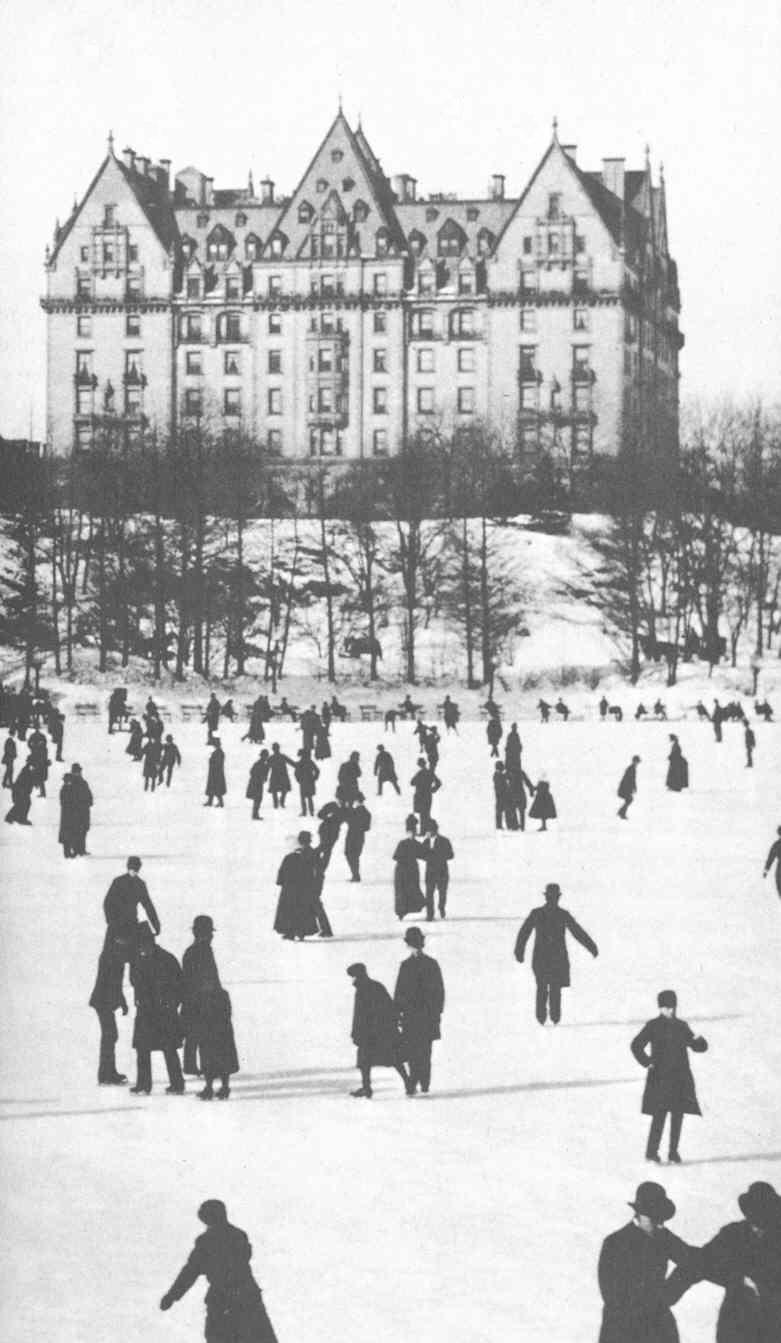 The Dakota photographed in 1890/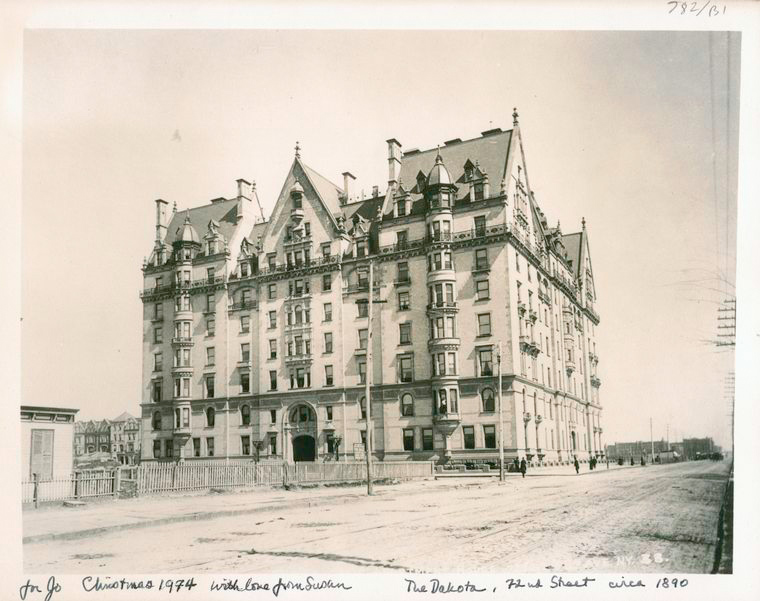 A haunting illustration by Eliza Greatorex from 1885 showing "The Dakota behind a rock at 72nd Street and Bloomingdale Road."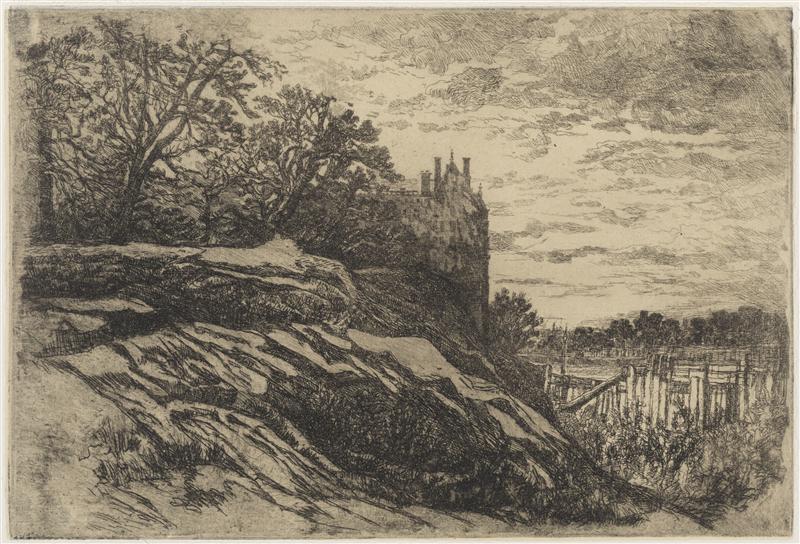 The Chelsea Hotel in 1903, one of the premier apartment houses in New York City which eventually became a destination (both short and long-term) for the city's artistic circles. It also attracted its share of eccentric and even disturbed individuals over the decades.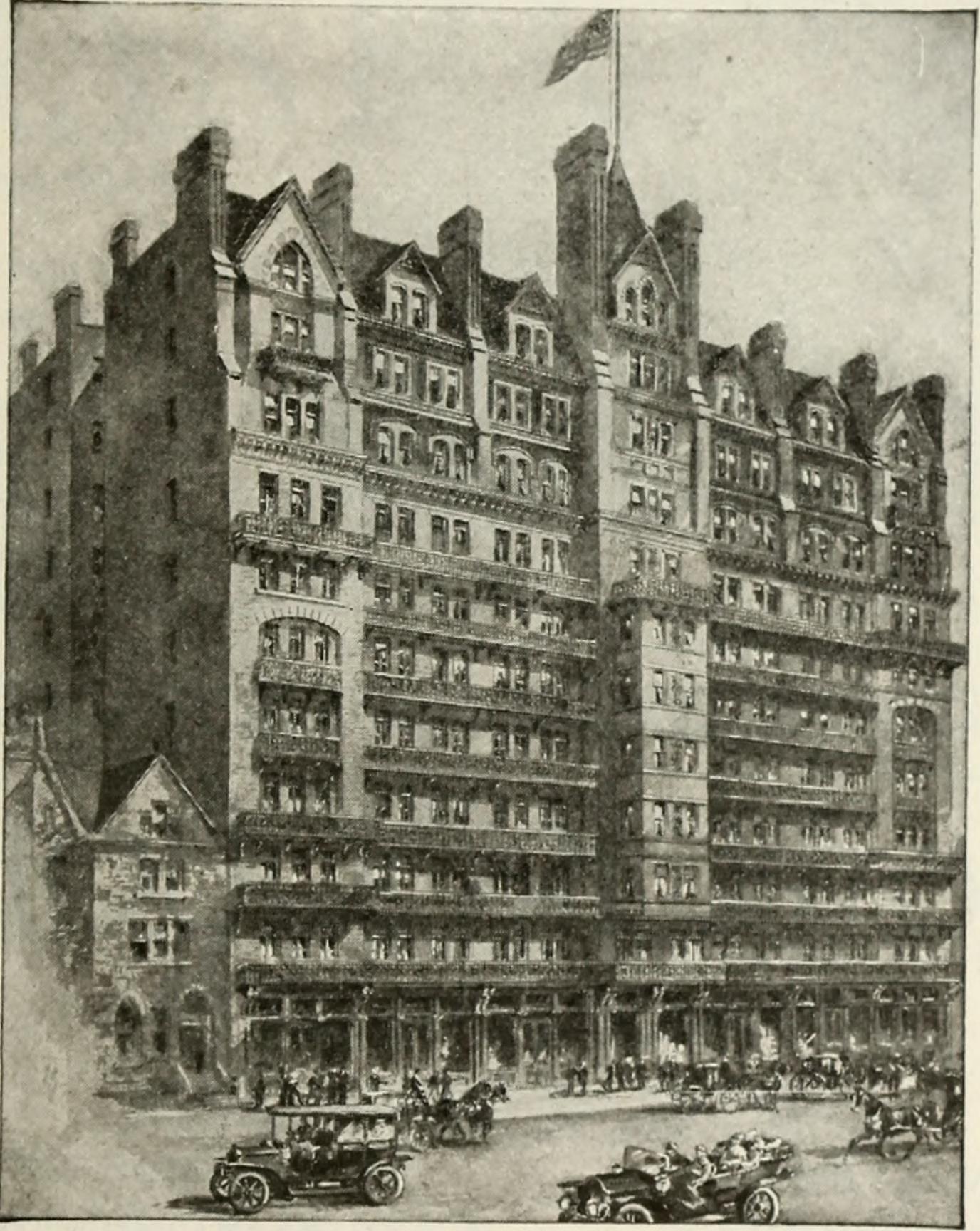 Oh what these floors have seen! The Chelsea in 1936.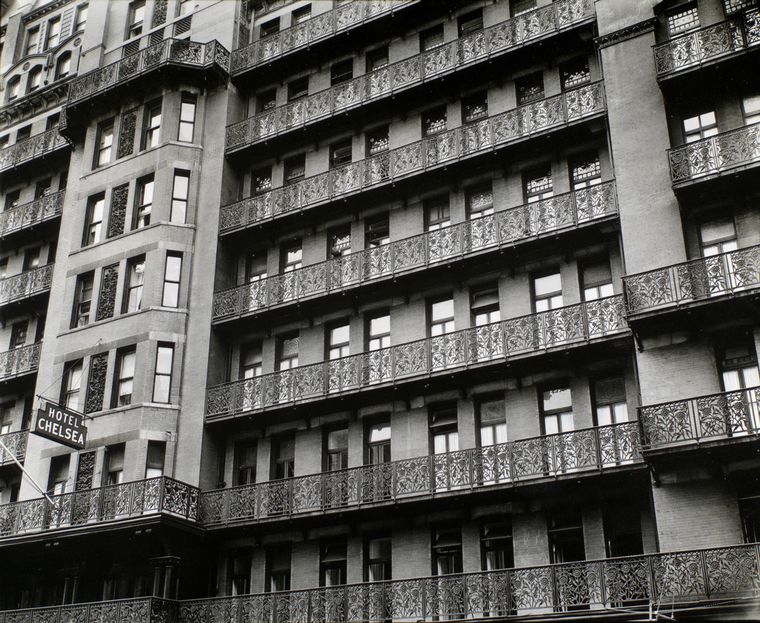 The interiors of the Campbell Apartment, back when it was an actual office. Are the ghosts of former party guests still enjoying the room's luxurious trappings? More information at this blog post at the Museum of the City of New York. All photos, taking in 1923, by the Wurts Brothers.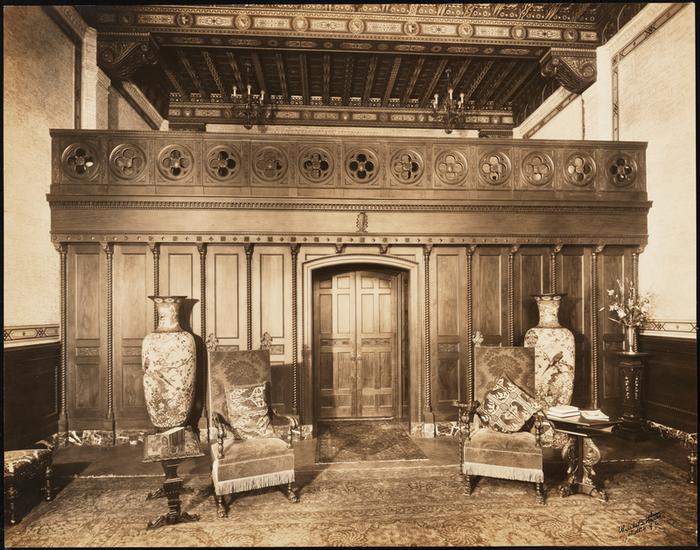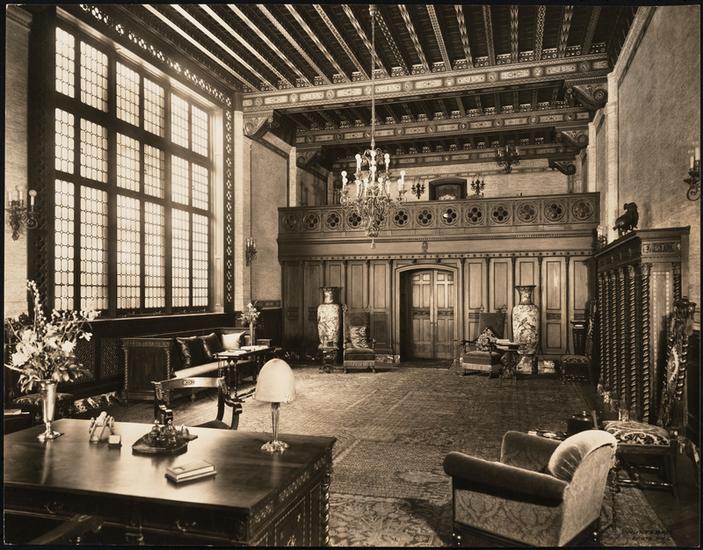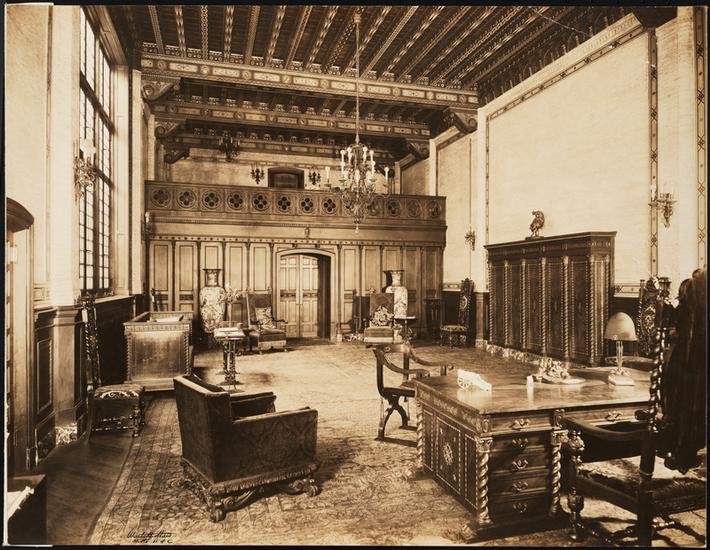 Workers upon the Brooklyn Bridge, a dangerous work environment where dozens of men were injured over the course of its construction.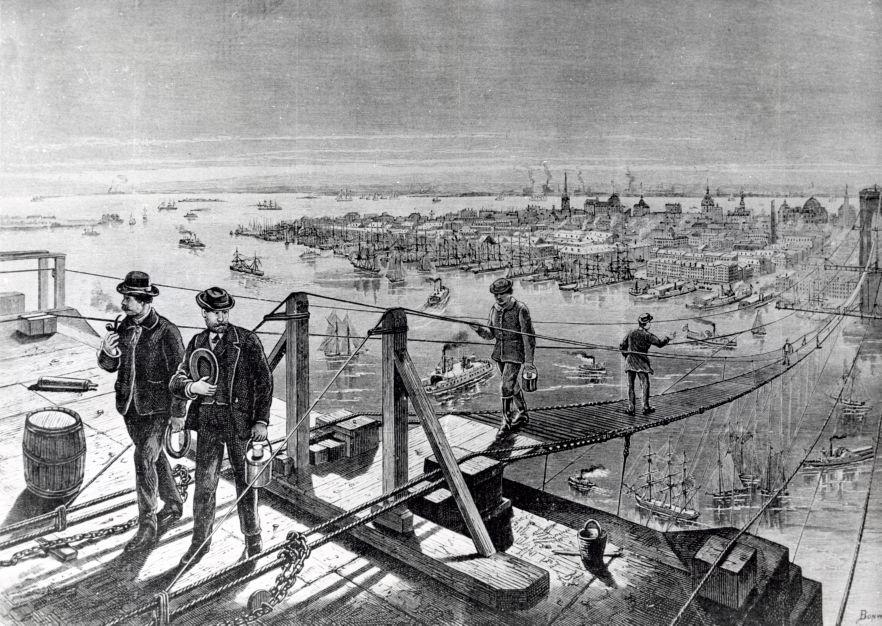 Construction of the approach to the bridge on the New  York side.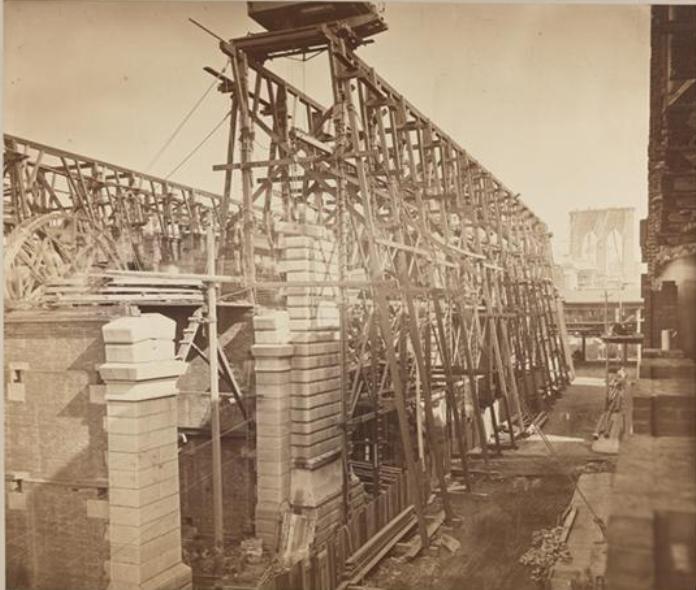 From the New York Times article regarding the unfortunate tragedy on the Brooklyn Bridge. Read the whole article here.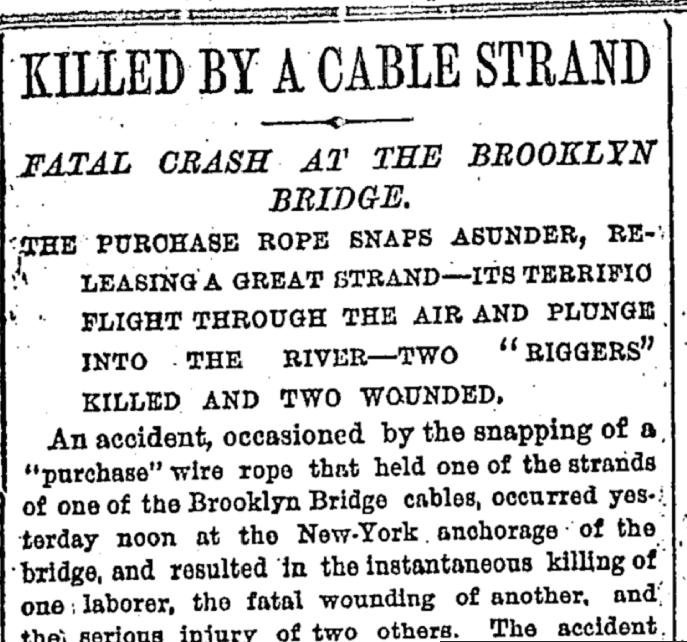 The scene at the bridge a few months after the accident — October 1878.
The picture at top is a reversed negative of the Methodist publishing and mission buildings, corner of Broadway and 11th Street, New York. [source]