For this year's annual Bowery Boys Halloween ghost stories podcast, we cautiously approach the dark secrets of Greenwich Village, best known for bohemians, shady and winding streets and a deeply unexpected history. You will never look at its parks and townhouses again after this show!
The stories featured on this year's show:
— The hidden history of Washington Square Park featuring the oldest tree in New York — nicknamed the Hangman's Elm — and some truly grave secrets beneath its lovely walkways
— The Brittany Residence Hall for New York University students has a very famous ghost, a child who experienced a horrible death and continued to haunt the halls of this former hotel, looking for friends to play with
— Mayor Jimmy Walker once lived across from an old burial ground in the West Village. But when its ancient plots were replaced with a city park (later renamed after the former nightlife mayor), the bodies and the tombstones were mostly paved over. To this day, a single grave marker sits astride the baseball field, a sole reminder of the area's macabre past.
— And finally the ceiling of a old Bank Street townhouse reveals an unusual object. This is an epic ghost tale that stretches from the mid 1920s to the early 1980s. And from the haunted streets of the West Village to a peaceful respite in Northern California.
---
The Bowery Boys: New York City History podcast is brought to you …. by you!
We are now producing a new Bowery Boys podcast every week. We're also looking to improve the show in other ways and expand in other ways as well — through publishing, social media, live events and other forms of media. But we can only do this with your help!
We are now a member of Patreon, a patronage platform where you can support your favorite content creators for as little as a $1 a month.
Please visit our page on Patreon and watch a short video of us recording the show and talking about our expansion plans. If you'd like to help out, there are five different pledge levels (and with clever names too — Mannahatta, New Amsterdam, Five Points, Gilded Age, Jazz Age and Empire State). Check them out and consider being a sponsor.
We greatly appreciate our listeners and readers and thank you for joining us on this journey so far.
---
In 2009 a complete headstone was found in Washington Square Park, near the area of the dog park.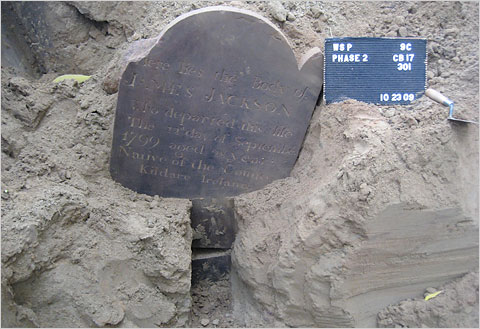 In 2015, while working on the water pipes underneath the park, workers discovered this grisly find.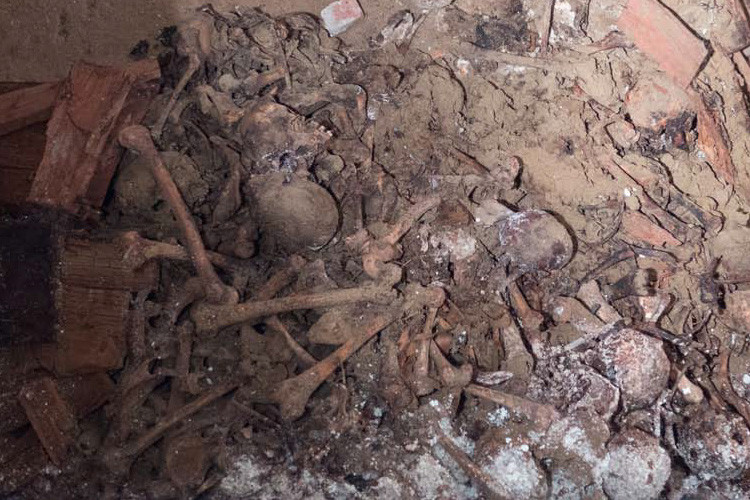 A 1945 advertisement for the Hotel Brittany and a couple other 'off the beaten path' hotels.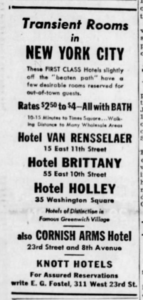 The former St. John's burial ground was turned into a park in the 1890s. "One Door that has been opened: St. John's Park in Hudson Street, — once a graveyard," says Jacob Riis in the caption for his image of the park.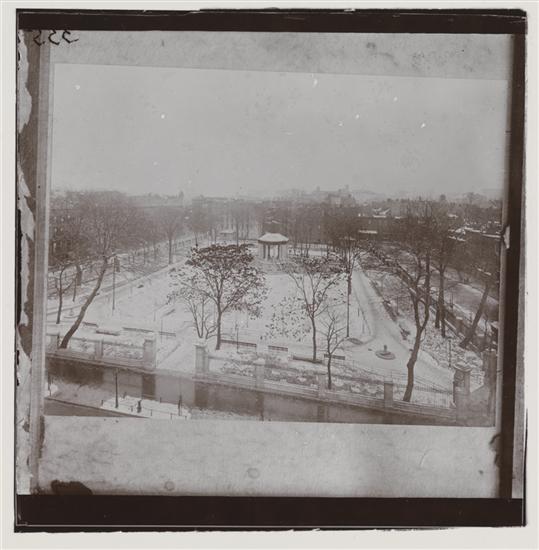 From the New York Times, Dec. 13, 1885: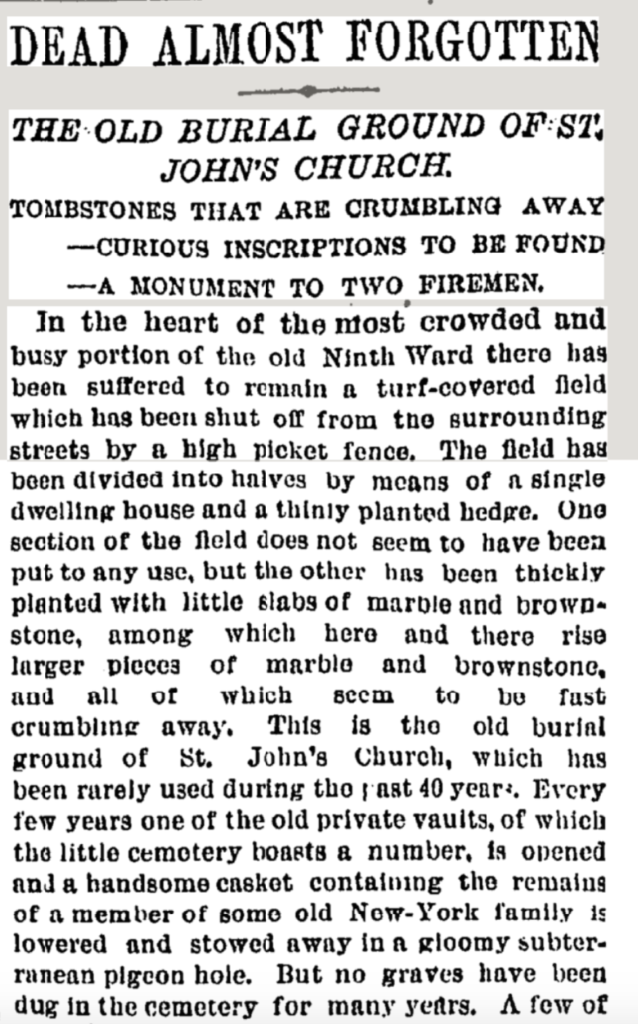 This show joins our growing collection of Bowery Boys Halloween specials. Creep yourself out while listening to these spooky legends of New York City. From the haunted woods of Van Cortlandt Park to spirits haunting Captain Kidd's treasure on Liberty Island. Psychics at Carnegie Hall, unsettling spirits in Cobble Hill, undead party animals at Grand Central!
Play them at the links below or find them on iTunes: [Main feed] [Archive feed]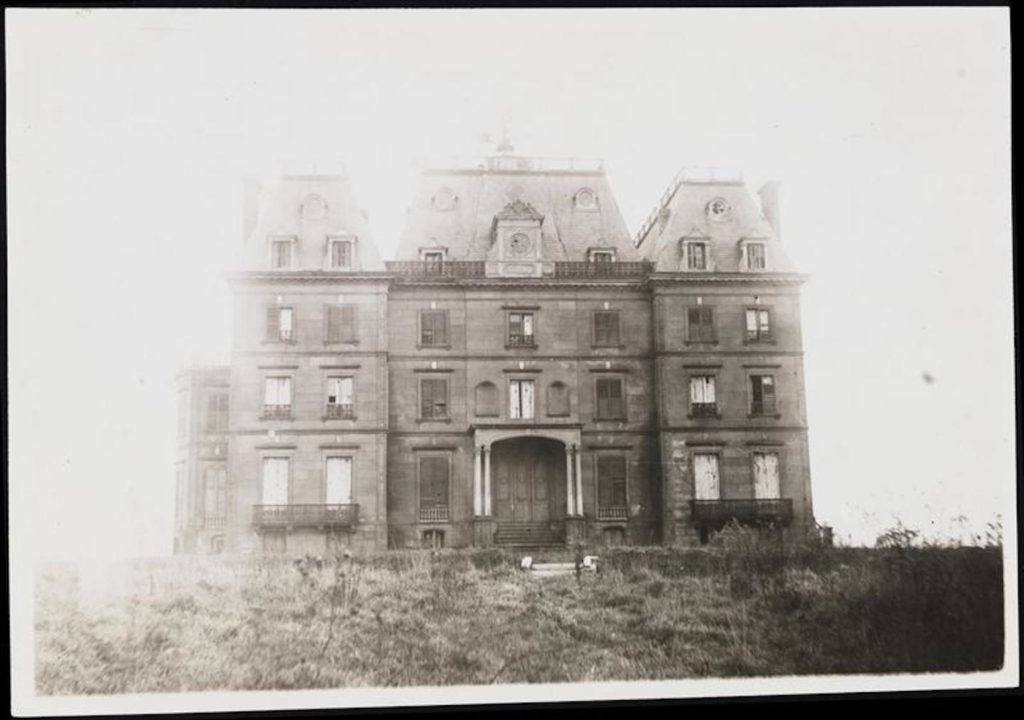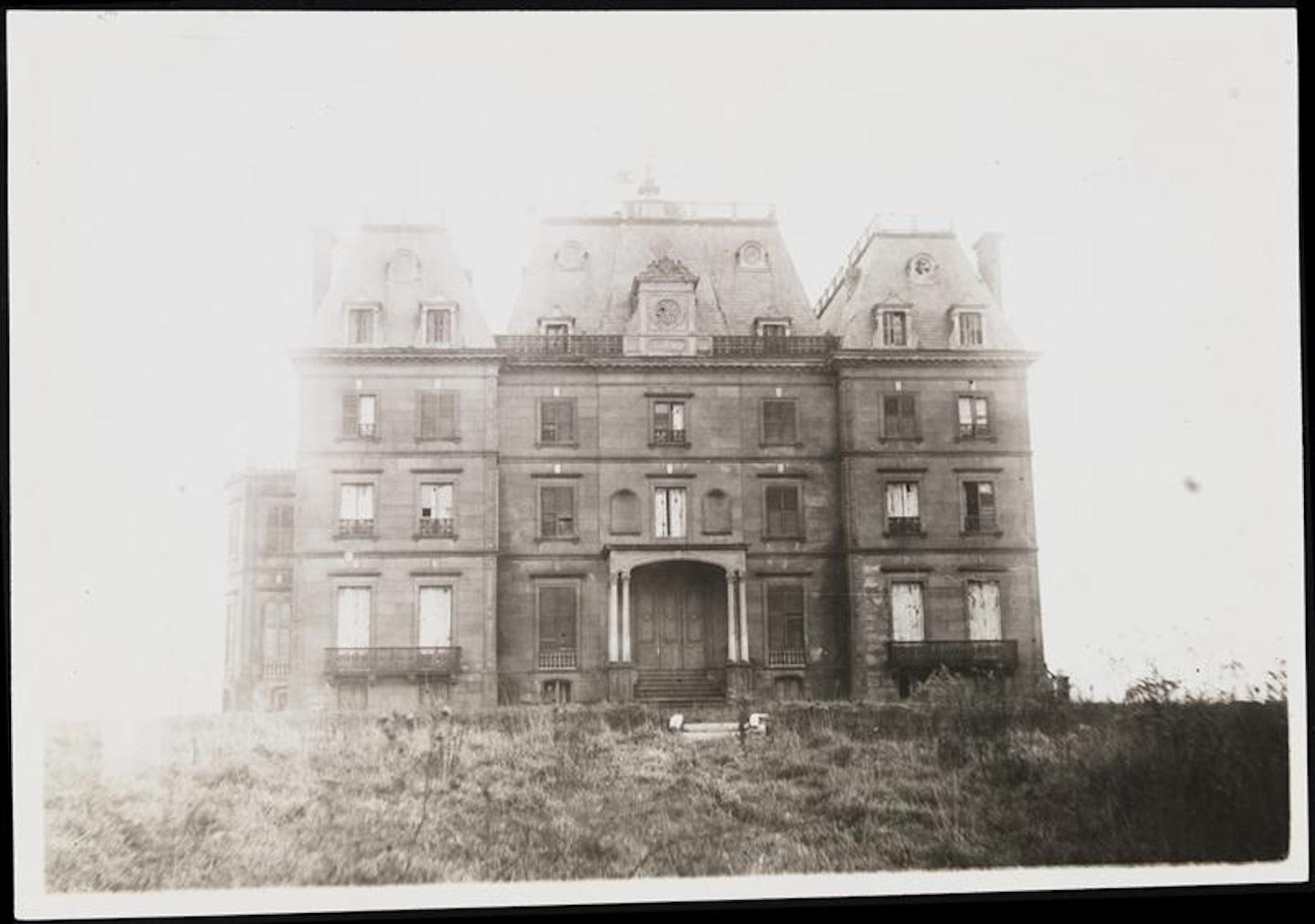 Highlighting haunted tales from the period just after the Civil War when New York City became one of the richest cities in the world — rich in wealth and in ghosts! In the Bronx once stood a haunted house in the area of Hunts Point, a mansion of malevolent and disturbing mysteries. Then we turn to Manhattan to a rambunctious poltergeist on fashionable East 27th Street. Over in Queens, a lonely farmhouse in the area of today's Calvary Cemetery is witness to not one, but two unsettling and confounding deaths. And finally, in Staten Island, we take a visit to the glorious Vanderbilt Mausoleum, a historic landmark and a location with a few strange secrets of its own.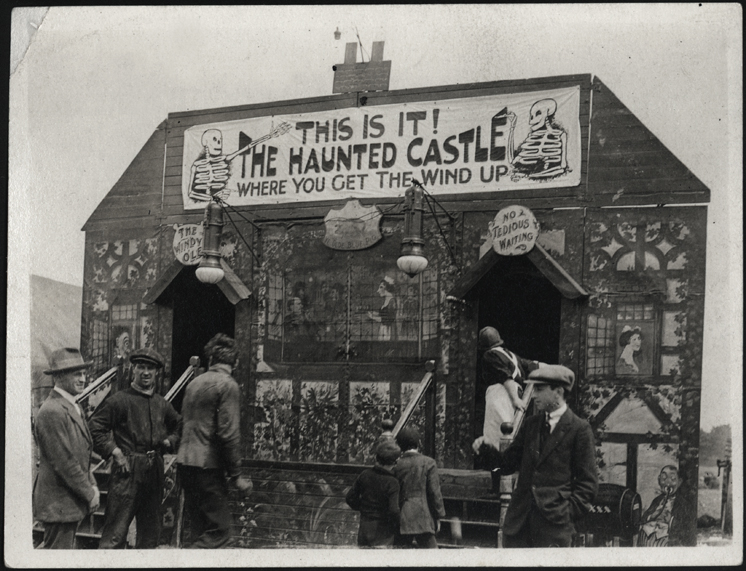 2015 Haunted Landmarks of New York
Ghost stories associated with the city's most popular and recognizable places from baby-faced spooks at the Dakota Apartments to spirited revelers at Grand Central Terminal. What's still lurking in the hallways of the Chelsea Hotel? And whatever you do tonight, do not linger too long on the Brooklyn Bridge at night! A figure from the bridge's past may still be looking for his head.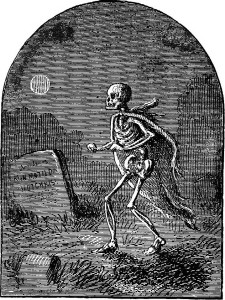 2014 Ghost Stories of Brooklyn
Four tales of spirits haunting Brooklyn back in the 19th century when it was still an independent city. A horrific gangly ghost on the railroad tracks, a historic Clinton Hill home with an invisible hand that would not stop knocking, a Coney Island hotel in 1894 with a secret in room 30, and the wacky wraiths of Bushwick's Evergreens Cemetery.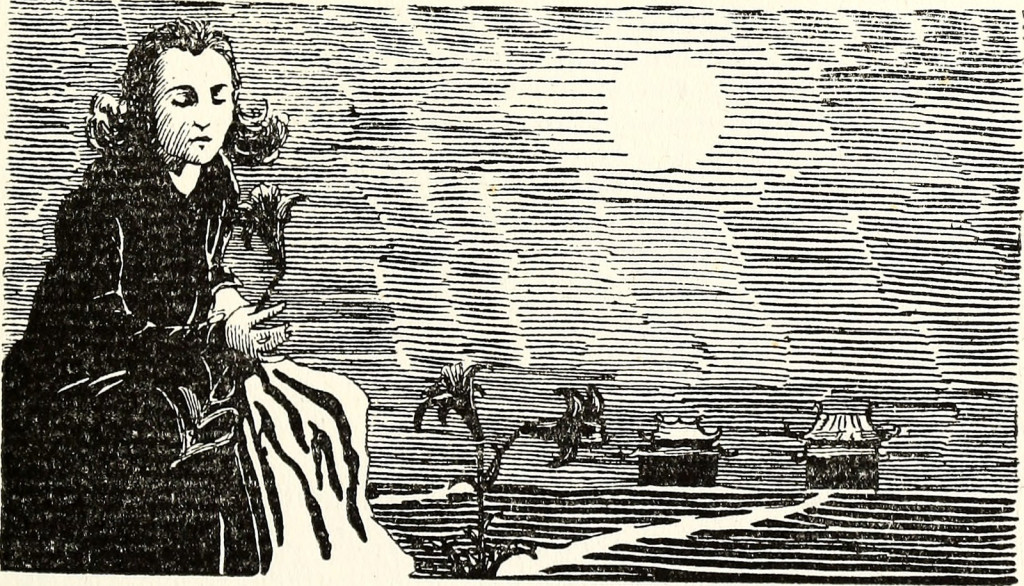 2013 Ghost Stories of Old New York
Tales set mostly before the 1840s featuring sinister stories of murder, shipwreck and death by fright! Spirits of dead Lenape Indians may haunt the forest of Van Cortlandt Park. A romantic West Village restaurant finds its home inside the former carriage house of Aaron Burr. Might the vice president still be visiting? We bring you the legend of an old Brooklyn fort that once sat in Cobble Hill and terrified those who traveled along on old Red Hook Lane. And finally, over at St Paul's Chapel, a respected old actor wanders the churchyard, looking for his body parts.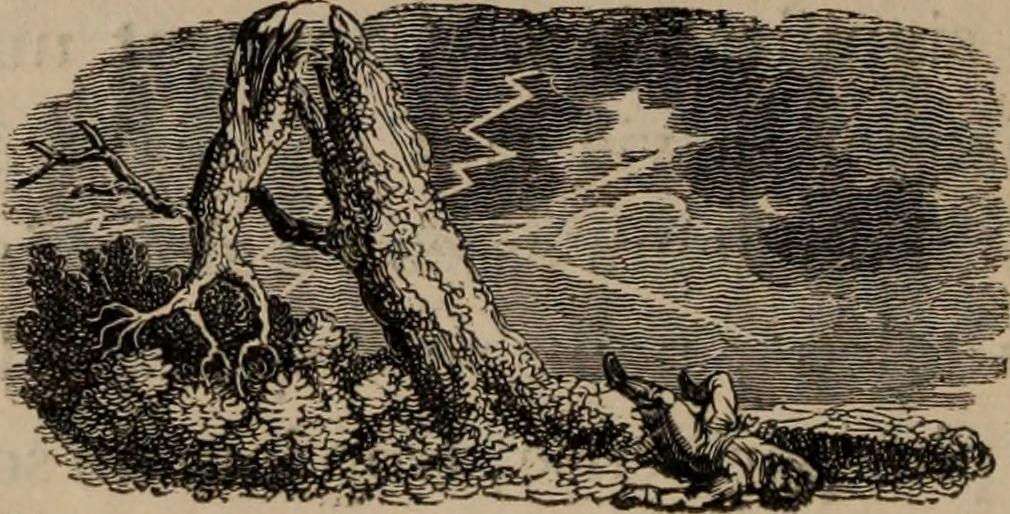 2012 Mysteries and Magicians of New York
Grab a drink at the Ear Inn, one of New York's most historically interesting bars, and you might meet Mickey, the drunken sailor-ghost. A frightening story of secret love at old Melrose Hall conjures up one of Brooklyn's most popular ghostly legends. A woman is possessed through a Ouija board, but while she accept the challenge by one of New York's first ghostbusters? And a tale of Harry Houdini, Sir Arthur Conan Doyle, and the line between the supernatural and mere sleight of hand.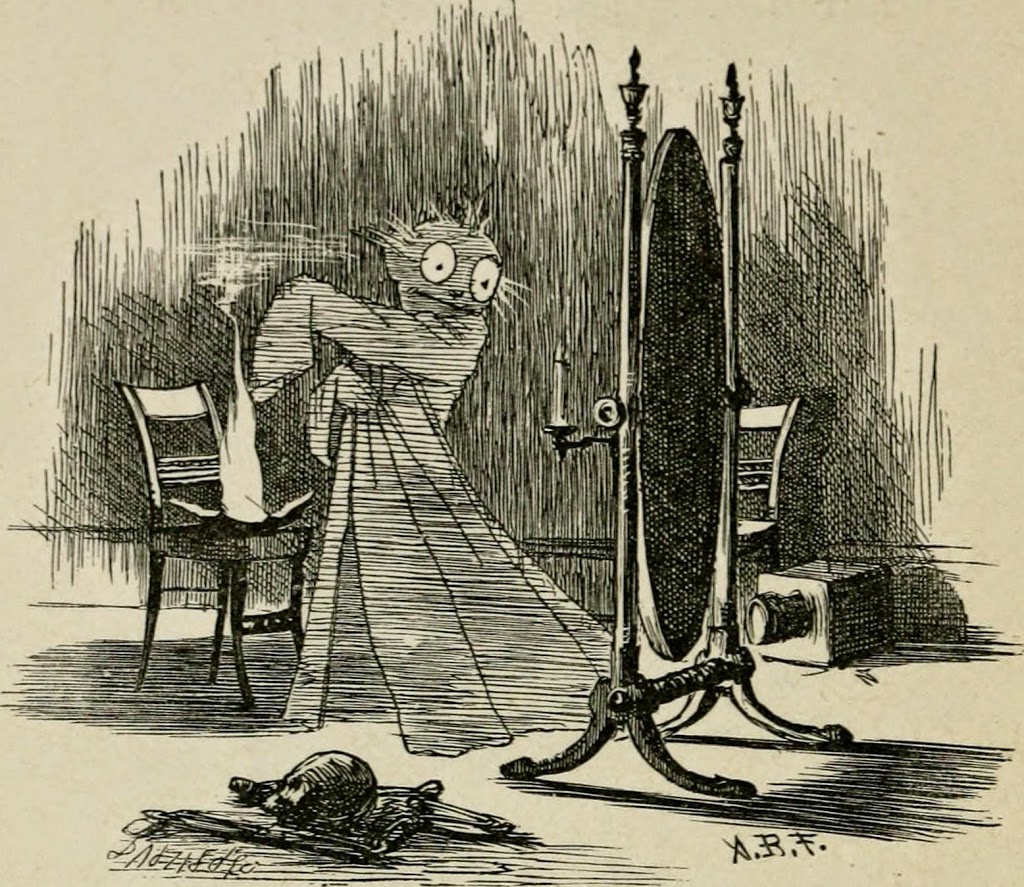 2011 Haunted Histories of New York
What's horrors are buried at the foot of the Statue of Liberty? What's below a Brooklyn Catholic church that makes it so dreadfully haunted? What ghost performs above the heads of theatergoers at The Palace? And what is it about the Kreischer Mansion that makes it Staten Island's most haunted home?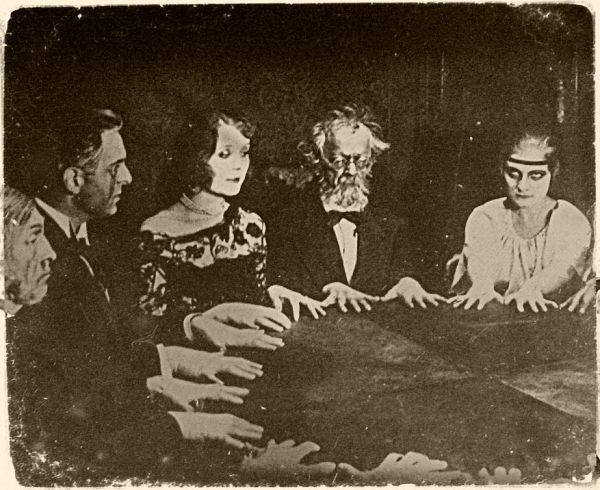 2010 Supernatural Stories of New  York
The scary revelations of a New York medium, married Midtown ghosts who fight beyond the grave, a horrific haunting at a 14th Street boardinghouse, and the creepy tale of New York's Hart Island.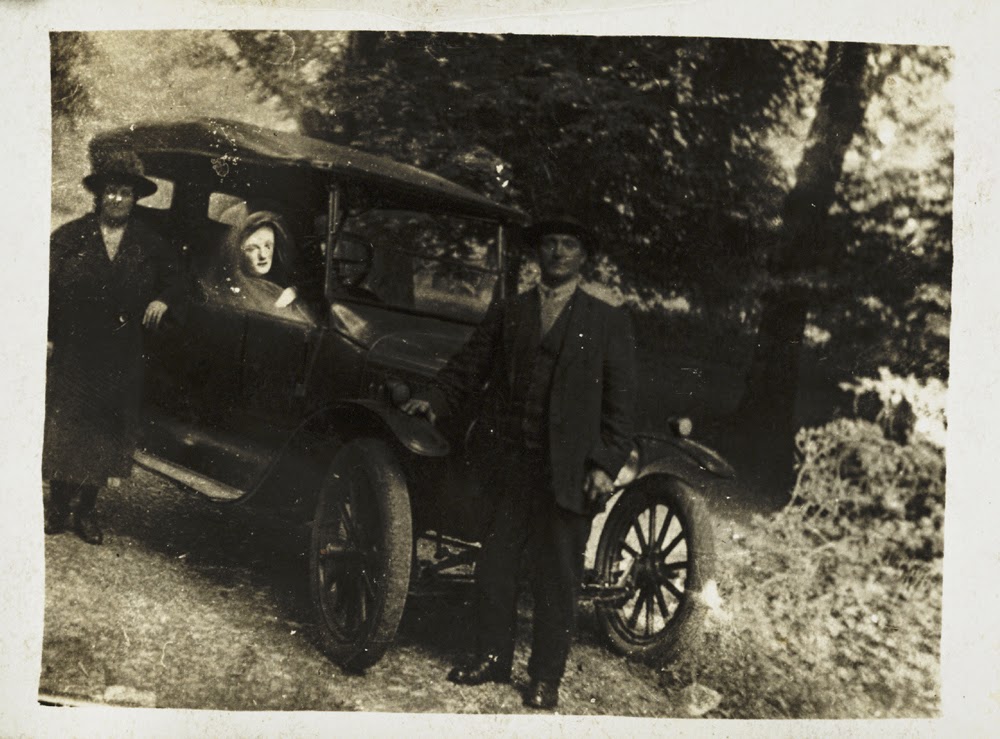 2009 Haunted Tales of New York: Urban Phantoms
The secrets of the restless spinster of the Merchants House, the jovial fright of the Gay Street Phantom, the legend of the devil at Spuyten Duyvil Creek, and the spirit of a dead folk singer.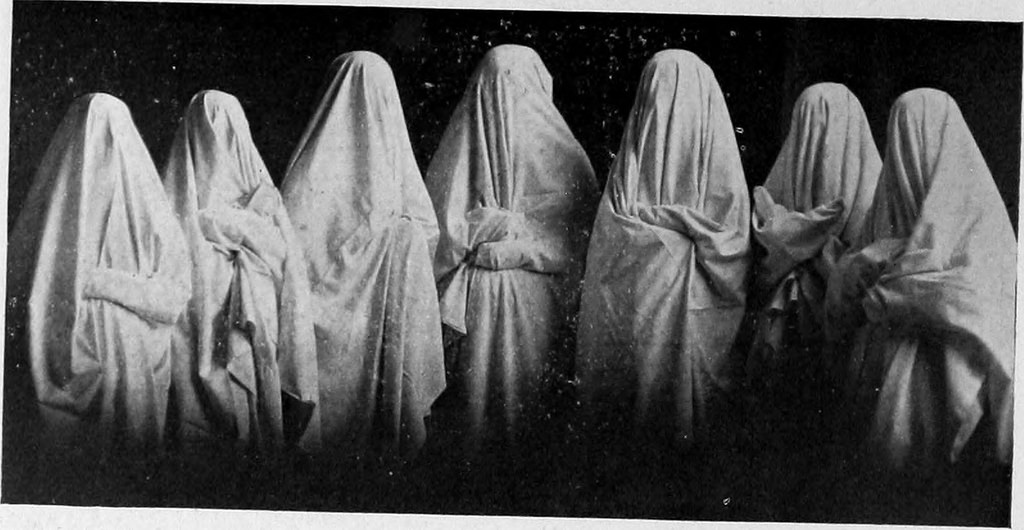 2008 Spooky Stories of New York
The drunken spirits of the Algonquin, the mysteries of a hidden well in SoHo, the fires of the Witch of Staten Island, and 'the most haunted brownstone in New York.'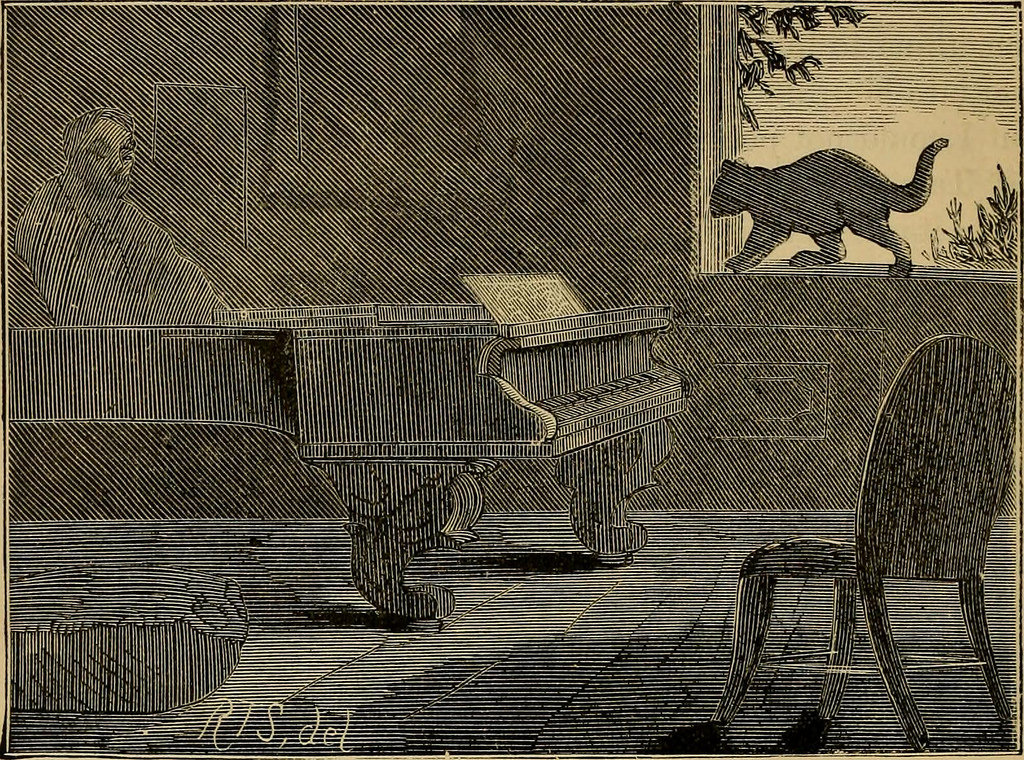 2007 Ghost Stories of New York
The ghosts of a tragic Ziegfeld girl, a scandalous doyenne of old New York, a bossy theater impresario and the ghoulish bell-ringer of St. Mark's-in-the-Bowery.
Here are the locations mentioned in all of our ghost podcasts: