---
Our first ghost stories show was released on October 11, 2007, featuring New York City's famous haunted tales and urban legends (with historical context). Since that time we have released seventeen Halloween-related shows as well as a recording of our Joe's Pub live show.
Take a spooky trip down memory lane with a re-listen to all our past Halloween shows.
Listening tip: The episodes do get better with each passing year so start with the newest one and work your way back to 2007.
Creep yourself out while listening to these spooky legends of New York City. From the haunted woods of Van Cortlandt Park to spirits haunting Captain Kidd's treasure on Liberty Island. Psychics at Carnegie Hall, unsettling spirits in Cobble Hill, undead party animals at Grand Central!
Play them at the links below or find them on your favorite podcast players.
And if you have Spotify, you can find all of our Ghost Stories podcasts in one special playlist: [Listen here]
---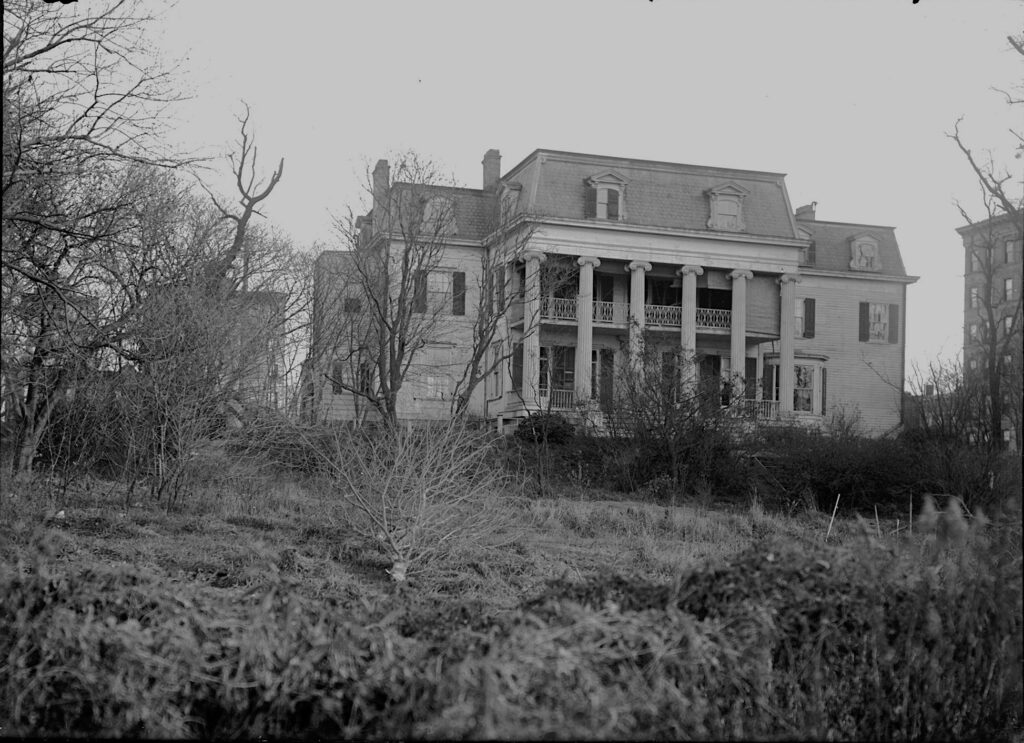 2023 Ghost Stories by Gaslight
Spooky stories from the gaslight era of New York City, the illuminating glow of the 19th century revealing the spirits of another world. Featuring various ghost stories associated with Fordham University, a tale of literary ghosts in Astor Place, a haunted townhouse north of Washington Square Park and a haunted tenement on the East River waterfront.
---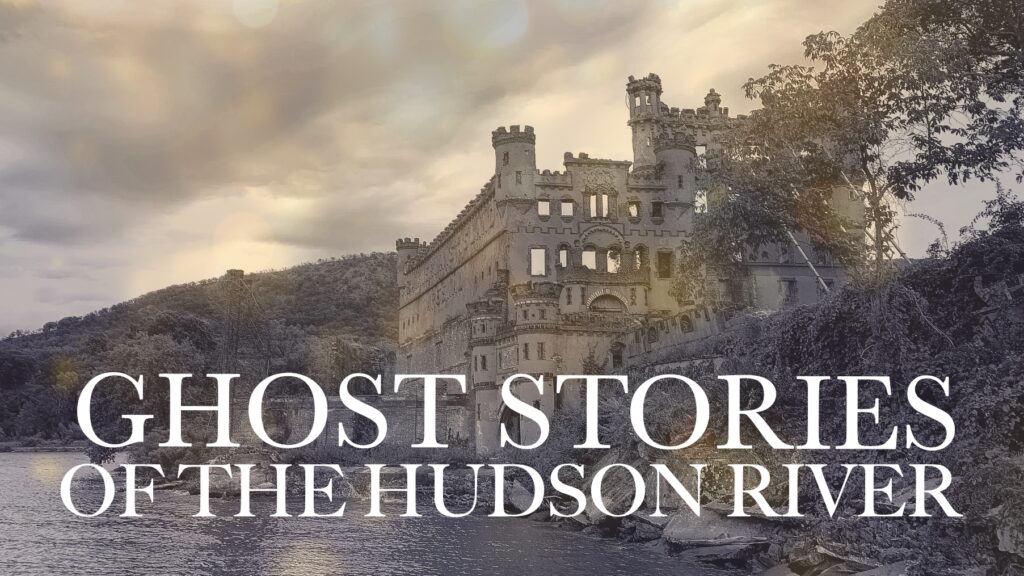 2022 Ghost Stories of the Hudson River
Featuring a ghost-filled mansion in Nyack, New York that holds a unique place among all American supernatural sites; the unsettling tale behind those mysterious ruins known as Bannerman Castle; a ghastly apparition in the Colonial-era Catskills leads to a disturbing life sentence and the secrets of Kingston's Old Dutch Church with an entity which may trapped beneath its holy steeple.
---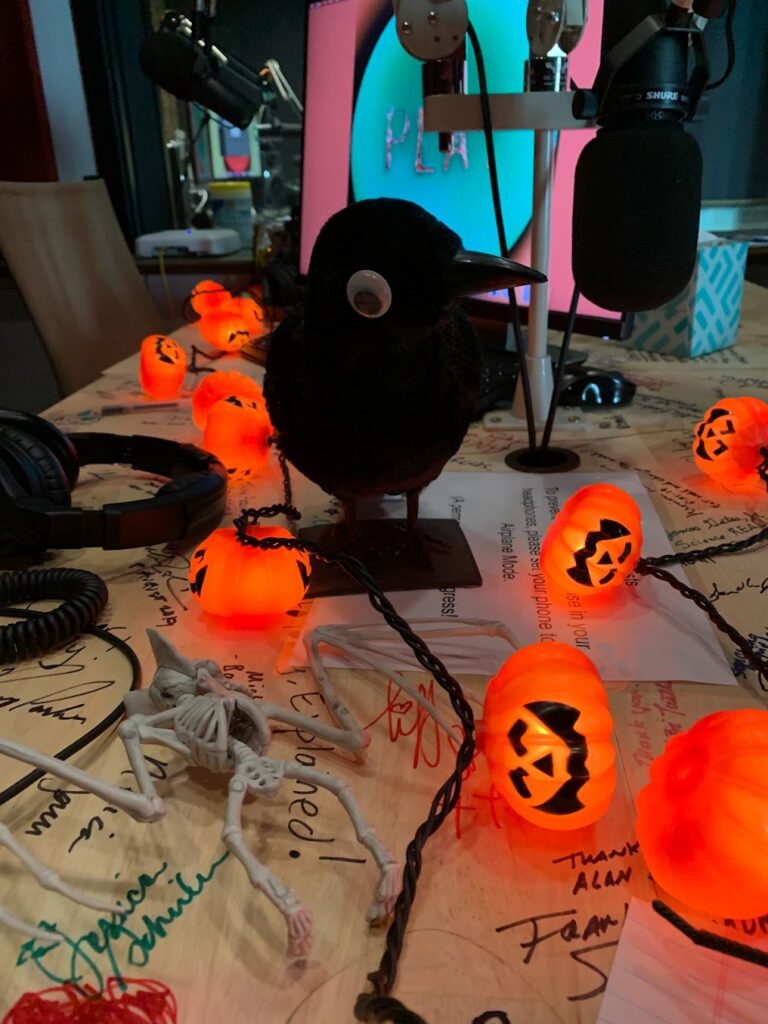 2021 Gotham's Greatest Ghosts
For this 15th annual Bowery Boys Halloween ghost story podcast, Greg and Tom taking a look back at their favorites (and yours), the tales which have stayed with us — which have possessed us — like a persistent phantom who refuses to leave.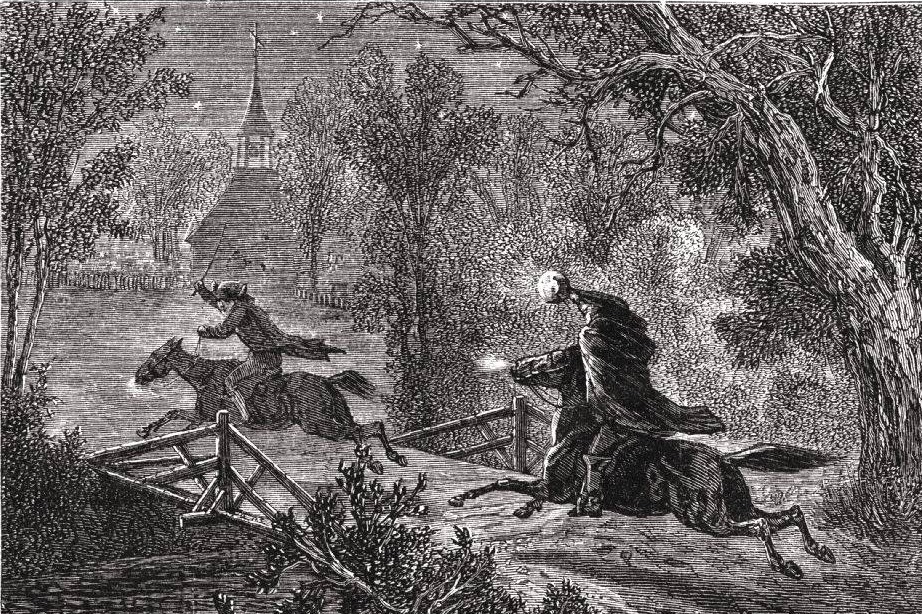 2020 — Literary Horrors of New York City
We present classic tales of the strange and supernatural written by the most famous horror writers in New York City history.
— A celebration of the 200th anniversary of Washington Irving's "The Legend of Sleepy Hollow," featuring the Headless Horseman and the backstory of this classic story's creation;
— The unsettling nights of H.P. Lovecraft in Brooklyn where his xenophobia, racism and anxiety manifest into a pair of dark, claustrophobic tales, plucked from the waterfront and the West Village;
— A bizarre and allegedly true story (or is it an urban legend?) of an unconventional jewel thief named Fanchon Moncare, made famous by that 20th century purveyor of all things unbelievable — Robert Ripley;
— And a look at the life of Patricia Highsmith — celebrating the 100th anniversary of her birth a bit early — whose nasty little tales of mad murderers have inspired Hollywood and unsettled a new generation of suspense lovers.
---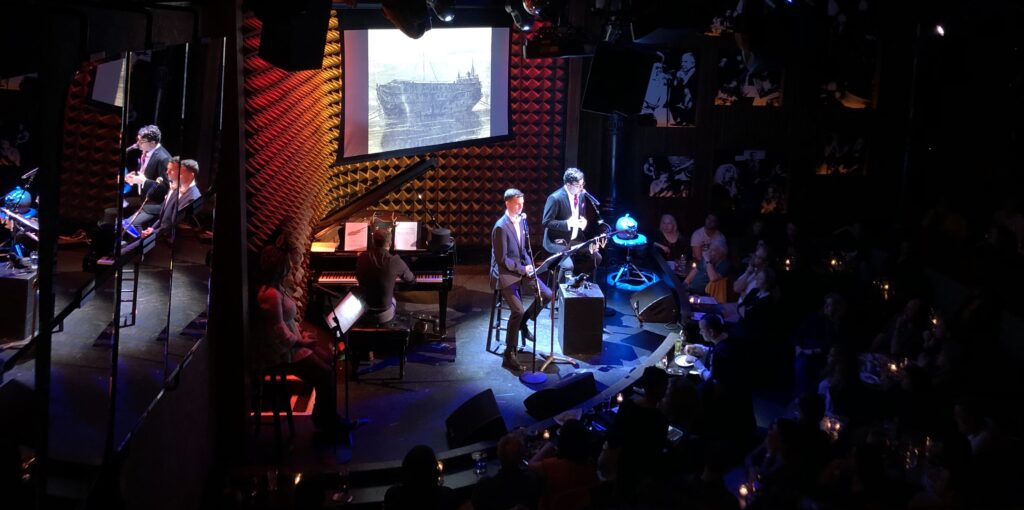 2020 — Ghost Stories of Old New York (ALIVE at Joe's Pub 2019)
A very special Bowery Boys: New York City History podcast presentation, recorded live on Halloween Night 2019 at Joe's Pub. Prepare to hear new versions of your favorite ghost stories including:
— A Brooklyn house haunting that may be related to the spirits from a colonial-era prison ship;
— A famous murder trial from the year 1800 and a mysterious well which still stands in the neighborhood of SoHo;
— The ghosts (or other supernatural entities) which guard the treasure of the famous Captain Kidd; and
— The mournful secrets of a famed Broadway theater and the inner demons of a Hollywood icon.
With an ALL NEW GHOST STORY — WHO HAUNTS THE FORMER ASTOR LIBRARY?
---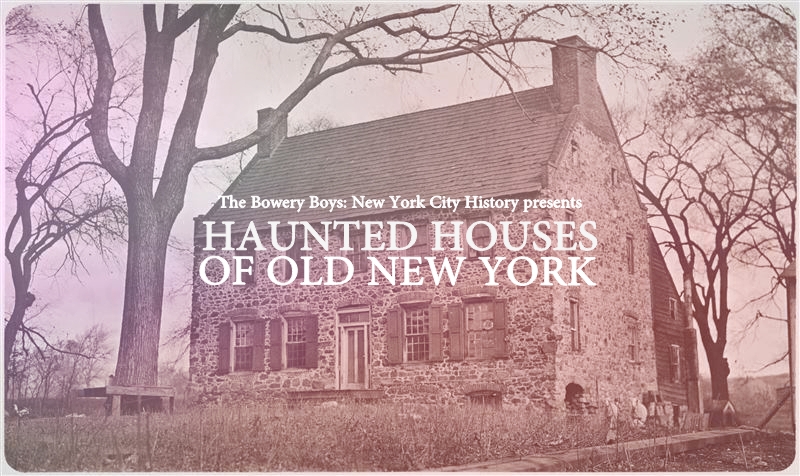 2019 — Haunted Houses of Old New York
Near Madison Square Park, an eccentric writer posts a classified ad, hoping to rent out an attic room to a prospective subletter. Unfortunately the room already an occupant — a greenish ghost with a troubling Civil War history.
— The Conference House in Staten Island played an interesting role in the Revolutionary War, and some residents from that period may still wander its ancient hallways.
— On the Upper East Side, a lavish penthouse ballroom may be permanently vexed with the ghost of a testy spirit named Mrs. Spencer. Can a legendary funny lady and a Vodou priestess manage to keep the ghoul under control?
And for the first time in Bowery Boys ghost-stories history, Greg and Tom record a segment of the show — from within an actual haunted house. Merchant's House docent Carl Raymond joins them for a close look at the life of Gertrude Tredwell and the rooms where she lived and died — and may, to this very day, haunt.
---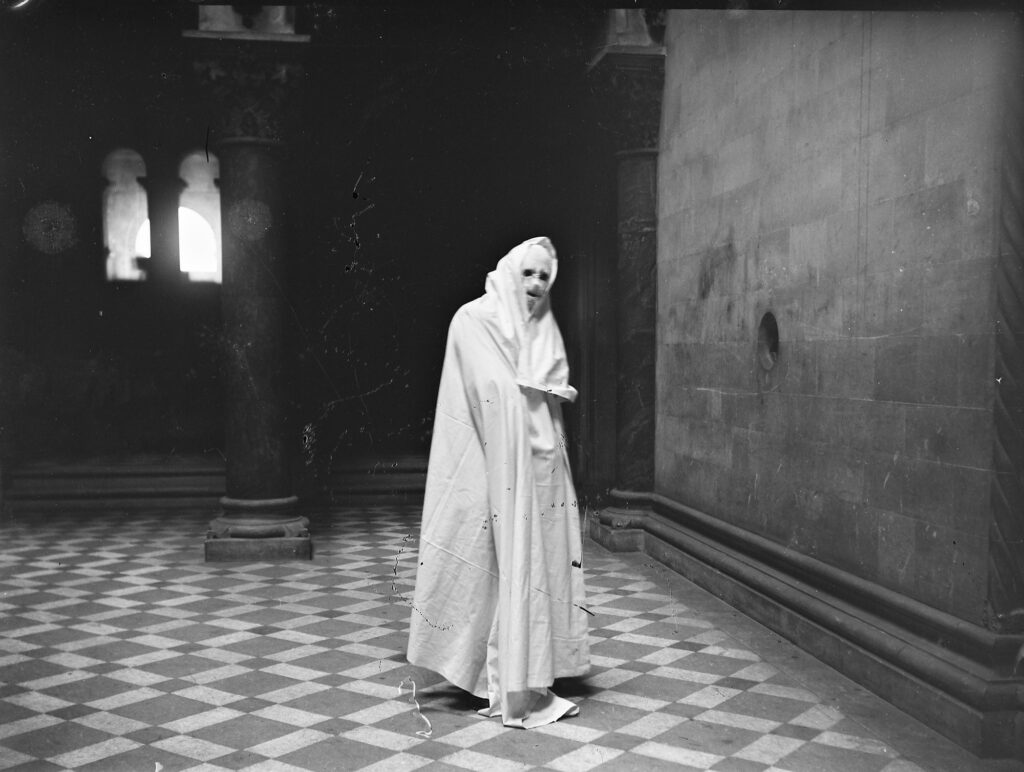 2018 — The Ghosts of Hell's Kitchen
The Manhattan neighborhood of Hell's Kitchen has a mysterious, troubling past. So what happens when you throw a few ghosts into the mix?
— The troubling tale of a 1970s motion picture classic that may have left a sinister mark on West 54th Street
— The haunted home of a popular film and TV actress, possessed with a very hungry ghost
— An enchanting courtyard layered with several horrifying ghost stories
— And the shenanigans at a 150-year-old tavern where the beer and the spirits flow freely.
---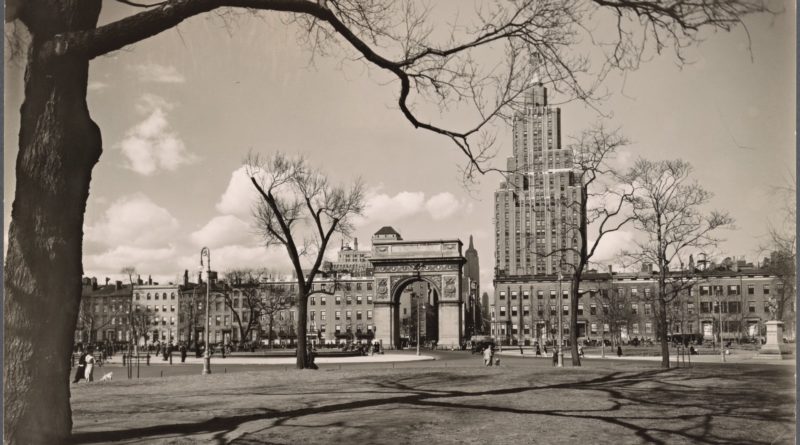 2017 Ghosts of Greenwich Village
We cautiously approach the dark secrets of Greenwich Village, best known for bohemians, shady and winding streets and a deeply unexpected history. You will never look at its parks and townhouses again after this show!
Featuring: The hidden history of Washington Square Park; the Brittany Residence Hall for New York University students; James Walker Park with its secrets underfoot; and an old Bank Street townhouse with a surprise in its ceiling.
---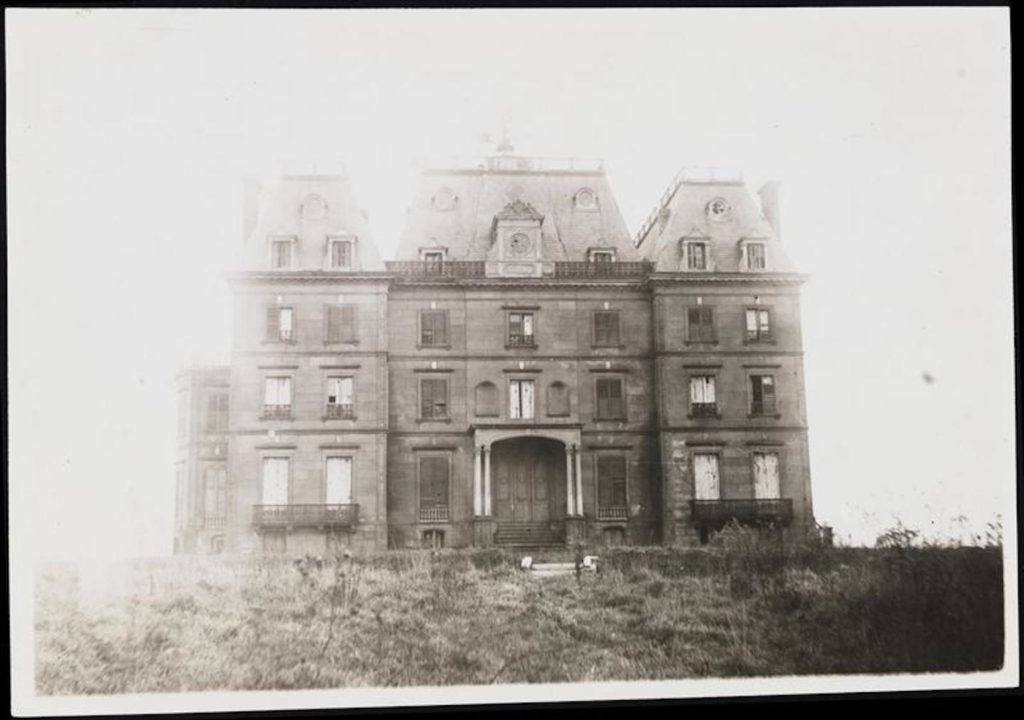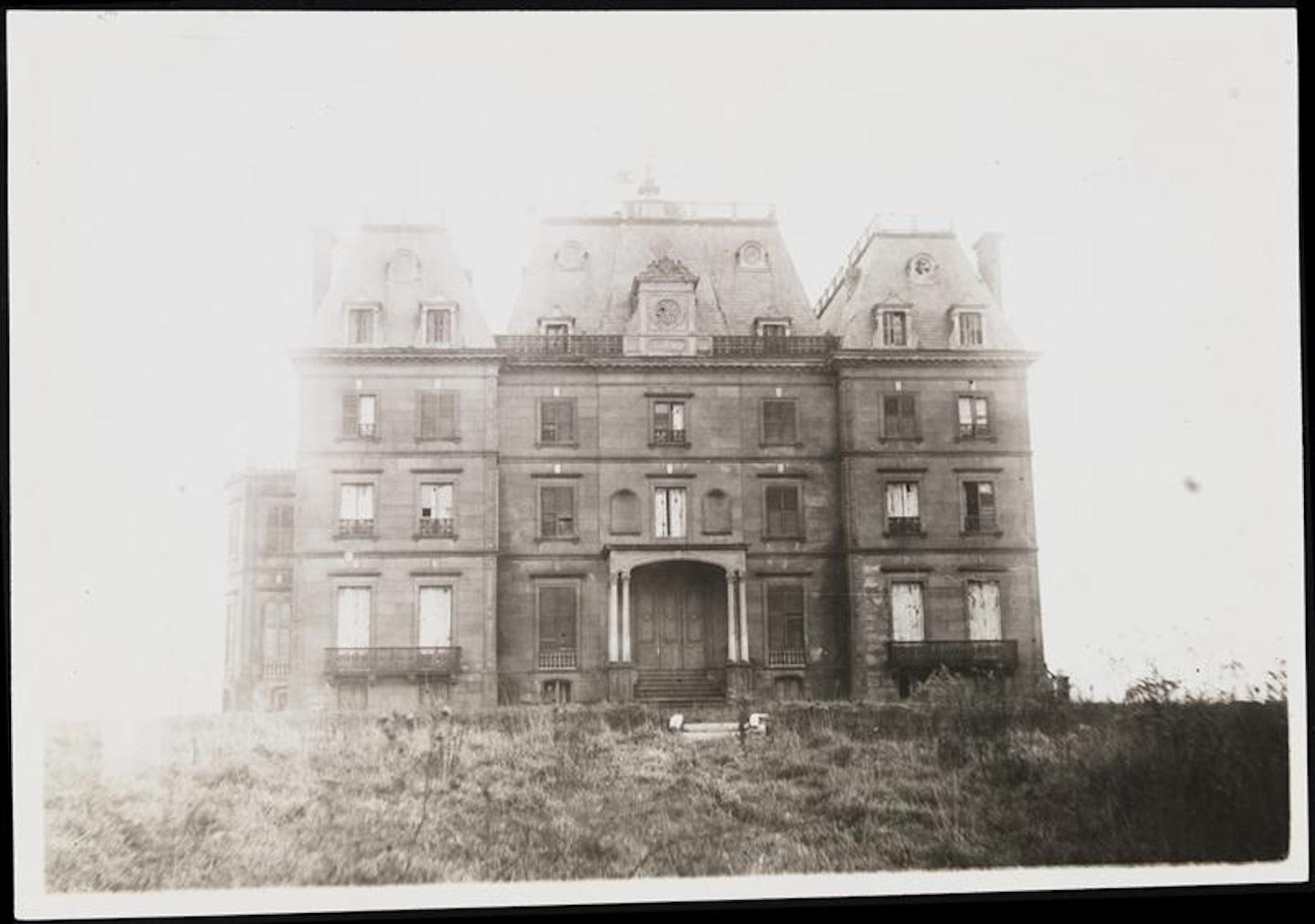 Highlighting haunted tales from the period just after the Civil War when New York City became one of the richest cities in the world — rich in wealth and in ghosts!
— In the Bronx once stood a haunted house in the area of Hunts Point, a mansion of malevolent and disturbing mysteries.
— Then we turn to Manhattan to a rambunctious poltergeist on fashionable East 27th Street.
— Over in Queens, a lonely farmhouse in the area of today's Calvary Cemetery is witness to not one, but two unsettling and confounding deaths.
— And finally, in Staten Island, we take a visit to the glorious Vanderbilt Mausoleum, a historic landmark and a location with a few strange secrets of its own.
---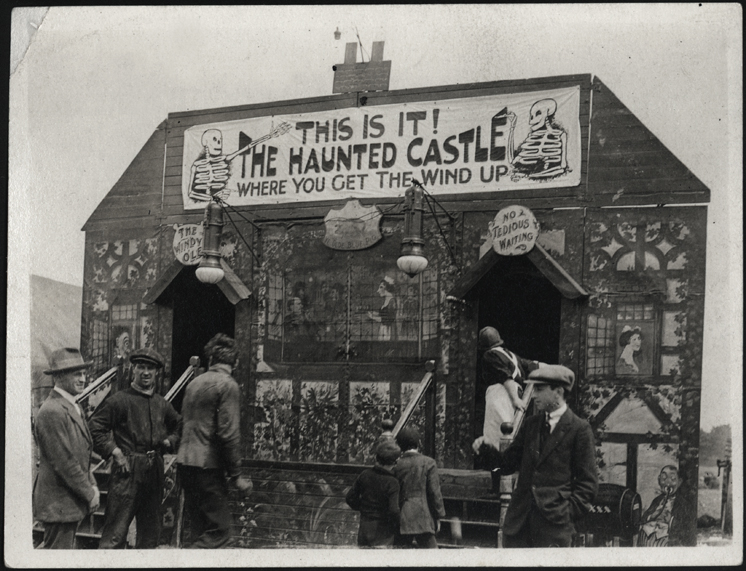 2015 Haunted Landmarks of New York
Ghost stories associated with the city's most popular and recognizable places from baby-faced spooks at the Dakota Apartments to spirited revelers at Grand Central Terminal.
What's still lurking in the hallways of the Chelsea Hotel? And whatever you do tonight, do not linger too long on the Brooklyn Bridge at night! A figure from the bridge's past may still be looking for his head.
---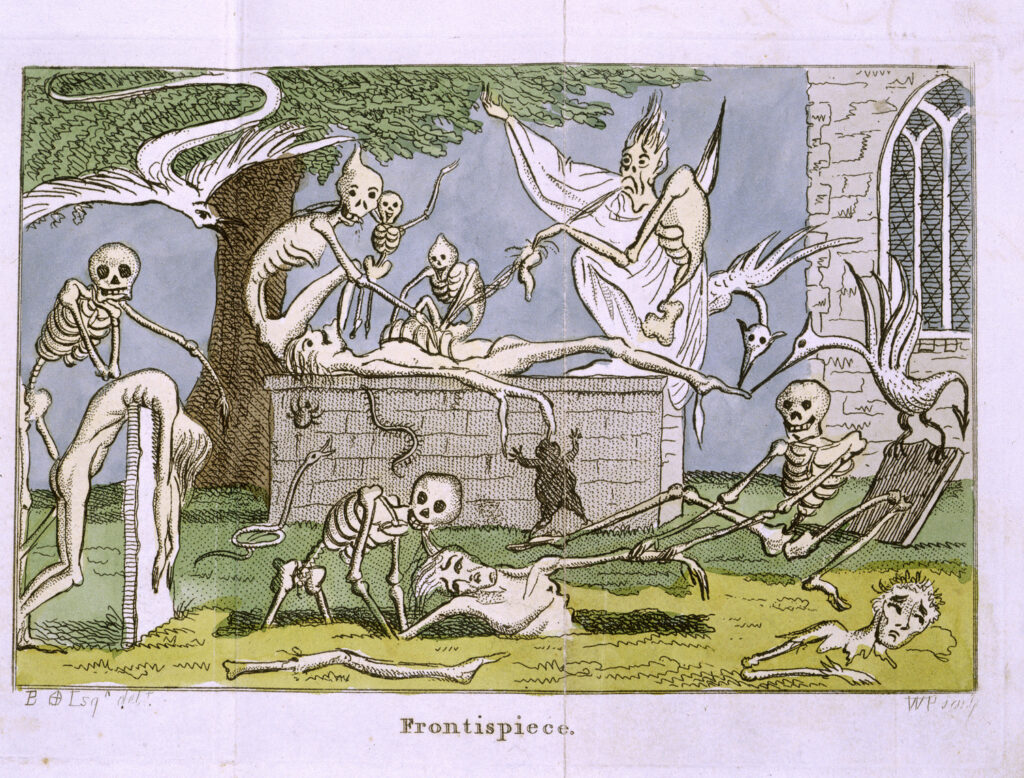 2014 Ghost Stories of Brooklyn
Four tales of spirits haunting Brooklyn back in the 19th century when it was still an independent city. Featuring an horrific gangly ghost on the railroad tracks, a historic Clinton Hill home with an invisible hand that would not stop knocking, a Coney Island hotel in 1894 with a secret in room 30, and the wacky wraiths of Bushwick's Evergreens Cemetery.
---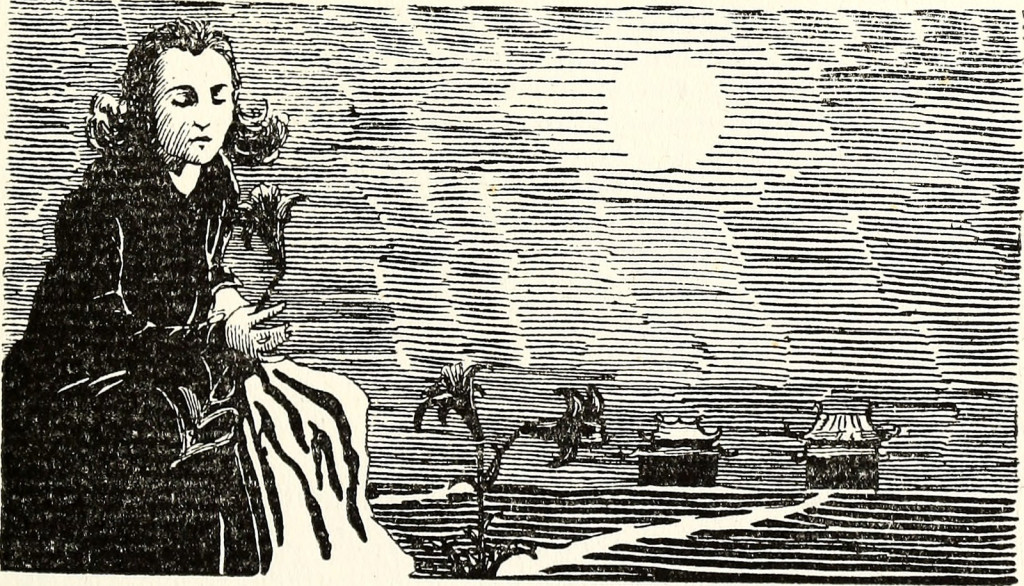 2013 Early Ghost Stories of Old New York
Tales set mostly before the 1840s featuring sinister stories of murder, shipwreck and death by fright!
Spirits of dead Lenape Indians may haunt the forest of Van Cortlandt Park.
A romantic West Village restaurant finds its home inside the former carriage house of Aaron Burr. Might the vice president still be visiting?
We bring you the legend of an old Brooklyn fort that once sat in Cobble Hill and terrified those who traveled along on old Red Hook Lane.
And finally, over at St Paul's Chapel, Â a respected old actor wanders the churchyard, looking for his body parts.-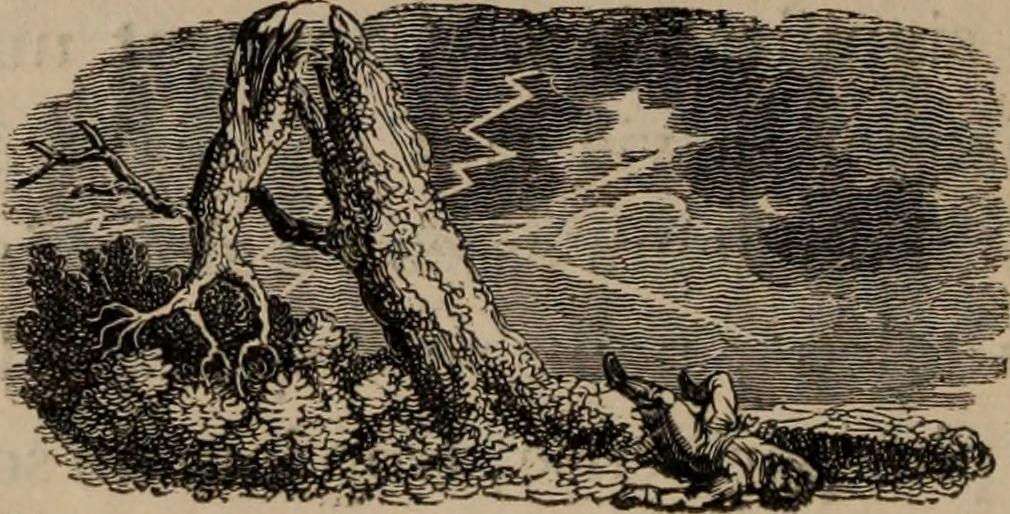 2012 Mysteries and Magicians of New York
Grab a drink at the Ear Inn, one of New York's most historically interesting bars, and you might meet Mickey, the drunken sailor-ghost.
A frightening story of secret love at old Melrose Hall conjures up one of Brooklyn's most popular ghostly legends.
A woman is possessed through a Ouija board, but while she accept the challenge by one of New York's first ghostbusters?
And a tale of Harry Houdini, Sir Arthur Conan Doyle, and the line between the supernatural and mere sleight of hand.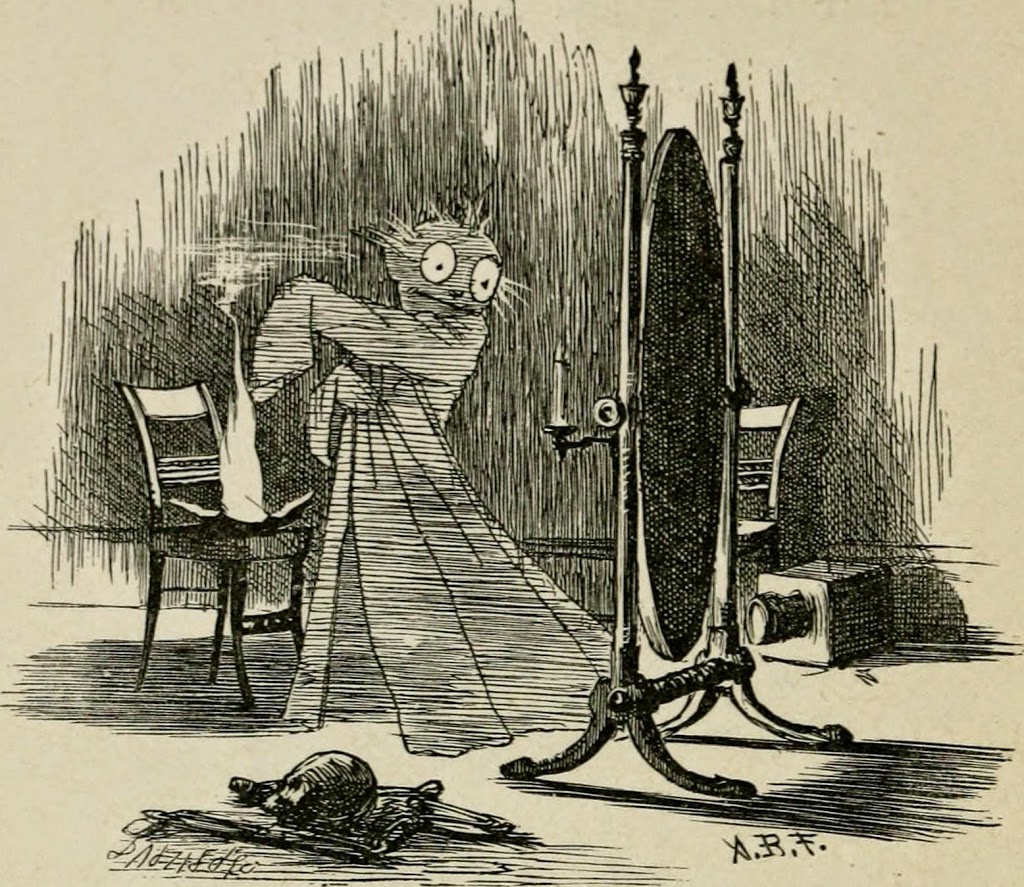 2011 Haunted Histories of New York
What's horrors are buried at the foot of the Statue of Liberty?
What's below a Brooklyn Catholic church that makes it so dreadfully haunted?
What ghost performs above the heads of theatergoers at The Palace Theatre?
And what is it about the Kreischer Mansion that makes it Staten Island's most haunted home?
---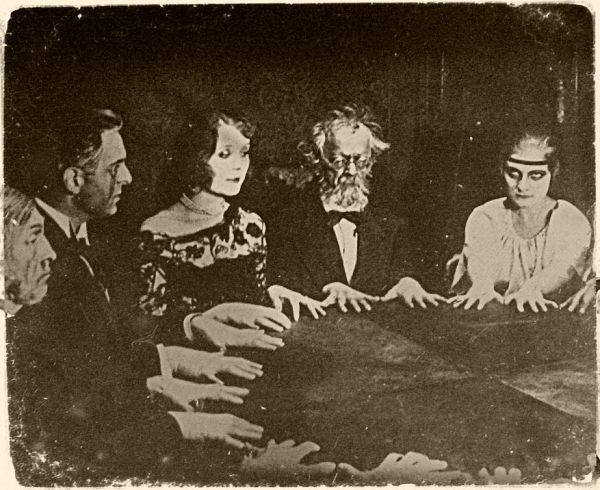 2010 Supernatural Stories of New York
The scary revelations of a New York medium, married Midtown ghosts who fight beyond the grave, a horrific haunting at a 14th Street boardinghouse, and the creepy tale of New York's Hart Island.
---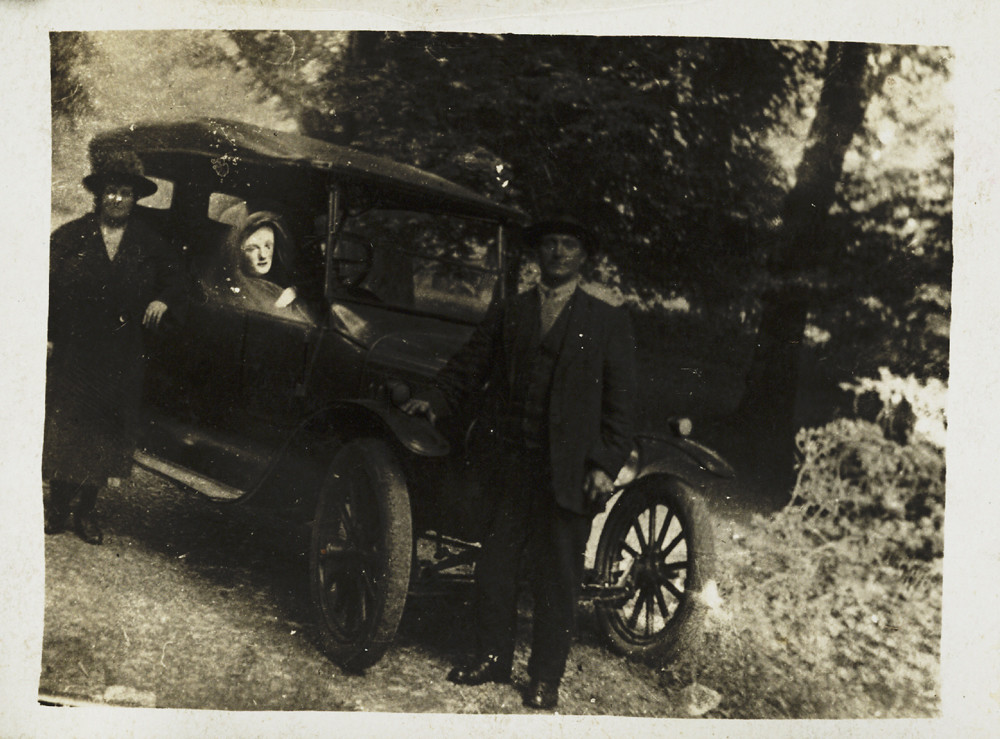 2009 Haunted Tales of New York: Urban Phantoms
The secrets of the restless spinster of the Merchants House, the jovial fright of the Gay Street Phantom, the legend of the devil at Spuyten Duyvil Creek, and the spirit of a dead folk singer.
---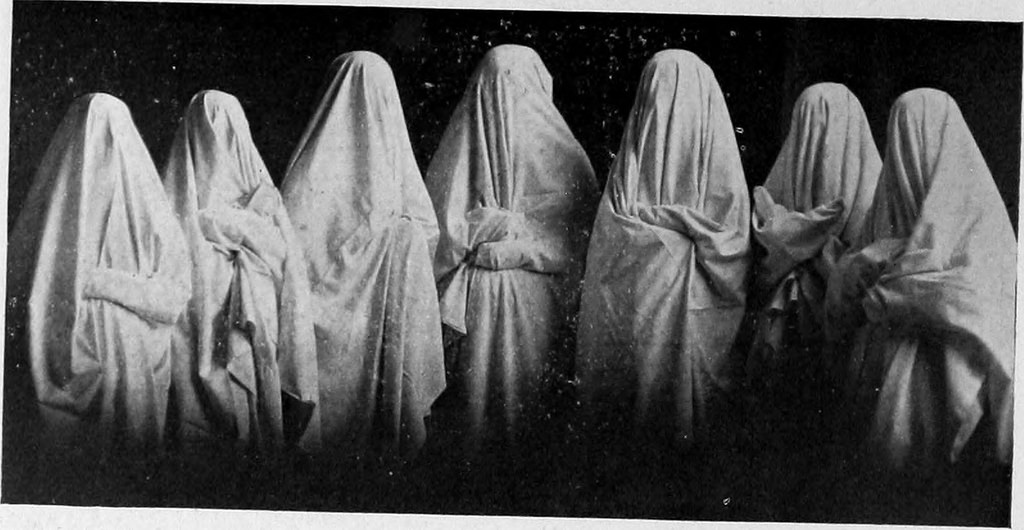 2008 Spooky Stories of New York
The drunken spirits of the Algonquin, the mysteries of a hidden well in SoHo, the fires of the Witch of Staten Island, and 'the most haunted brownstone in New York'.
---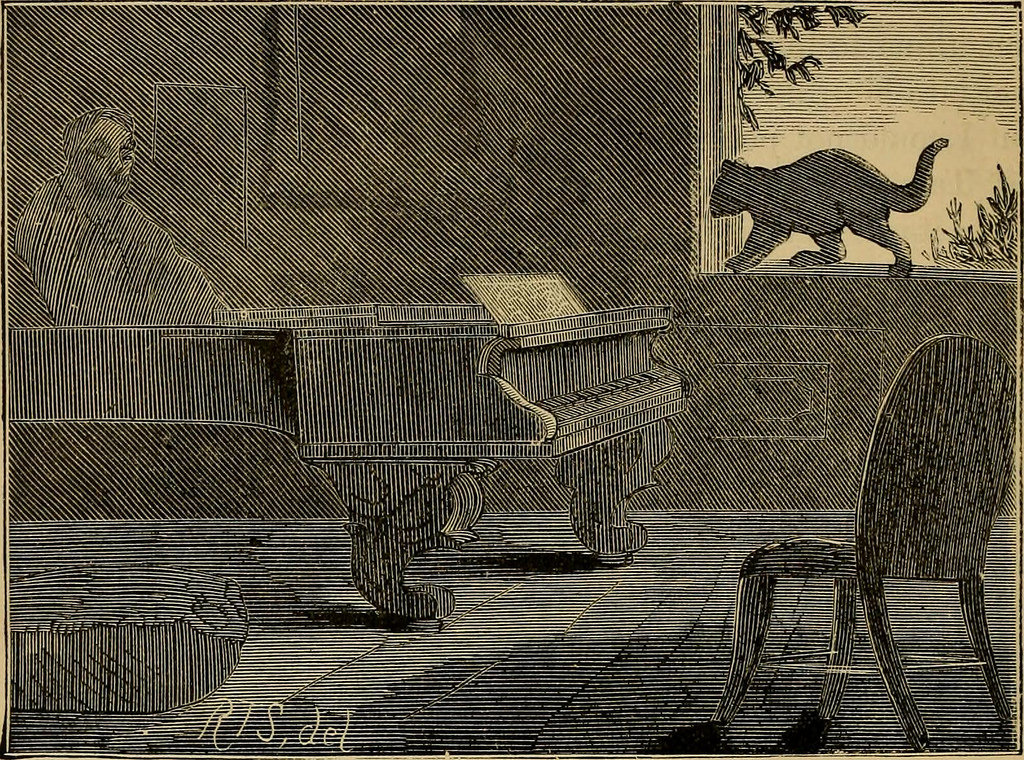 2007 Ghost Stories of New York
The ghosts of a tragic Ziegfeld girl, a scandalous doyenne of old New York, a bossy theater impresario and the ghoulish bell-ringer of St. Mark's-in-the-Bowery.
---
Here are the locations mentioned in all of our New York City ghost podcasts:

Most of the public domain spooky images in this post come from the Internet Book Archive.