Here's the whole menu of our 2009 podcasts. As always, you can download them all for free from iTunes and or your favorite podcast aggregator. The original blog page for each is listed below, along with a link to download directly from our satellite site.
WEBSTER HALL



Blog page: Webster Hall, more than a dance hall
Download here
ZIEGFELD!



Blog page: Ziegfeld, the maker of dreams
Download page
WILLIAMSBURG(H) BROOKLYN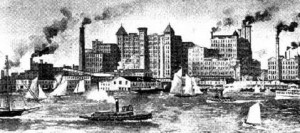 Blog page: Williamsburg(h), Brooklyn — upstart city, sugar king
Download here
WOOLWORTH BUILDING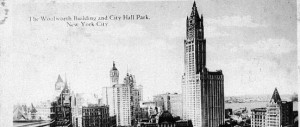 Blog page: Woolworth Building and the birth of the New York skyscraper
Download here
FREEDOMLAND USA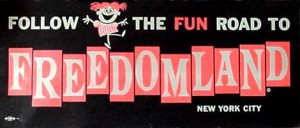 Blog page: Freedomland U.S.A., Bronx forgotten icon
Download here
THE GREAT FIRE OF 1835



Blog page: The Great Fire of 1835, downtown disaster!
Download here
THE WHYOS, GANG OF NEW YORK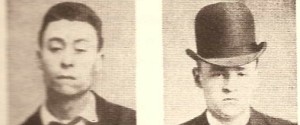 Blog page: The Whyos, Gang of New York
Download here
PENNSYLVANIA STATION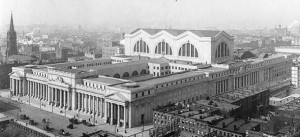 Blog page: Pennsylvania Station — Manhattan's Missing Treasure
Download here
PUCK BUILDING



Blog page: The Puck Building "What Fools These Mortals Be"
Download here
ROOSEVELT ISLAND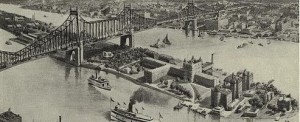 Blog page: Roosevelt Island, New York's former 'city of asylums'
Download here
HENRY HUDSON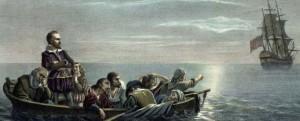 Blog page: Henry Hudson and the European Discovery of Mannahatta
Download here
PROSPECT PARK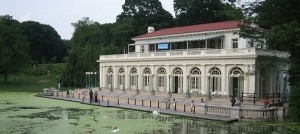 Blog page: Prospect Park and the return of Olmsted and Vaux
Download here
SHAKESPEARE IN THE PARK



Blog page: Shakespeare In The Park, the drama behind the drama
Download here
BOSS TWEED AND TAMMANY HALL



Blog page: William 'Boss' Tweed and the bitter days of Tammany Hall
Download here
KINGS OF NEW YORK PIZZA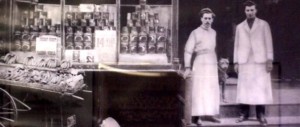 Blog page: Kings of New York Pizza: Lombardi, Totonno, Patsy, Ray?
Download here
ELLIS ISLAND



Blog page: Ellis Island, when the world came to New York City
Download here
CHELSEA HOTEL



Blog page: Chelsea Hotel, the muse of New York counterculture
Download here
COLUMBIA UNIVERSITY



Blog page: Movin' On Up: From Kings College to Columbia University
Download here
HAUNTED TALES OF NEW YORK



Blog page: Haunted Tales of New York: Urban Phantoms
Download here
STEINWAY: THE PIANO MAN



Blog page: Steinway and Sons: piano men and kings of Queens
Download here
CITY HALL AND CITY HALL PARK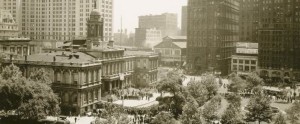 Blog page: Epicenter: the glorious history of New York City Hall
Download here
CORLEARS HOOK AND THE PIRATES OF THE EAST RIVER


Blog page: Corlears Hook and the Pirate Gangs of the East River
Download here
TIN PAN ALLEY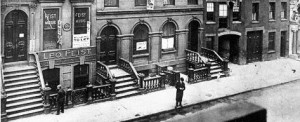 Blog page: Tin Pan Alley and the birth of modern popular music
Download here
THE CLOISTERS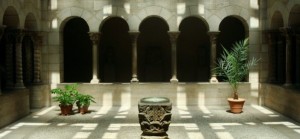 Blog page: Going medieval at the Cloisters and Fort Tryon Park
Download here
Doing this podcast is such a wonderful experience and Tom and I are totally thrilled to share our joy of New York City with you. Thank you for tolerating our continued geekiness and wonder of this awesome city. We'd like to wish you all a wonderful 2010 and we look forward to presenting more shows in the coming year. Thanks for listening!